In honour of May being Skin Cancer Awareness Month, we wanted to take the opportunity to discuss Canada's #1 diagnosed cancer – which also happens to be the most preventable type of cancer.
With a special interest in the field, Dr. Janet Ip, Cosmetic Physician at our Project Skin MD Vancouver location, has published research in the Journal of Cutaneous Medicine and Surgery (JCMS) and has been the recipient of numerous academic scholarships and research awards, including recognition from the UBC Division of Dermatology and BC Cancer Foundation for her work in the field of skin cancer. She has been a medical consultant for the Globe and Mail and Canadian Health publications, as well as a participant in public skin cancer screening clinics held by the Canadian Dermatology Association. In her 12 years in practice before joining the team at PS, skin cancer was one of the special interests she focused on of the wide range of skin conditions and diseases she treated.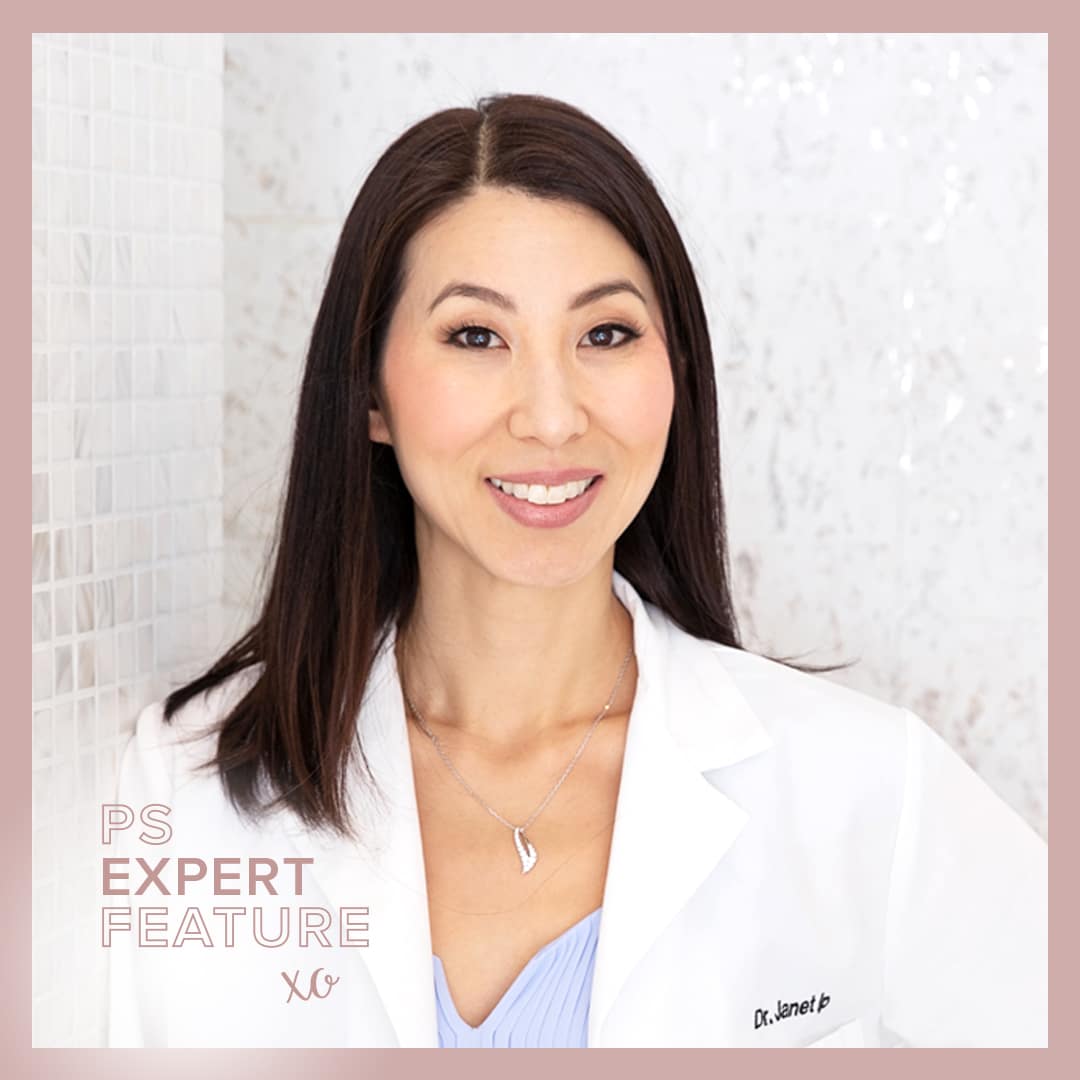 Below are Dr. Ip's top tips to prevent skin cancer and protect your skin this summer and beyond:
1. Use sunscreen and sun protective clothing
Dr. Ip recommends a broad spectrum (UVA/UVB) sunscreen with a minimum SPF 30. Re-application every two hours, especially when sweating or swimming, will keep your skin protected!
Since mineral sunscreens are chemical free, they offer a safer sun protection option and are less likely to irritate sensitive and reactive skin types, including those with rosacea, eczema or acne.
Dr. Ip's personal favourite is SkinCeuticals Physical Fusion SPF 50, while she recommends Physical Matte SPF 50 for oilier skin types. For reapplication, Colorescience Sunforgettable SPF 50 is her go-to – she loves how portable and easy it is to dust over makeup!
2. Add Vitamin C into your skincare routine
Did you know that in addition to it's anti-aging benefits, Vitamin C can also help prevent skin cancer?
By reducing UV damage to the skin and neutralizing free radicals, the Vitamin C antioxidant can reverse cell damage that may lead to skin cancer.
Dr. Ip's personal favourite is SkinCeuticals CE Ferulic – research has shown that our SkinCeuticals CE Ferulic serum reduces markers of free radical damage due to UV light, ozone and pollution in the skin by up to 41%!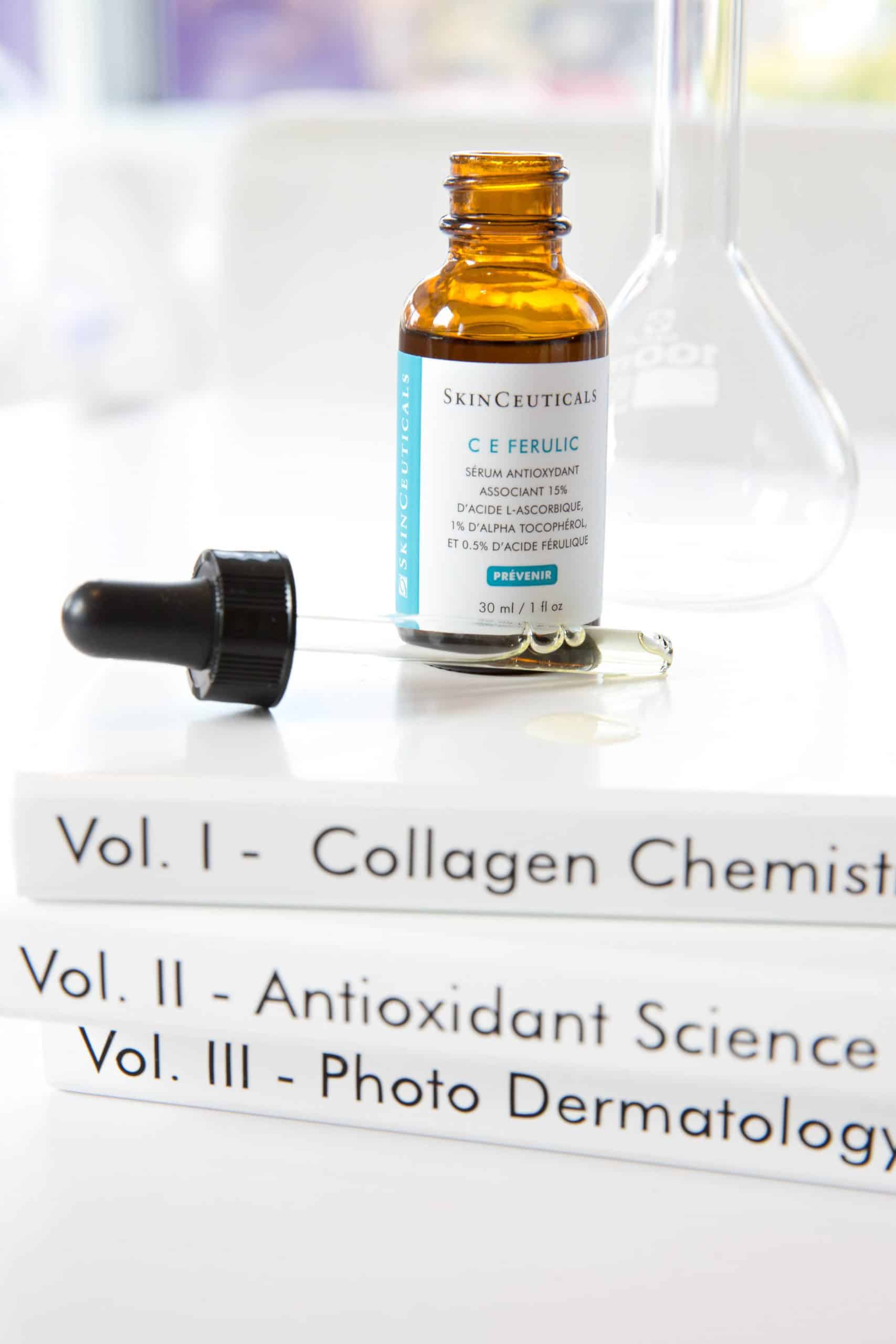 3. Check your skin regularly for the ABCDEs of melanoma
Self-surveillance, and potentially routine checks with your doctor if you are at higher risk of developing skin cancer, can help you monitor the ABCDEs of melanoma:
Asymmetry
Border irregularity
Colour variation
Diameter > 6mm
Evolution
Dr. Ip features examples of irregular moles she has treated on her instagram, such as these:
You can have your partner help monitor your back, or learn how to angle a mirror for good visualization.
Higher risk factors include:
Personal or family history of skin cancer (particularly if first degree relative with melanoma)
50+ moles on the face and body
Atypical moles (dysplastic nevi syndrome)
Fair skinned individuals with light eyes
Blonde or red-haired individuals and freckling
A history of tanning bed use or significant sun exposure and photodamage
A history of blistering sunburns in childhood
A history of a weakened immune system.
Early detection can make all the difference. We recommend you discuss with your doctor if you feel you are at higher risk.
4. Treat pre-cancerous lesions
Pre-cancers, called actinic keratoses, appear most often as scaly or crusted red or pink lesions on the face or scalp.
We have numerous treatments at Project Skin MD to treat precancers, including Cryotherapy with liquid nitrogen, Photodynamic Therapy (PDT) with Levulan® and blue light and our Fraxel® re:store DUAL laser.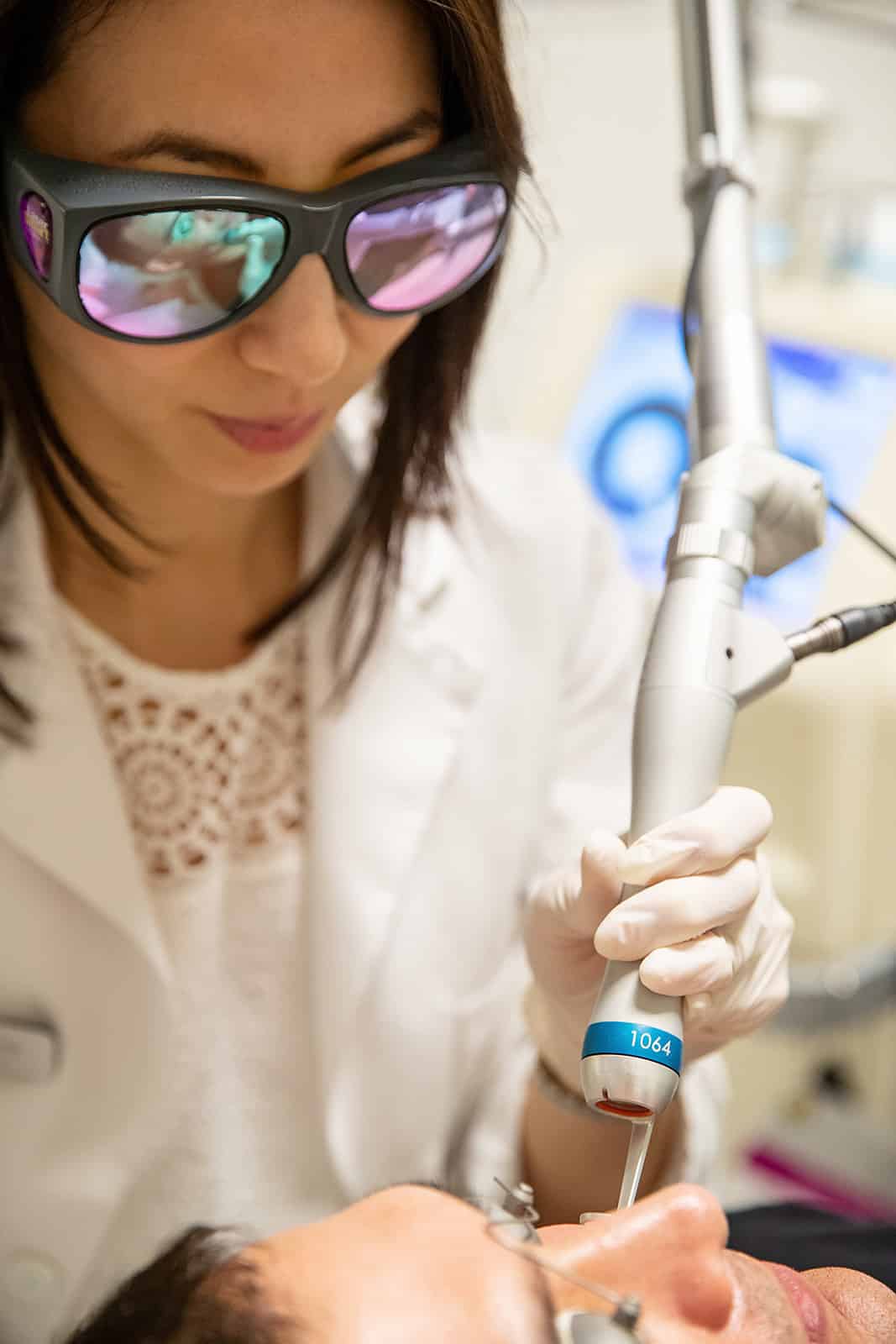 The above photo was taken prior to the COVID-19 Pandemic.
You can view Dr. Ip's skin cancer prevention product recommendations here or contact us to book a cosmetic consultation with Dr. Ip today!*
*$200 for a 20-minute physician consultation.
For more of Dr. Ip's results and patient journeys, including skin cancer pictures, visit her on Instagram: @drjanetip.