The cozy days of winter provide the perfect opportunity to refresh and rejuvenate your skin for the year ahead. When it comes to laser treatments, Fraxel® has earned its place in our hearts as a tried-and-true PS favourite that we come back to without fail, year after year.
We connected with Dr. Janet Ip, Cosmetic Physician at PS Vancouver, to share her expert insights on the Fraxel® laser. With over a decade of clinical experience with a special interest in acne, rosacea, and skin cancers, and as a current instructor at the University of British Columbia teaching dermatology to medical residents, Dr. Ip is deeply knowledgable about Fraxel® and how it can support you on your skin journey.
What is Fraxel®?
Fraxel DUAL® 1550/1927 laser is a non-ablative fractional resurfacing laser that uses 2 different wavelengths to target and improve fine lines, wrinkles, tone, texture, sun damage and scarred skin. It creates microscopic laser columns that penetrate deep into the skin, which expedites the remodelling of collagen fibres and stimulates the growth of new healthy skin cells. While the 1550 wavelength penetrates deeper to reduce fine lines, wrinkles, and scars from acne or surgery, the 1927 wavelength targets closer to the skin's surface to diminish pigmentation, sunspots, and treat actinic keratoses (precancerous lesions).
This treatment leaves the surrounding skin intact, resulting in quick healing and minimal downtime. Even more, it is non-invasive, and integrates cooling into the handpiece to make the treatment itself more comfortable for patients. Although patients may experience redness or swelling for the first few days following a treatment, and surfacing of pigmentation that darkens and sloughs off within a week, "there is no need to hide out at home; patients can still attend work and social functions and wear makeup during this time. This makes it much easier to fit treatments into busy schedules," Dr. Ip explains.
Who can benefit from Fraxel®?
Dr. Ip recommends Fraxel® for patients who have significant sun damage, sunspots, facial scars, or bothersome fine lines and wrinkles. She also treats patients with actinic keratoses, which can be a precursor for squamous cell carcinoma. "Fraxel® is an FDA approved treatment for actinic keratoses. It is a wonderful treatment to treat precancerous lesions, improve skin integrity and restore a youthful complexion," says Dr. Ip.
Dr. Ip customizes the laser settings for each patient depending on their skin type: "It is important to be more cautious with Asian and darker skin types due to the risk of post inflammatory hyperpigmentation. The results are highly dependant on the expertise of the provider and treatment plan; different settings can be used to achieve different outcomes even within different areas on the same patient's face," Dr. Ip explains.
"I also see many patients in my medical practice with scarring acne, who have required Accutane to clear their skin. We can start using lasers to address scarring one month after finishing Accutane treatment. Most acne scars have a red component—what we call post inflammatory erythema—so we often start with a series of Vbeam® Perfecta laser treatments to address this first. When the redness has faded, I incorporate a series of Fraxel® DUAL 1550 laser if the scars are atrophic (i.e., indented or pitted). Textured acne scars can require multiple Fraxel® treatments for best results (4-8 or more) but often we can see significant results in even just 1-2 treatments," Dr. Ip shares. "One of my recent patients was a lovely woman in her 70s who did 2 sessions of Excel® V+ laser to address facial redness, followed by 1 Fraxel® DUAL 1927 treatment to clear her pigmentation. Her results were remarkable and she was thrilled".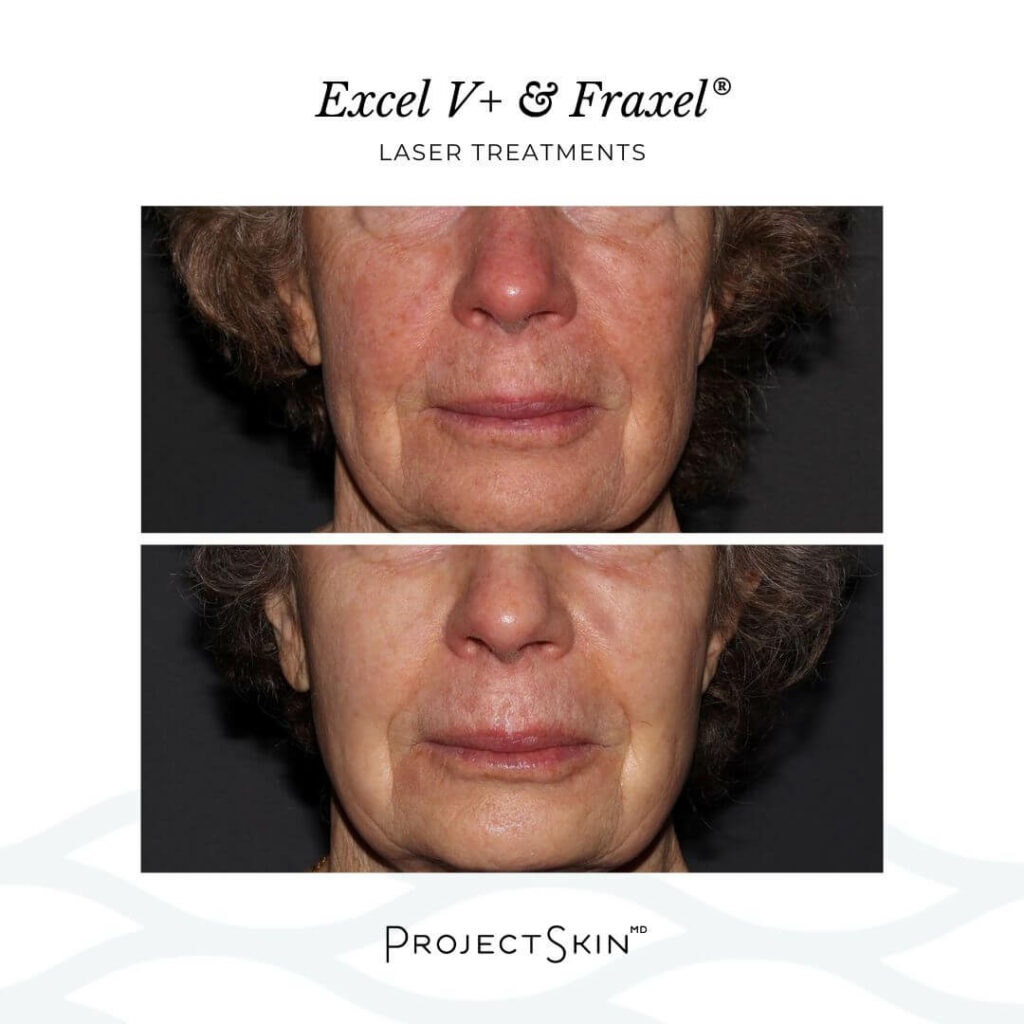 "Personally, I have had the Fraxel DUAL® 1927 laser for sunspots and my experience was unbelievable," says Dr. Ip. "Pigmentation surfaced that I didn't even know I had. By day 6 my skin looked scaly and felt like sandpaper but then sloughed off by day 7. The new skin that surfaces felt as soft as a baby's bottom! I absolutely loved my results."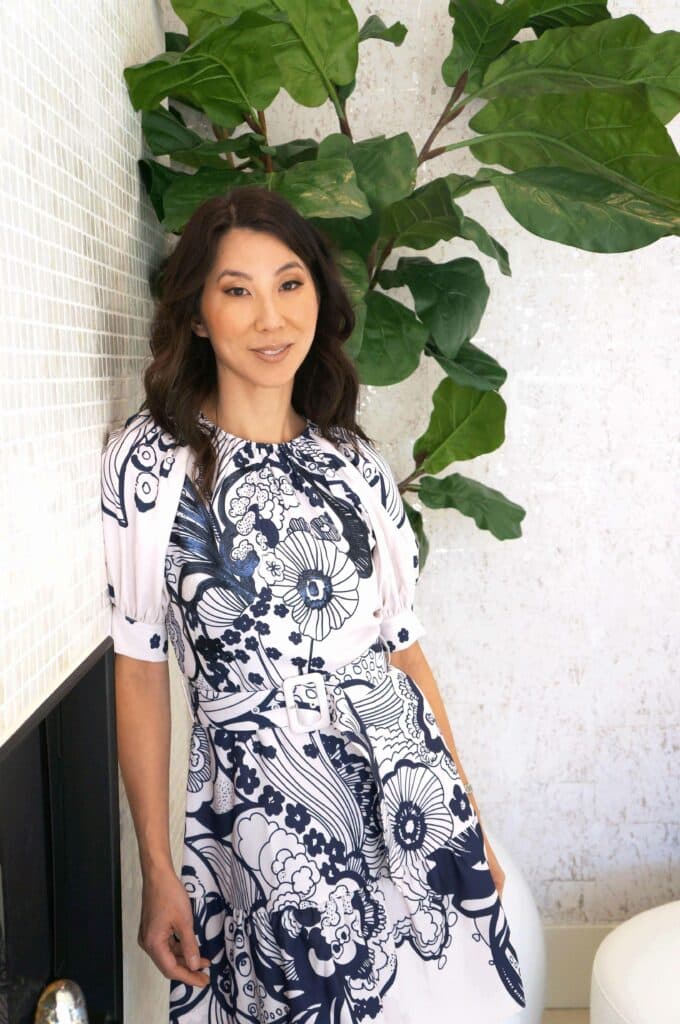 When is the best time to schedule a treatment?
"When the skin is healing post laser treatment, it is important to minimize UV exposure to reduce any risk of hyperpigmentation," Dr. Ip explains. "As such, the winter months where we spend more time indoors is a great time to book a treatment, keeping in mind it is important to wear broad spectrum SPF 50 sunscreen all year round. UVA exposure is equal even on cloudy days in the winter, and UVA increases pigmentation and photoaging!"
To schedule a consultation with Dr. Ip, contact us today!