Guest Blog by Jessie Peitsch, Project Skin MD Vancouver Patient Care Administrator
During the summertime, it's more important than ever to protect your skin with a quality sunscreen.
Yet with so many different types of sunscreens on the market, it's hard to know which ones will give you the best protection.
While shopping around, you'll most likely find sunscreens composed of two different types of sun filters: chemical and mineral.
Chemical filters are absorbed into your skin. They are designed to absorb UV light rays then change them into heat or light. Unfortunately, chemical filters have been shown to be absorbed systemically, causing hormonal disruption and being toxic to the environment.
Mineral (or physical) filters act as a piece of clothing on your skin. They deflect the UV rays altogether, offering a safer alternative.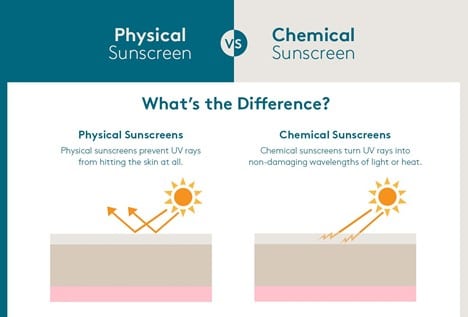 Between the two types of UV protection, mineral is the way to go. Not only does it protect you from those harmful UVB rays that burn you, it protects you from the UVA rays that age you. This broad-spectrum protection is the key to keeping your skin happy and healthy – and our coral reefs too!
When it comes to mineral sunscreens, Colorescience has it down to a science. Hence the name.
This brand is leading the industry with their broad-spectrum mineral sunscreens that are recommended by dermatologists across North America.
And with a wide range of products, there's something for everyone!
Here are our top Colorescience mineral sunscreens to protect your skin this summer and beyond:
Sunforgettable Total Protection Brush-On Shield SPF 50
One of Colorescience's signature products is their Sunforgettable Brush-On Sunscreen.
This mineral SPF comes in the form of a powder that you brush onto your skin with a built-in applicator. It is available in a variety of shades that offer light coverage and broad-spectrum protection.
This sunscreen is one of the easiest products to re-apply throughout the day as it can be dusted directly over your makeup. So whether you're in the office or at the beach, broad spectrum protection with Sunforgettable Brush-On SPF 50 only takes a few seconds.
Sunforgettable Total Protection Face Shield SPF 50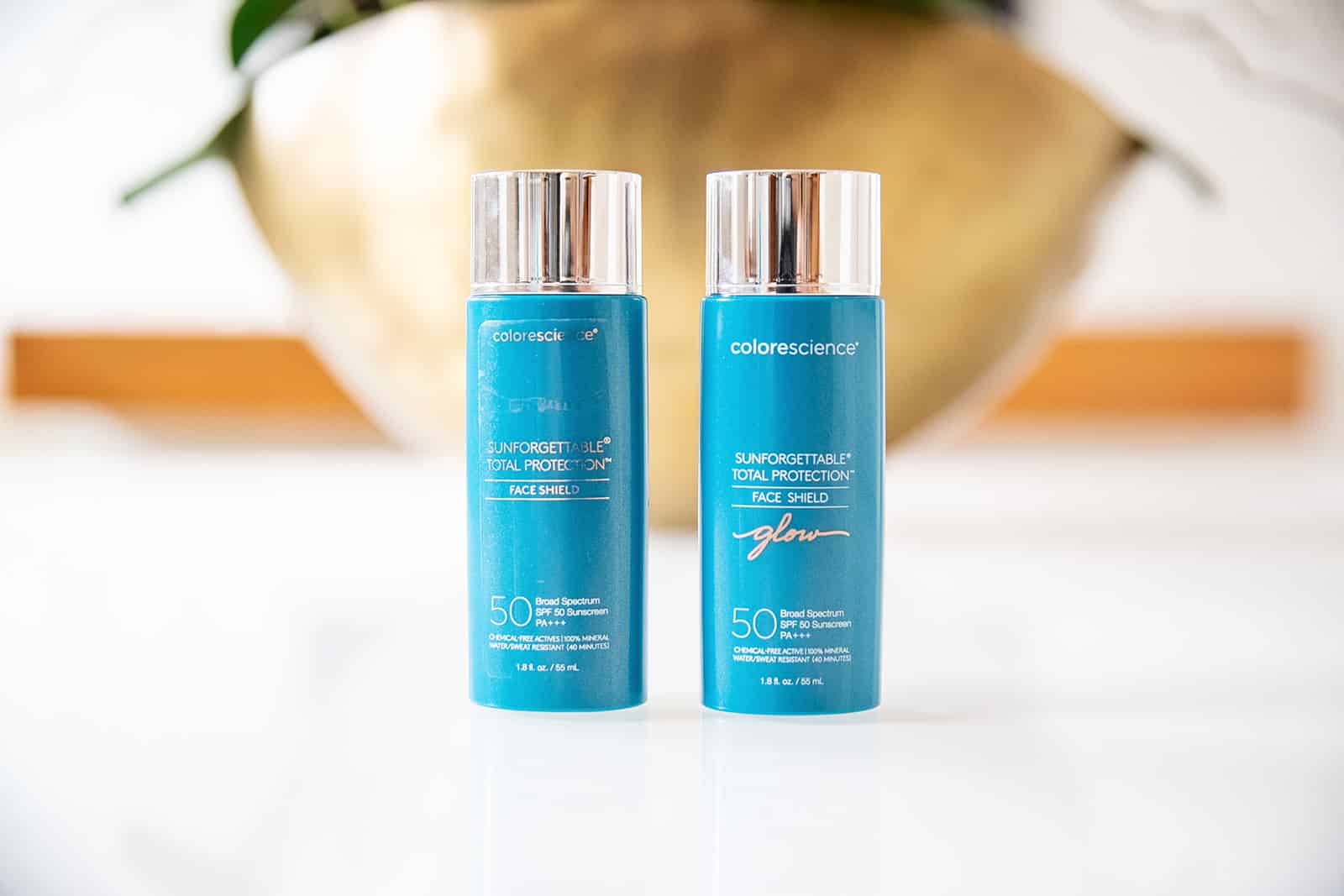 We always talk about how screen time affects our eyes, but what about our skin?
In fact, the blue light from our devices can cause damage to our skin just as it can our eyes. This light can create dark spots on our skin—similar to those caused by sunlight.
To protect your skin from this type of damage, we suggest Sunforgettable Total Protection Face Shield SPF 50.
This liquid mineral sunscreen is known for its ground-breaking Enviroscreen technology that protects you from UV rays as well as blue light.
And just when you thought this sunscreen couldn't get any better, applying Face Shield will give you a J-Lo glow.
The shade original has a pearlescent glow that leaves your skin looking healthy and well hydrated. If you're looking for a sunscreen that has a little bit of a tint, opt for the Face Shield Glow which will even your skin tone, provide a hint of colour and enhance your natural radiance.
Even Up Clinical Pigment Perfector SPF 50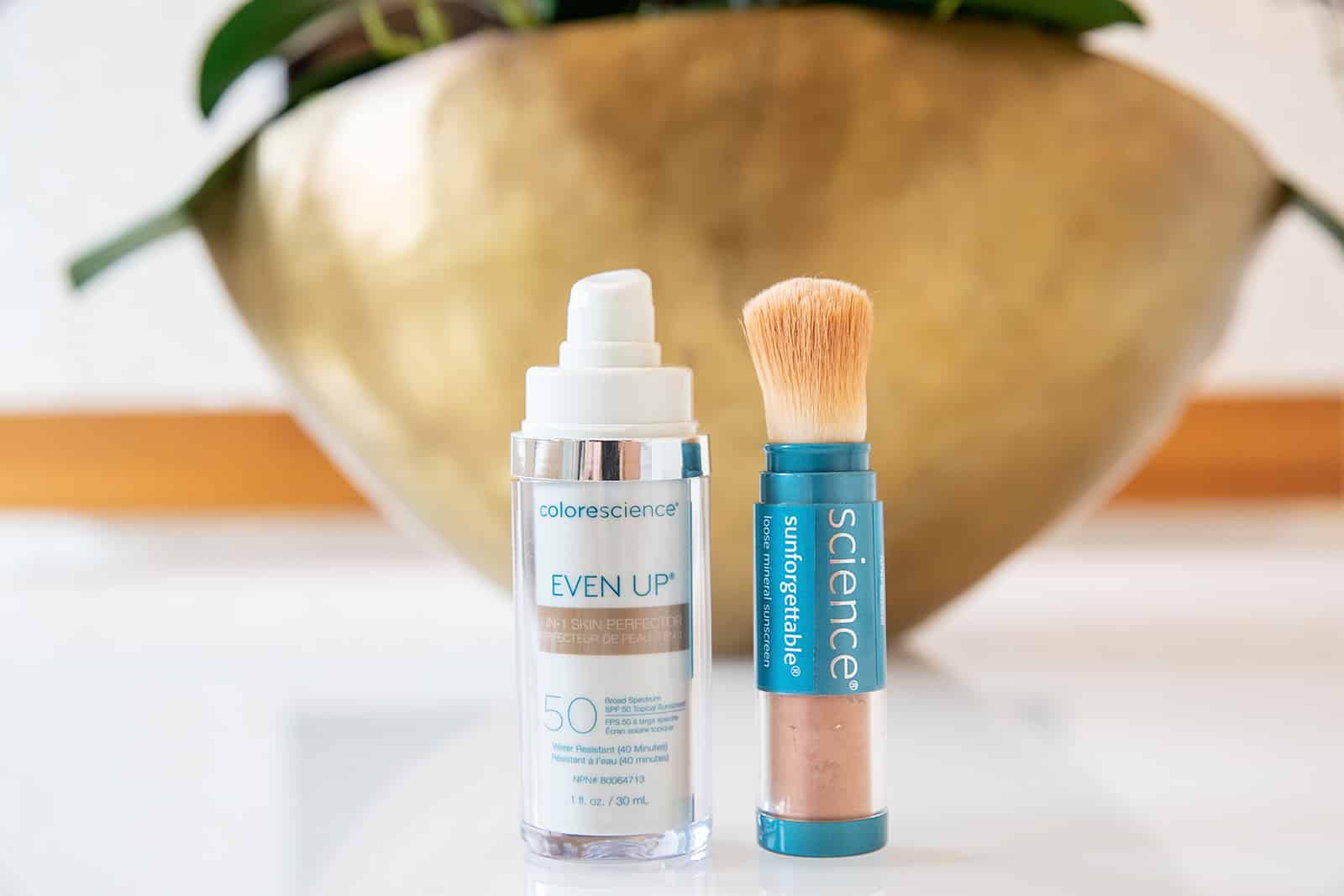 If you love a product that multitasks, then Even Up is for you. Not only is this product an SPF 50 that protects you from UVA/UVB and blue light, it fights skin discoloration and acts as a primer for your makeup!
This 3-in-1 product brightens the skin using Lumira which has been tested to improve the appearance of discoloration. While the product corrects pigmentation from within, it immediately blurs any stubborn dark spots on the surface of your skin, evening out your skin tone. This product is ideal for you if hyperpigmentation is your primary concern.
All Calm Clinical Redness Corrector SPF 50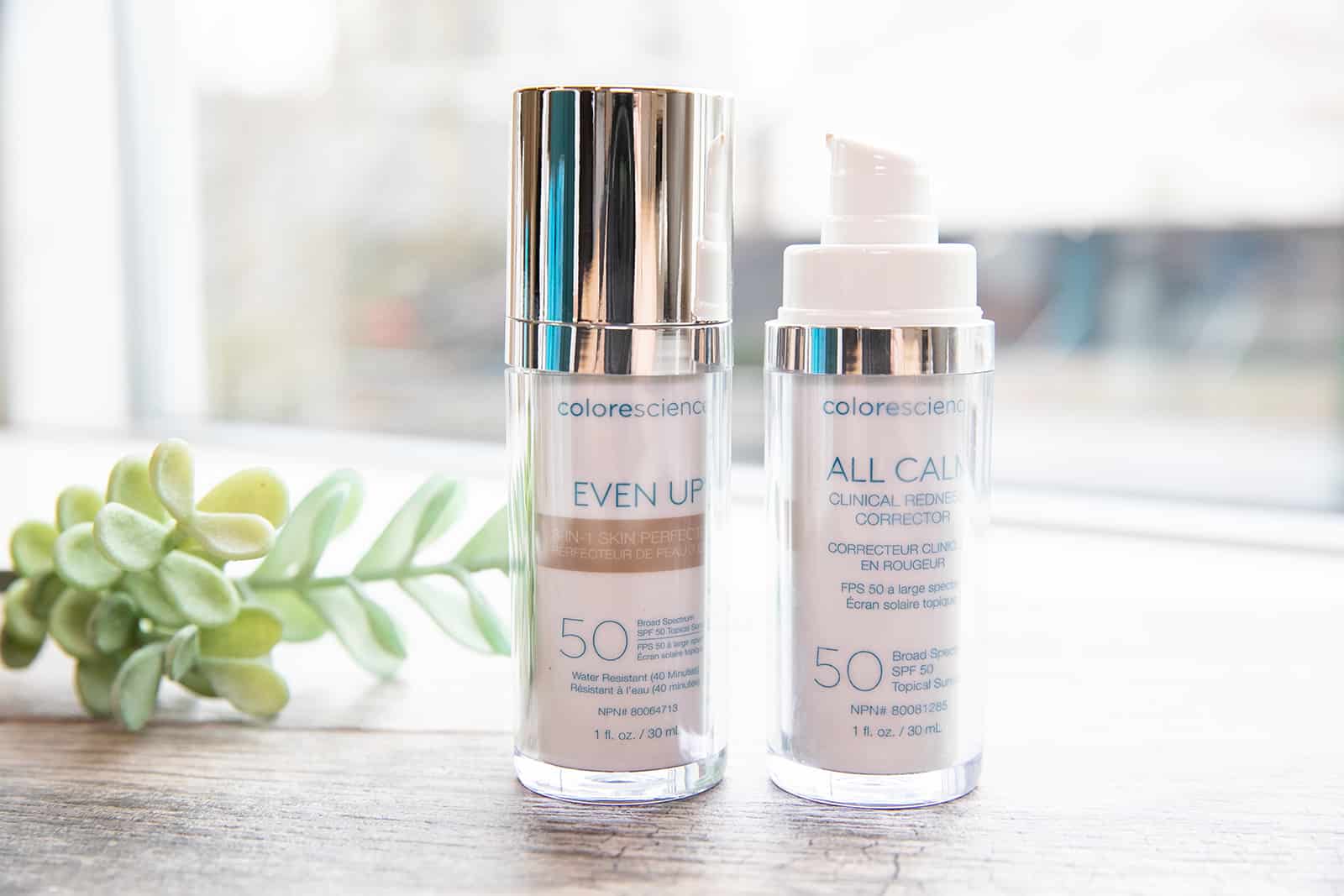 Like Even Up, All Calm is a multifunctional mineral makeup that acts as your daily SPF, skincare corrector, and makeup primer. What makes this product so unique is it's synergistic ingredients that actively soothe sensitive skin. It's loaded with BioSolace complex which reduces sensitivity and the appearance of redness in the skin.
This product is especially good for those who flush, have rosacea, or generally red skin. And during the summertime, that encompasses a lot of us.
There's no better way to protect your skin this summer than with Colorescience mineral SPF.
We are here to support and empower you to feel your best in your skin. Contact us to book your complimentary consultation to tailor a skincare plan uniquely for you, that is aligned with your goals – and your budget!
Jessie's favourite Colorescience mineral sunscreen is the Sunforgettable Brush-On SPF 50:
"It's so easy to apply when you're out-and-about. I'll just leave it in my purse and reapply everywhere I go – the hills, the beach, the office. It's so great for a girl on-the-go!"