Claim your place in the skincare revolution with this innovative laser treatment.
We all reach a point in our lives when we start to notice the signs of sun damage and aging. Perhaps it begins when we notice a spot, pigmentation or imperfection – or a crease that wasn't there before.
Don't panic! At Project Skin MD we offer Clear + Brilliant®, a gentle laser treatment that rejuvenates the skin – targeting the first signs of aging and reversing sun damage for a brighter, more radiant complexion. As we turn our clocks back and head into the winter months, it's the perfect time to book a laser treatment without fear of the summer sun hitting your newly rejuvenated skin.
Clear + Brilliant is available at our Vancouver location only – book a treatment and see the difference for yourself.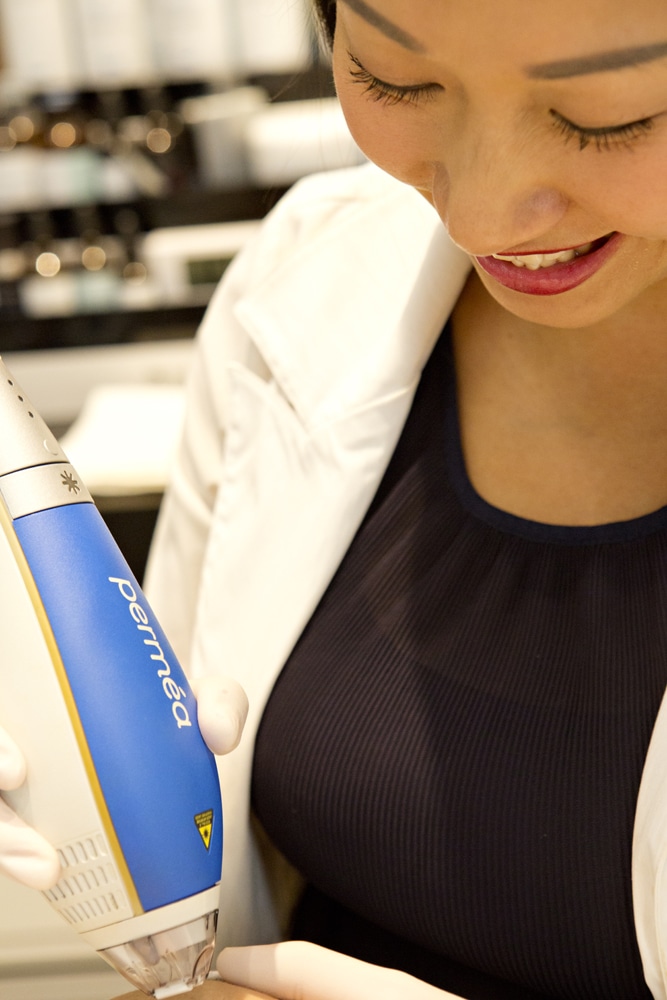 What changes do our patients notice with Clear + Brilliant?
This treatment utilizes fractional laser technology to stimulate collagen synthesis and create smoother, clearer skin, with refined pores and increased radiance. Areas of pigmentation rise to the surface of the skin and briefly become more apparent before being shed away. The "Clear + Brilliant glow" is the most common remark we hear – skin that radiates health and youthful energy with just one treatment.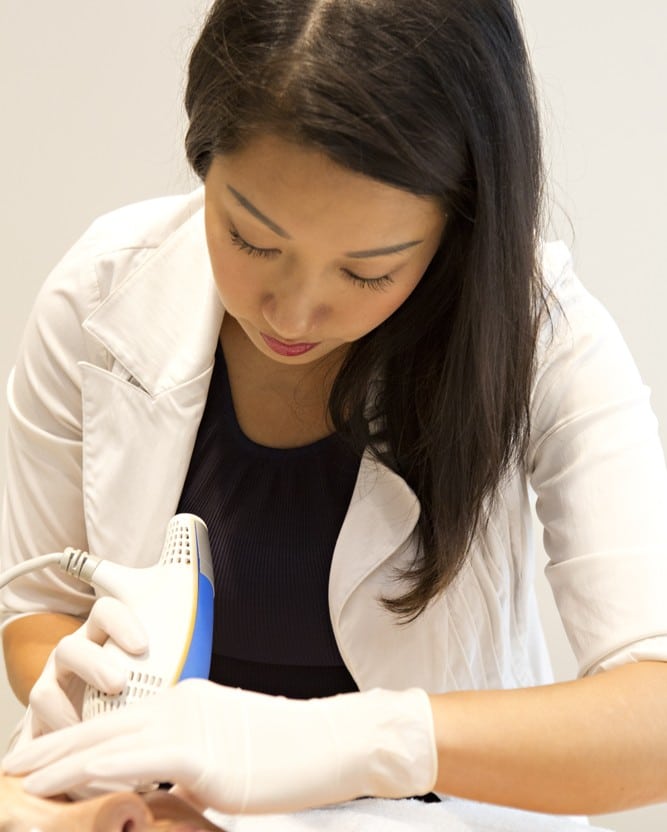 Our unique PS protocol includes the use of the Clear + Brilliant Perméa handpiece, which increases the skin's permeability and receptivity, integrated with SkinCeuticals C E Ferulic serum to maximize benefits to your skin's tone and texture.
Before / One month post 6 treatments
Why choose a Clear + Brilliant laser treatment?
• Quick and effective! One 20-30 minute treatment session can change your skin – making it noticeably smoother, softer and more radiant. Book more sessions if you want to increase Clear + Brilliant's rejuvenating effects, or stick to one treatment for more subtle results.
• Gentle and comfortable. This non-invasive laser treatment transforms skin without discomfort or painful poking or cutting.
• Little to no downtime. Treatments fit easily between social, work, and relaxation time – so you can keep living your life while your skin becomes as clear and brilliant as you already are.
• Noticeable, natural results. We all know the best results are the ones that keep others guessing. Clear + Brilliant offers results that are remarkable enough to notice, yet subtle enough to be your best kept secret.
• Use them to top up. If you're already a fan of more ablative laser treatments such as Fraxel, Clear + Brilliant treatments are a great way to maintain your results in between treatments.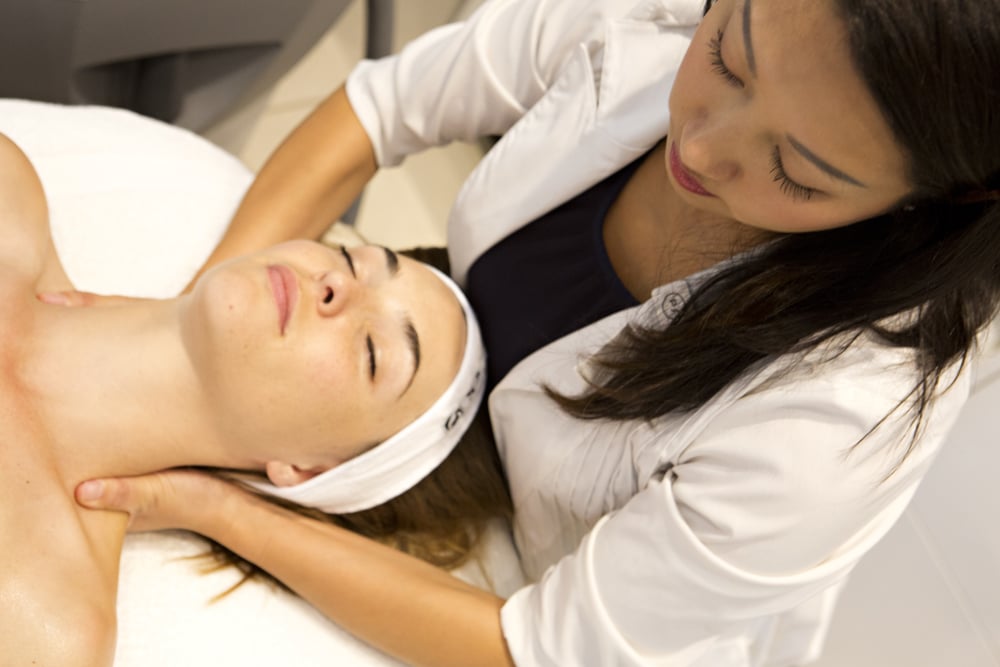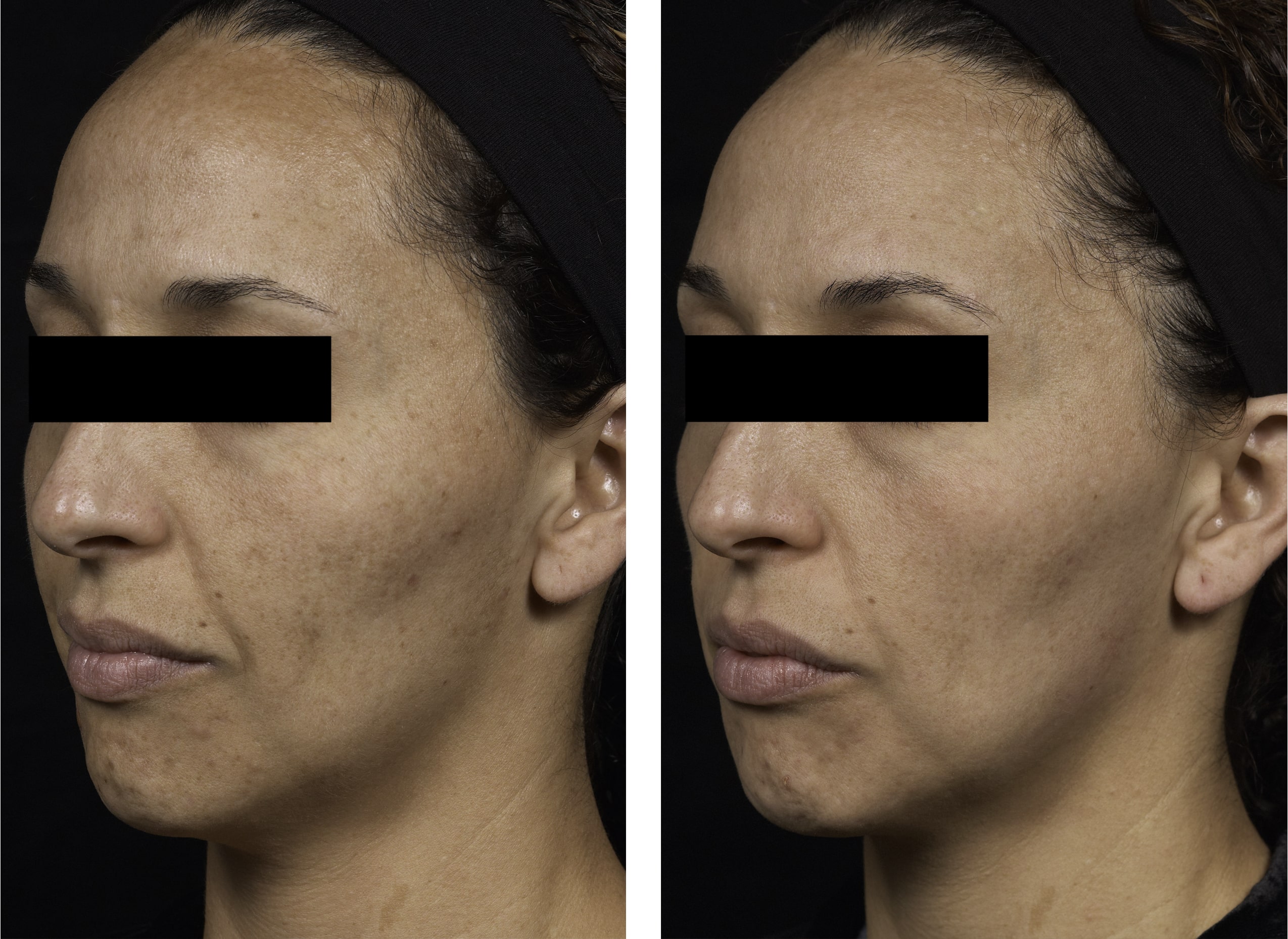 Before / One month post 6 treatments
What else should I think about when considering a Clear + Brilliant treatment?
• Book a consultation. We love answering questions and discussing the ins and outs of each treatment with potential patients, so you can feel confident that you're choosing the right treatment for your needs. Write down your concerns ahead of time and let us explore and suggest treatments and procedures that could be right for you!
• Read reviews online and explore the forums. Many bloggers and skincare explorers have tried this popular treatment already and are sharing their experiences online. Explore before and after galleries and take a look at what changes other patients are experiencing. Remember that everyone's experience is different, but finding a reviewer with similar skin concerns can be a great way to decide if this treatment is right for you.
• Get familiar with the essential information about Clear + Brilliant. Our overview includes everything you should know including cost, time commitment, what concerns Clear + Brilliant can address and more!
Ready to give it a try? Click Book Now at the top of the page to get in touch!