Incorporating a Vitamin C serum into your skincare routine is a game-changer towards achieving radiant skin. With daily use, an effective Vitamin C serum will help stimulate collagen, repair signs of sun damage, lighten age-spots, reduce hyperpigmentation and brighten the skin overall. Vitamin C a powerful anti-aging antioxidant, and when formulated correctly, helps prevent free radical damage and environmental damage associated with skin aging.
At Project Skin MD, we trust SkinCeuticals high potency formulas concentrated in pure actives that have been proven to optimally penetrate into the skin through decades of research – they offer advanced skincare, backed by science.
Recently, SkinCeuticals has added new Vitamin C serum to their portfolio, Silymarin CF®! We connected with SkinCeuticals Regional Sales Manager – Western Canada and a dear friend of Project Skin MD, Colleen Kolmel, to take the guesswork out of how to choose the best Vitamin C serum for you: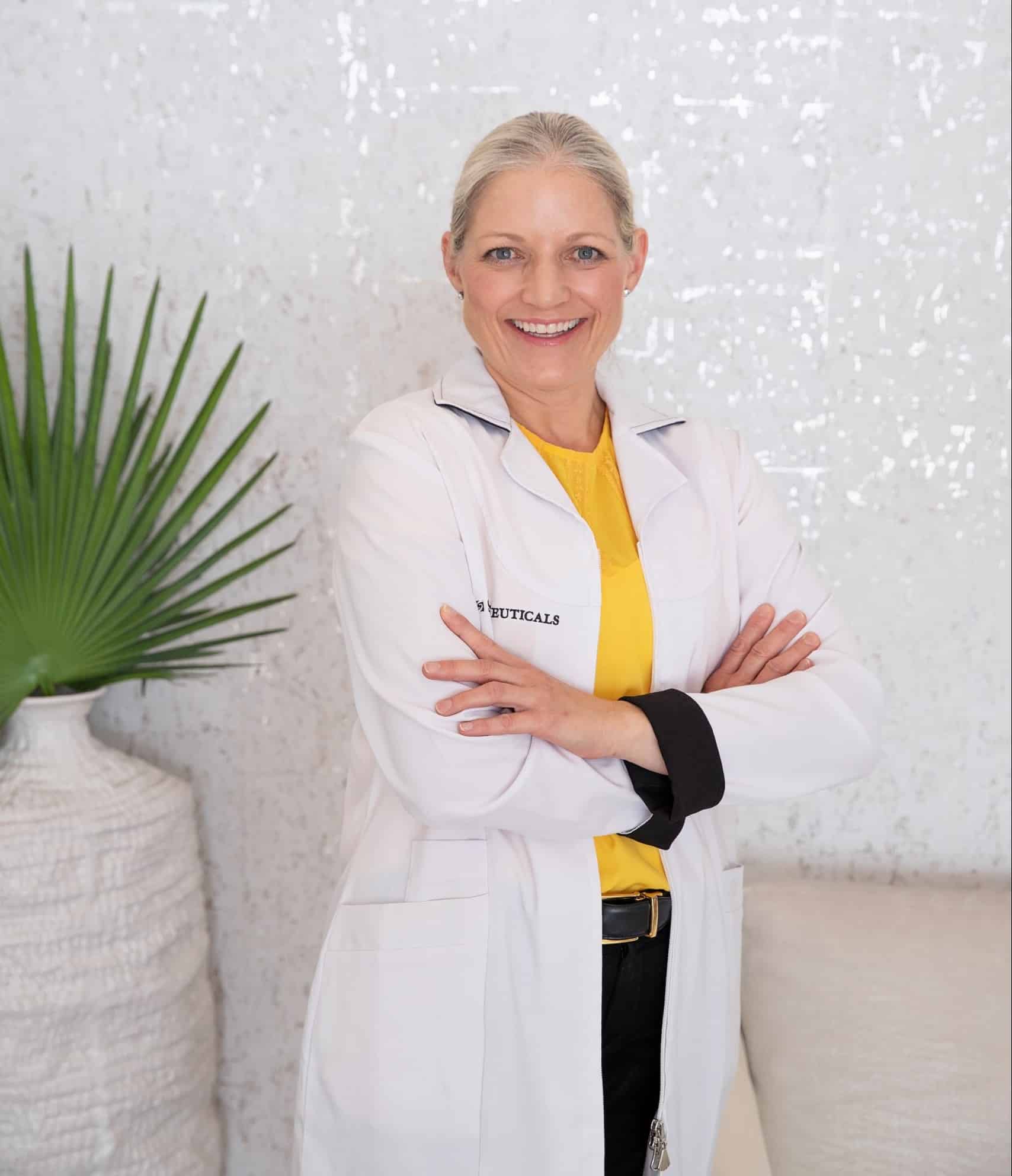 Hi Colleen! Before we dive in, let's begin with a little bit about your role at SkinCeuticals – could you tell us about your journey?
I started my journey with L'Oréal and SkinCeuticals back in 2014, as a Business Development & Training Counselor for BC, and at that time I also began my journey with Project Skin! In 2019, I was promoted to Regional Sales Manager for Western Canada. I have been fortunate to be a part of so many exciting moments for Project Skin and SkinCeuticals including the World Congress of Dermatology in 2015, the opening/launch of the PS Glow Room in 2016 and, of course, the expansion to Richmond in 2017!
Why should everyone be using a Vitamin C serum in their daily skincare routine, and what sets SkinCeuticals Vitamin C serums apart?
This is such a good question! At SkinCeuticals, "our mission is to improve skin health. We are committed to leading the skincare industry in terms of research and innovation, and we promise to provide advanced skincare backed by science."
It all began with our Vitamin C serums. Everyone should be using a Vitamin C serum in their daily skincare routine as they improve the health of the skin from the inside out. Vitamin C serums neutralize free radical damage that is a result of external aggressors, they stimulate collagen, brighten the skin, are anti-inflammatory, provide photo protection and create a reservoir effect in the skin. What sets SkinCeuticals apart is that our founder, Dr. Sheldon Pinnell, was the scientist who clinically was able to prove the criteria a Vitamin C needs to meet in order to penetrate the skin. This study about the parameters necessary for formulating a stable and effective Vitamin C serum, and was published in The Journal of Dermatologic Surgery in 2001.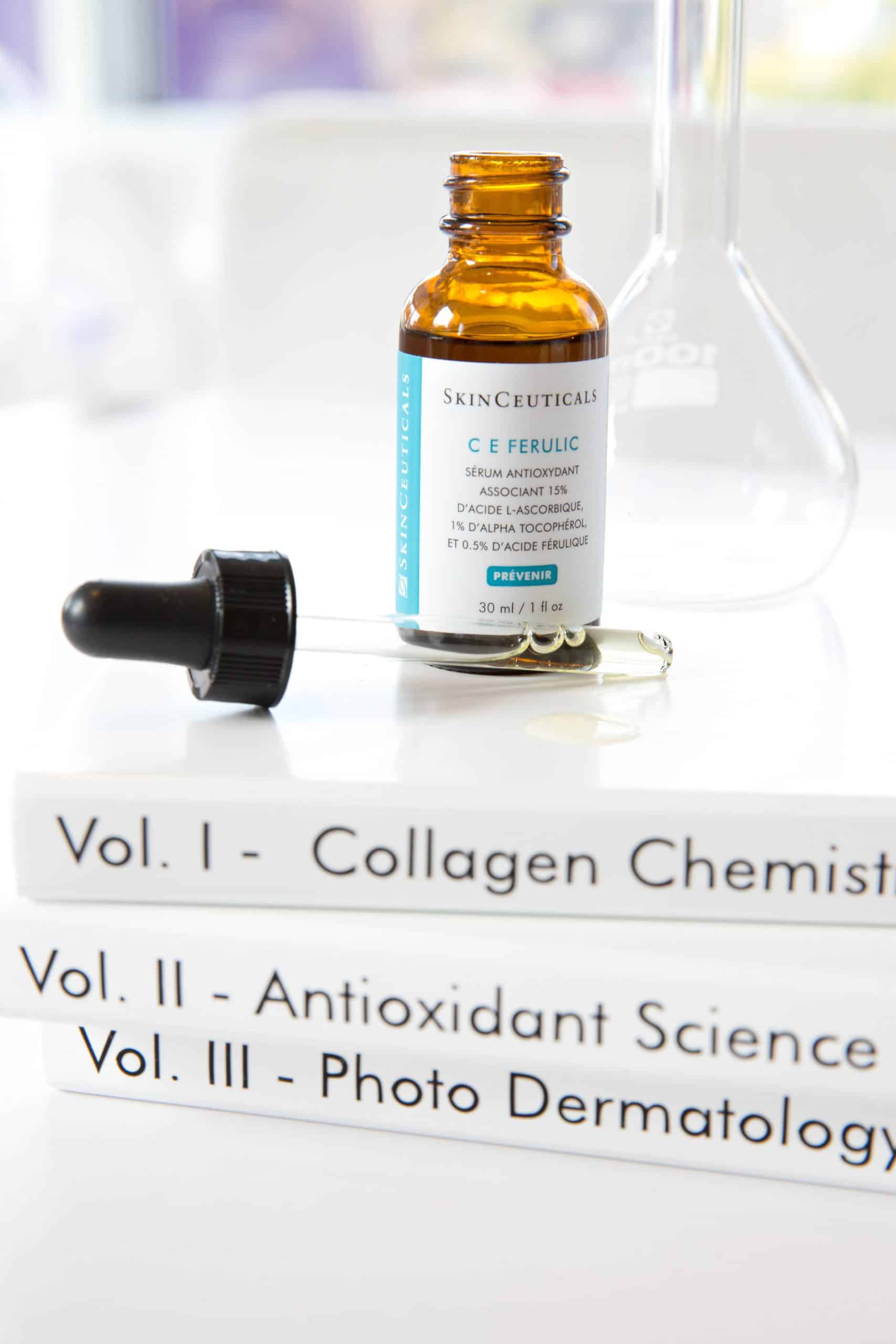 SkinCeuticals has just launched a new Vitamin C Serum, Silymarin CF® – why are you excited about this new product?
We are all so excited about this product as we now truly have a Vitamin C serum to suit all of our patients' skin types and needs!
So how do I choose which SkinCeuticals Vitamin C Serum is best for me?
Serum 10 AOX+ – Serum 10 is perfect for first time Vitamin C users and patients with sensitive skin.
C E Ferulic® – C E Ferulic is best for our patients who have dry skin, more mature skin, wrinkles and loss of firmness, or where anti-aging is a primary concern.
Phloretin CF® – Phloretin CF is the best choice to address pigmentation and discolouration as the primary concerns.
NEW*** Silymarin CF® – Silymarin CF is formulated for our oily skinned patients and acne patients.
We recommend you pair every antioxidant with a broad-spectrum mineral sunscreen for optimal photoprotection. You can shop the full line of SkinCeuticals Vitamin C serums in the PS online store!
Contact us to book your free virtual consultation and design your tailored skincare regime today!