With time, our skin loses collagen, elastin, and hyaluronic acid and becomes drier and rougher. Particularly in the winter months, we notice our skin needs a little extra support to combat dryness and dehydration.
Juvederm Volite is our best kept secret to hydrate the skin from within. It is part of the Juvederm line of injectable products, however, unlike it's volume-building Dermal Filler counterparts, Volite is a skin conditioning Hyaluronic Acid (HA) treatment, that restores healthy amounts of HA and boosts internal moisture.
HA is a sugar found naturally in the body and responsible for our skin's plumpness. Through micro-injections, Volite re-introduces HA beneath the skin surface, increasing hydration, firmness, and luminosity.
At PS, we love this treatment for both the face and neck: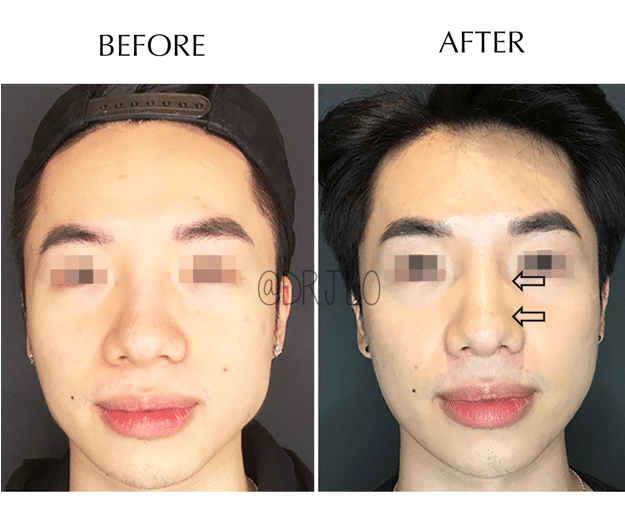 Note: This patient also received a Dermal Filler treatment on the bridge of the nose.

A single treatment with Volite is all you need to improve skin quality for up to 9 months and is suitable for almost any skin type.
So why wait? Contact us to schedule a consultation, virtually or in-person, and book your Volite treatment today!