This week, we're chatting with our Lead Clinician Stephanie, who recently chose a Fraxel laser treatment as part of her wedding day preparations. Read on to find out why Fraxel could be the perfect reset button for your skin before your next important event, and how you can get the most out of your treatment!
Hi, Stephanie! What made you choose a Fraxel treatment to prep for your big day?
Fraxel was an ideal choice to make my skin look its best about three months prior to my wedding. I have been doing Fraxel Dual treatments since I was 23 years old – I'm now 30 and still love it just as much as I did after my first treatment. It was a "no brainer" for me to do it before my wedding with no fear, as I already knew how fantastic the results would be.
When I first started Fraxel Dual treatments, it was to correct sun damage caused in my early 20s and acne scars and enlarged pores from my teens. I wasn't always sun conscious due to lack of education in my youth, and acne scars on my chin and nose were always a concern of mine I was covering up.
Between annual Fraxel treatments and Clear + Brilliant treatments for maintenance, I can honestly say my skin at 30 looks the best it did OVER my teens and early 20s! Fraxel creates a glowing and healthy look to your skin post-treatment – you continue to build collagen and elastin for three months rapidly post-treatment, fine lines are refined/softened, and pore size is tighter.
What was your recovery time like? Do you have any tips on taking care of your skin post-treatment?
I find recovery from Fraxel to be easy and manageable. There is "social downtime" for 5-7 days, but Project Skin MD has all the tips and tricks for our patients to make recovery as smooth as possible.
Immediately post-Fraxel I applied our Colorescience products which have SPF 50, anti-inflammatories, and excellent coverage. Most importantly the skin can still breathe applying these minerals. Colorescience is beyond a cover-up method post laser; it's a treatment for your skin that is free of talc, dyes, perfumes or chemicals. it protects your skin rather than congesting it. I wore Colorescience only for the 1st day of my recovery in my photo diary (applied immediately) as I wanted patients to see the downtime involved in Fraxel and be in office to discuss it with anyone interested in the process for the following days.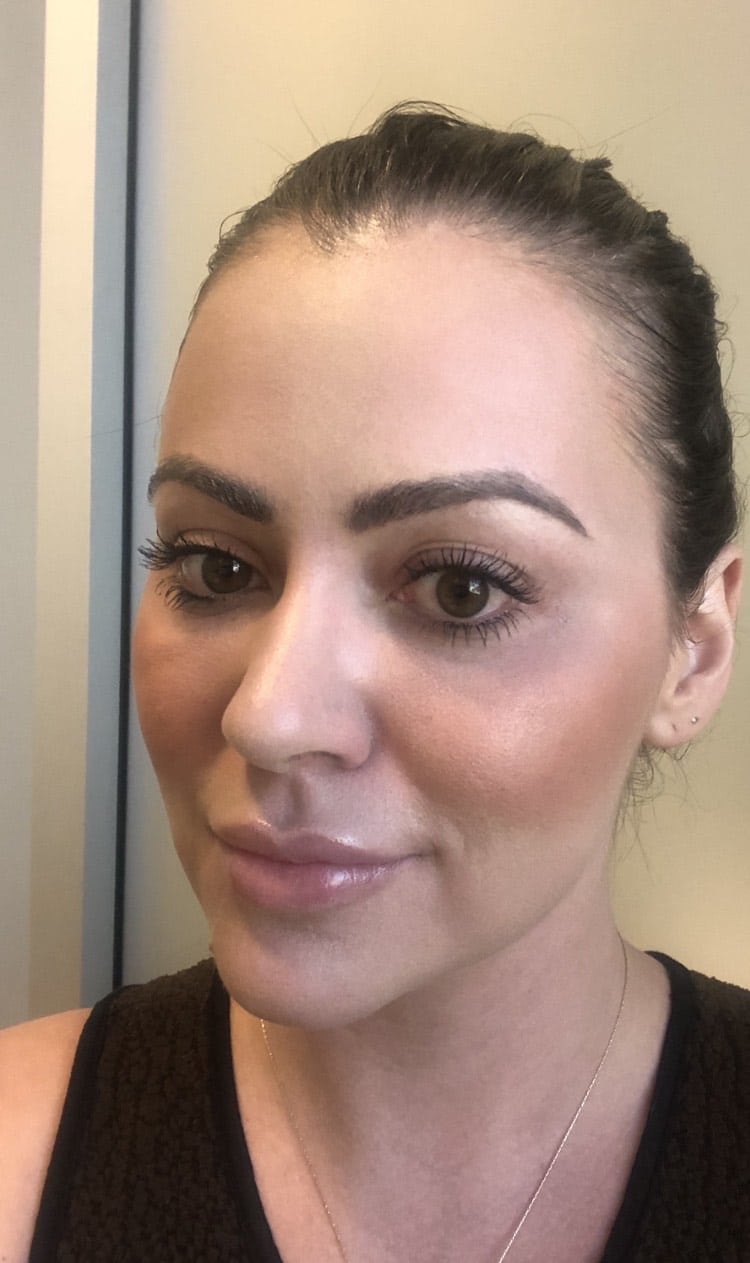 For the first 1-2 days, your skin can feel tight and swollen (especially around the eyes or if you have fuller cheeks like I do). It can appear pink in colour or slightly tanned as sun damage is brought to the surface of the skin, which becomes more apparent day by day.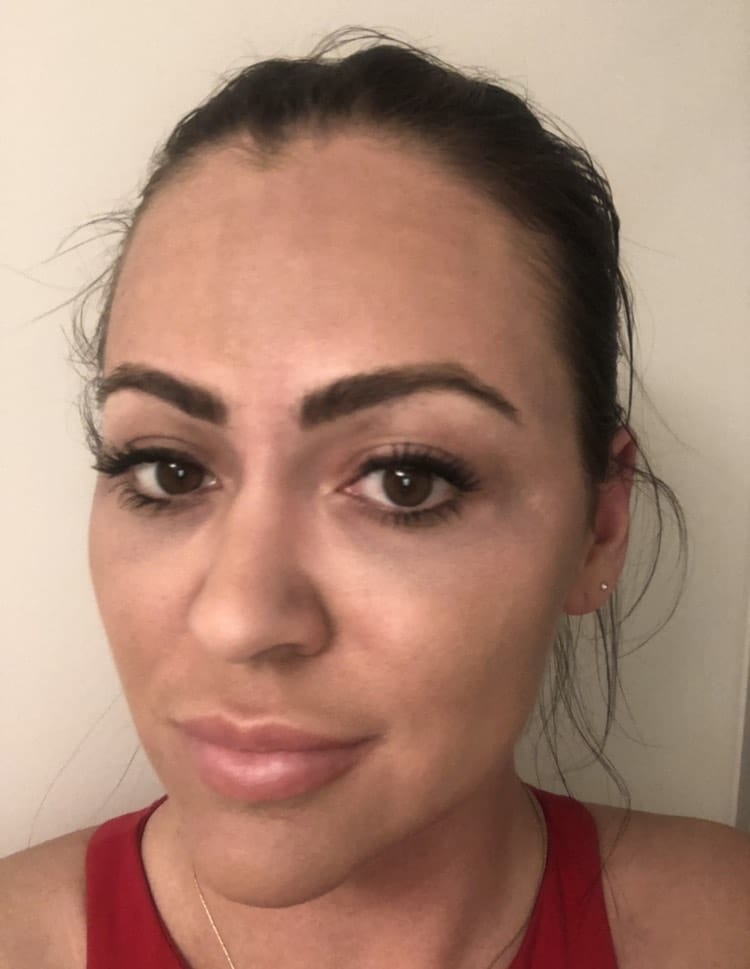 SkinCeuticals is the medical skincare line we carry which is backed by science. We have customized a package for patients to use at home that takes the guessing out of recovery post-Fraxel, as the products we supply are antibacterial, anti-fungal, protective, soothing and hydrating without being congesting. I personally use this very easy to follow system every time I do a Fraxel treatment – it's like "insurance" for your skin. Home care is just as important as having an excellent treatment provider (which we are proud to provide here at PS).
From about day 3-7 post procedure, you can expect the skin to feel rough like "sandpaper". If you were targeting pigmentation with your treatment, it will get darker daily and then the skin starts to gently slough off your face day by day like fine bits of ground coffee. The sloughing period will still happen if texture, acne scars, or wrinkles are the target, but your skin will not appear as tanned looking. Once the sloughing is finished, the skin is bright and fresh looking but slightly sensitive as it is brand new baby skin on the surface.
Do you have any tips on prepping for Fraxel?
Exfoliation is key to enhancing your Fraxel results. There are two ways to do this. At-home skincare and exfoliation is a great way to prep your skin. I like to alternate Retinol and Retexturing Activator by SkinCeuticals. I discontinue my Retinol 7-10 days prior to a Fraxel. It is also necessary to avoid sun exposure, as it's important not to have sunkissed skin prior to any laser treatment. Wearing SPF every day even throughout Vancouver's rainy days is important as UVA and UVB rays are always after our skin. One of three Vitamin C serums offered by SkinCeuticals can also protect your skin from free radicals and pollutants – I wear mine under my SPF 50. Using the simple protocol of protecting, preventing and correcting skin through skincare one month prior to a Fraxel is ideal.
Another way you can exfoliate your skin is with a treatment about 2-4 weeks prior to a Fraxel. Many of the treatments offered in our Glow Room at Project Skin MD are great skin prep pre-laser options. Our glow experts are experienced medical astheticians and are amazing at finding the right "pathway" to laser prep. There are many exfoliating options in the Glow Room that can be customized to your Fraxel treatment plan and what concern is being targeted.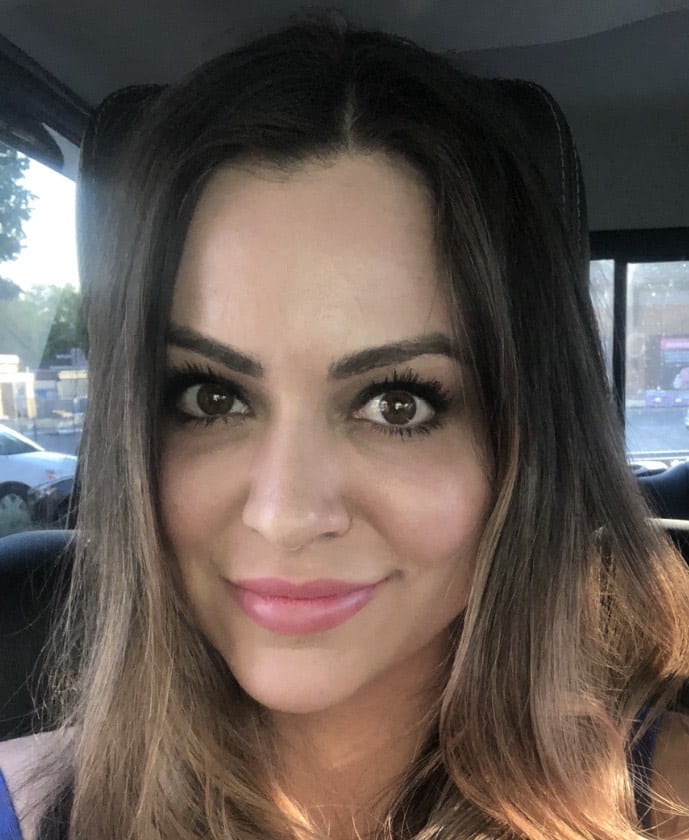 Above: One week post-treatment
Can you tell us about your results?
My final results are always a conversation piece amongst friends, coworkers and family. My skin appears fresh, healthy, even in tone, smooth, dewy and happy. I found I was complimented daily on my skin and I maintain those results with other treatments offered at Project Skin and SkinCeuticals and Colorescience home care. For internal skin health, I take TruMarine Collagen and Bend Soft Gel Tablets which compliment the ongoing benefits of Fraxel. I have found that my makeup applies softer and more radiant, although my makeup application tends to be minimal – since my skin is so healthy and fresh, I don't have a lot I want to cover up, I just like to enhance my skin with some pretty colours and contouring.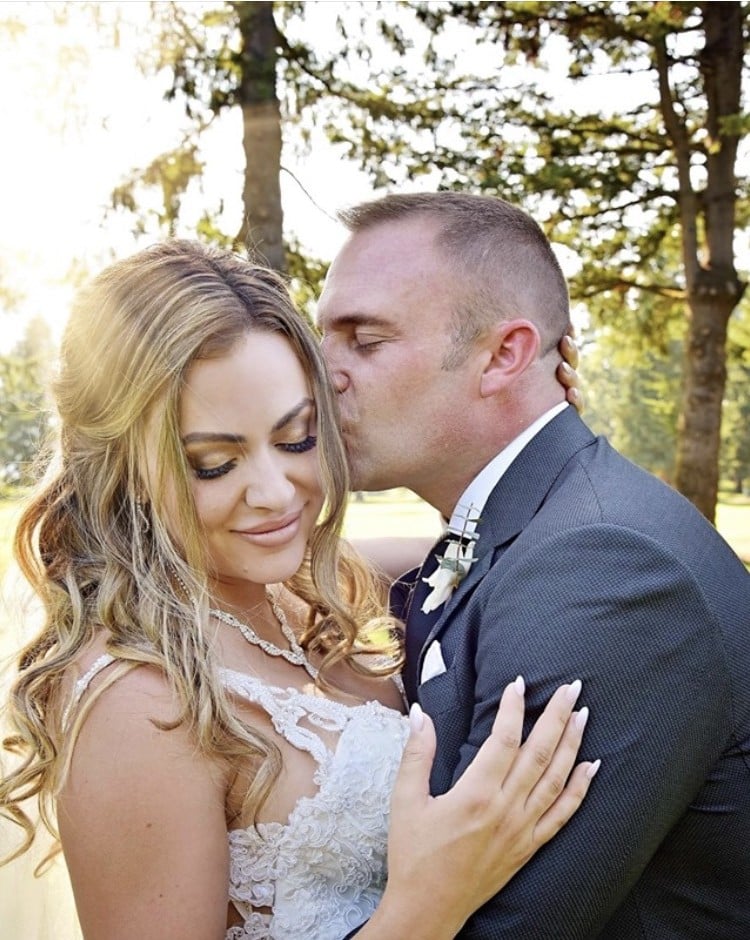 Above: Stephanie looking radiant on her wedding day!
Thank you for letting me share my story and I hope this is helpful for any of our patients interested in having an amazing Fraxel journey like I have always had. It truly is my favourite treatment!
Thanks, Stephanie!