We don't know about you, but we have been embracing the transition into Fall at Project Skin MD. For us, that means pumpkin spice in our lattes, crisp walks in the park, and of course, evenings at home with a bit more time for our favourite form of self-care – our skincare routines!
Alex Lai, Medical Aesthetician & Skincare Advisor at our Richmond location, has been sharing his best kept secrets on how to expand our skincare regimens (have you seen his at-home masking step-by-step video?) and has put together a guide on his favourite SkinCeuticals products to create the effect of a mini-peel at home – available to view on our IGTV channel and summarized here!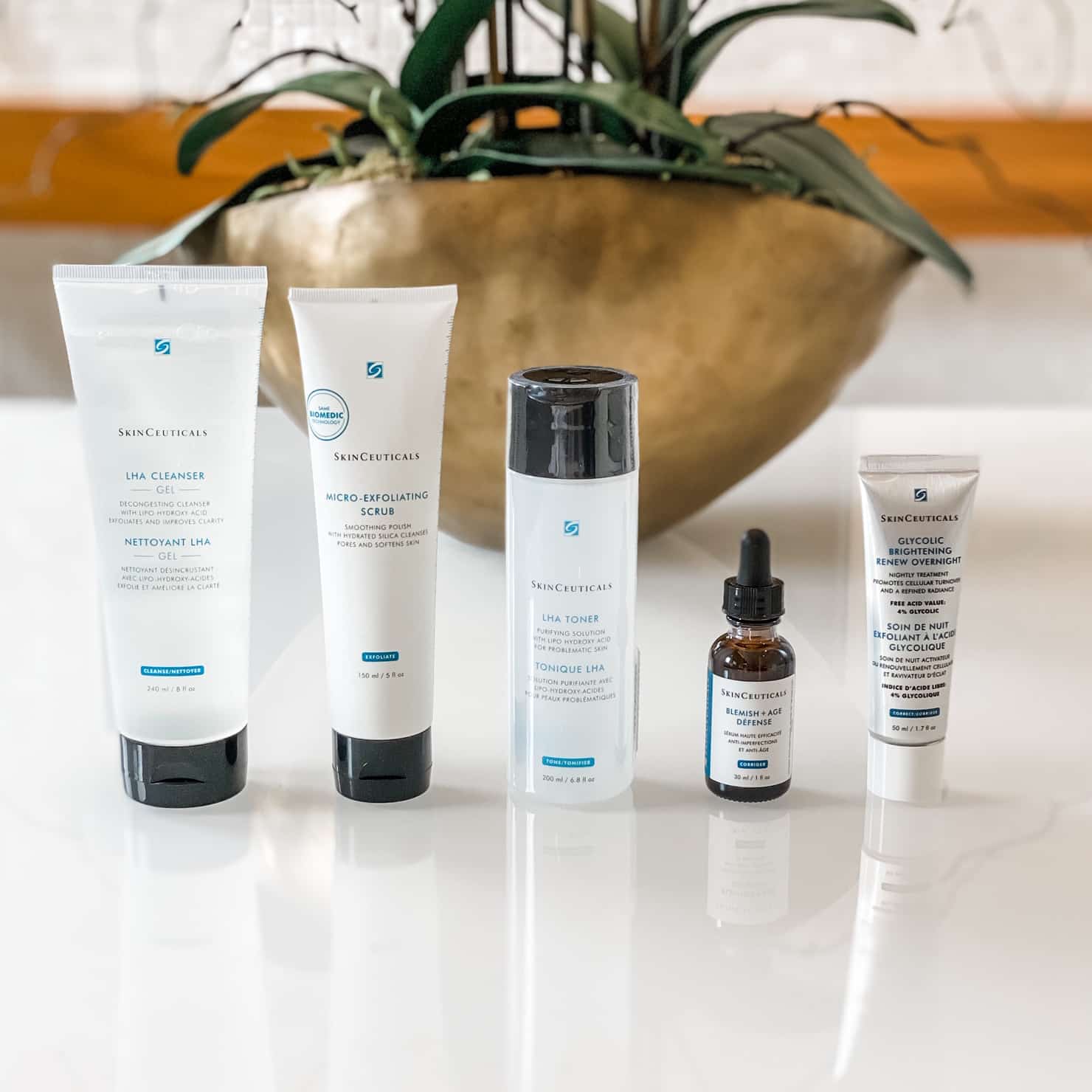 This exfoliating gel cleanser decongests pores and clears skin imperfections with a unique blend of acids (3.5% Glycolic Acid, 0.2% Salicylic Acid, and 0.2% LHA) that work together to resurface the top layer of the skin and reveal a smoother, brighter complexion.
With microbeads that gently exfoliate and hydrating ingredients that soothe the skin, this scrub sets the stage for radiant skin without creating irritation.
To remove excess residue and dead skin cells, we love SkinCeuticals LHA Toner. The result? Clearer pores and more refined skin.
This multi-tasking serum prevents the formation of blemishes, improves fine lines, and reduces hyperpigmentation to create a more uniform complexion.
The newest tool in our SkinCeuticals toolkit, this exfoliating night cream is our go-to to improve skin tone and texture by delivering a true 4% glycolic acid value to promote natural cell turnover. Hello healthy skin, glowing skin!
Just like that, you have an exfoliating routine to refresh your skin this season – and for a limited time, you can purchase a kit containing all 5 products, a SkinCeuticals travel bag and silk eye mask for $368*
This routine may be a good addition to your weekly, bi-weekly, or daily regimen. We recommend you speak with one of our lovely Skincare Advisors to find the frequency that is best for you.
Schedule your personalized consultation today – available both virtually or in-person – we can't wait to work with you to create the skin of your dreams.
*Limited quantities available, first come first served, in-clinic only