Your dream wedding starts with perfect skin.
Dr. McGillivray shares a perfect skincare strategy for your dream wedding.
So your big day is coming up? Congratulations! You've found the right partner and the right dress, but what about your skin? Dr. William McGillivray, Medical Director at Project Skin MD, has created a bridal skincare plan sourced from years of experience, education, and an understanding of each bride's unique skincare needs. The steps below will guide you through everything you can do to embrace beautiful bridal skin. Use them as a starting point and personalize this plan in a way that's empowering for you.
Whatever your vision, we're here to help you put your best skin forward – on every day, but especially your wedding day.
Contact us today to develop a great skincare strategy for your special day.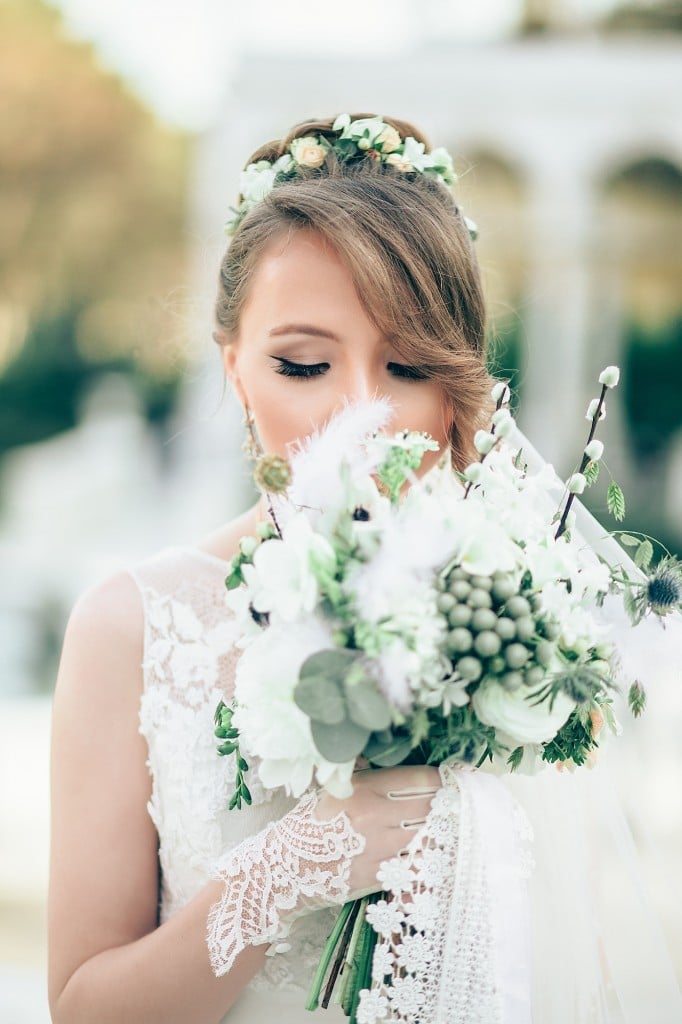 Six months before your wedding
Envision how you'd like to look and feel on your wedding day. Would you like a smoother, more even complexion? In need of a boost of radiance? This is also a good time to consider your beauty budget. Will you be sticking to topical skincare products, or are you considering a laser treatment for maximal results? Would you like to include your partner in your plans?
Ready to go? It's time to take action!
Choose the right products and skincare regimen.
Dr. McGillivray recommends a skincare brand with high concentrations of active ingredients. Brands that are serious about delivering results should list the concentrations of active ingredients – such as acids – that are present in their products, and will often refer to clinical studies that support their claims.
Consider choosing a skincare line that offers a variety of solutions to address all your skin concerns. Products from skincare lines like SkinCeuticals are formulated to work for maximum effectiveness when used together.
Trust the trifecta. Feeling overwhelmed by the endless options in skincare? Dr. McGillivray swears by his trifecta, a winning combination which covers all your skin's most essential needs:
• Vitamin A (or Retinol): Look for a concentration of at least 0.025% retinol (medical grade) to reduce the appearance of fine lines and sun damage. (Tip: Pair this product with a moisturizer to avoid dry skin.)
• Vitamin C: Look for 10%+ pure L-Ascorbic acid in an acidic serum base to ensure effective penetration for a brightened complexion.
• Sunscreen: Look for a mineral based sunscreen with SPF 30-50 that works well with your skin type and under your makeup – then use it every day!
Comfortable with the trifecta? Build from here! Consider adding other products like a properly pH-balanced cleanser, brightening cream and a hydration boosting serum. Be sure to introduce new products one at a time to allow your skin to adjust.
Five months and onwards
We've still got time! Many treatments start to show optimal outcomes after 12 weeks. Some great procedures to consider at this point include body procedures for muscle gain or fat loss such as EmSculpt or CoolSculpting, or treatments like Thermage or Ultherapy for skin lifting and tightening.

Four months before
Now is the perfect time to try some new things out. Non-invasive procedures are a great option because they'll refresh your look – but you'll still look like you. A trial run will allow you to see how your skin responds. This way, you can choose whether to opt for a follow-up treatment closer to your wedding date.
Experiment with Dermal Fillers. Dermal fillers can be used to restore volume loss. Hyaluronic Acid (HA), the key component in some dermal fillers, is found naturally in the body and is used to soften lines, fill in volume, and helps to give you a refreshed and rested look.
2-3 months before
Rejuvenate your skin for an inner glow everyone will be drawn to.
• Fraxel re:store Dual: Improves skin texture, radiance and tone
• Clear + Brilliant: Improve skin's radiance and pore size
• IPL: Targets superficial sun damage
• PicoWay: For darker complexions – helps with concerns of pigmentation or melasma
1-2 weeks to go
Finishing touches for fresh, confident wedding skin.
SilkPeel microdermabrasion with Vitamin C serum infusion: Remove impurities, unclog pores, and boost skin's radiance with Vitamin C.
Dermaplaning with Vitamin C Mask: Remove dead skin cells, peach fuzz, and reveal silky smooth, radiant skin!
On the night before your wedding, take a moment to soak it all in. Dr. McGillivray recommends a cup of mint tea and a hydration mask to combat stress and fatigue. The SkinCeuticals Phyto Masque is a great one to try!
Today's the day!
Try not to worry about anything – just enjoy the day (and your glowing, renewed skin!).
• Stay hydrated for optimum energy and glow
• Use your Vitamin C serum and layer it with a Hyaluronic Acid based serum for extra skin plumpness
• Consider mineral makeup for sun protection all day long
Congratulations from Dr. McGillivray and all of us at Project Skin MD! May your future be full of love, unity, and great skin.