In celebration of Earth Day on April 22, let's talk skincare with a conscience!
Being intentional about how you approach skincare can have a positive impact on the planet. Why not get a good feeling while you get a great glow? Let's give some extra love to the environment and show ourselves some love too by making intentional choices with our skincare.
Visit us soon and we'll be happy to help you pick out some skincare essentials!
Toss that gloss!
Or recycle that gloss, if possible. Marie Kondo's "spark joy" movement is trending right now, which reminds us that having less can feel great. Time to tackle our skincare products. We find it can feel freeing to take an inventory of your current skincare products and evaluate what's really working for you.
Here are some things to consider as you sort through the clutter:
How long have I had it?
Many of us are using skincare products that have already expired. Once a product has been opened, the exposure to air, bacteria and light can begin to affect its efficacy and expose you to the risk of irritation and bacterial infection. This is especially important with products like sunscreen that you rely on to do their job well. As a rule of thumb, most skincare items shouldn't be used past one year from the date of opening.
How often have I used it?
If an item has lasted you for years, it likely isn't a good product to buy again. Your collection should be made up of effective products that you use up regularly because they benefit your skin in a noticeable way.
Is it a skincare essential?
As much as eight million tonnes of plastic make it into our oceans each year. We imagine that some of that waste includes the forgotten, half-used skincare products that we buy and only use once or twice. Once you've purged, make a list of your holy grail products – and any essentials you're missing – then stick to your list when restocking.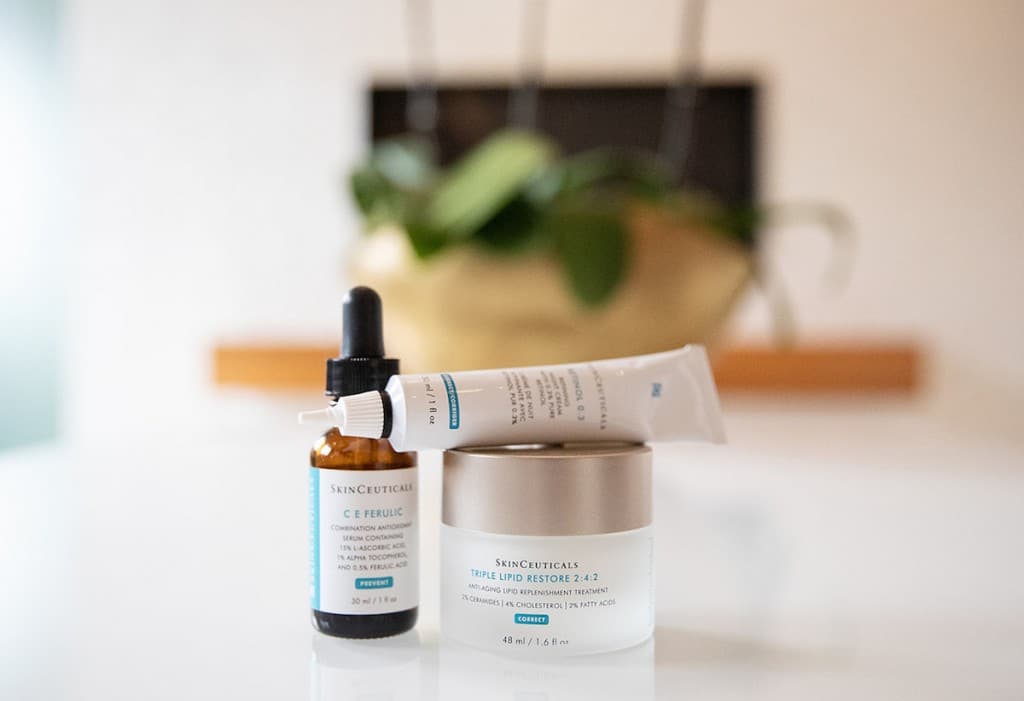 Choose brands with a conscience.
Here's the truth: skincare lines that are transparent about their ingredients and environmental footprint are also likely to put care and thought into their product quality.
At PS we're proud to carry products that are backed by science and a conscientious ethos. The brand withinUs is a great example – they strive to provide premium grade products, often featuring organic and non-GMO ingredients. Innovative products like their TruMarine™ Collagen drink mix keep your skin plump and glowing from the inside out. WithinUs also gives back by offering promotions that donate a portion of the proceeds to important initiatives, such as women's health programs.

Try Dr. McG's Trifecta.
If you've ever chatted with Dr. McGillivray about skincare, you know he swears by the trifecta: Vitamin C, Vitamin A, and sunscreen. So if you're taking this chance to pare down to the essentials, all hail the trifecta. These mainstays are a great basis for building a simple and effective skincare regimen for any skin type:
Vitamin C: Has a myriad of benefits: fights free radicals and UV damage, boosts collagen production, and offers anti-aging results.
Vitamin A: You've likely heard of retinol (vitamin A) and how it's growing in popularity – for good reason. Vitamin A encourages healthy skin production and stimulates fibroblasts, which are the cells responsible for developing firm, healthy skin.
Sunscreen: Avoid damaging sunburns, lessen wrinkles, and halt premature aging with a great sunscreen. Prevention always keeps you ahead of the curve.
Turn off the tap.
Here's a simple one: make sure your water isn't running when it doesn't need to be. So once your face is squeaky clean, turn off the tap while you rummage for your toothbrush. Small changes go a long way.