Sculpting your body takes a lot of work. To create that toned and healthy look most people in the gym are working towards, you've got to gain muscle and reduce body fat, which is pretty darn hard to do simultaneously. While most body contouring treatments address body fat, none help with muscle and shape. Until now.
Non-invasive EMSculpt® is your new favourite bootcamp. It improves the tone and shape of the stomach and buttocks without surgery or downtime and has been dubbed the first non-surgical butt lift procedure!
Wait, how?
The non-invasive HIFEM® (High-Intensity Focused Electromagnetic) technology induces supramaximal muscle contractions not achievable through voluntary contractions. When exposed to supramaximal contractions, the muscle tissue is forced to adapt to such extreme conditions, and responds with a deep remodelling of its inner structure that results in muscle building and fat burning.
How does it compare to working out?
The focused energy induces 20,000 powerful muscle contraction per session (that's like doing 20,000 sit ups). The muscles' response to these specific contractions causes the release of fatty acids which make the fat cells implode, and fat burning and muscle building are the result.
Who can benefit?
Ladies and gents fighting stubborn belly fat, fitness fanatics looking for a little extra help, and anyone looking to get a little more sculpted!
How many sessions do I need?
It's a 30-minute treatment with a minimum of four sessions scheduled two to three days apart. We will help you create a treatment plan tailored to your specific goals.
What does it feel like?
Like a booty kicking workout, but one you can enjoy while laying down and relaxing (the best kind of workout, in our opinion).
How long until I'm a fitness model?
You'll begin to feel results immediately, but positive results are usually reported two to four weeks after the last session and continue to improve for several weeks following.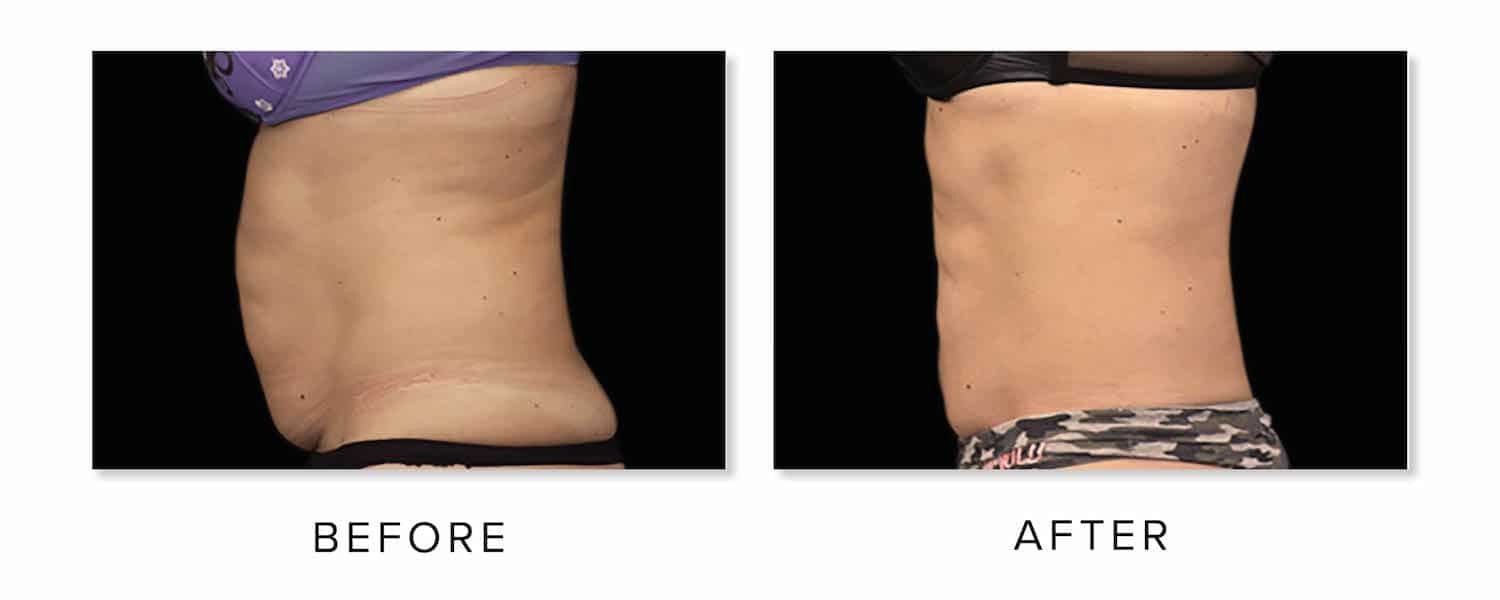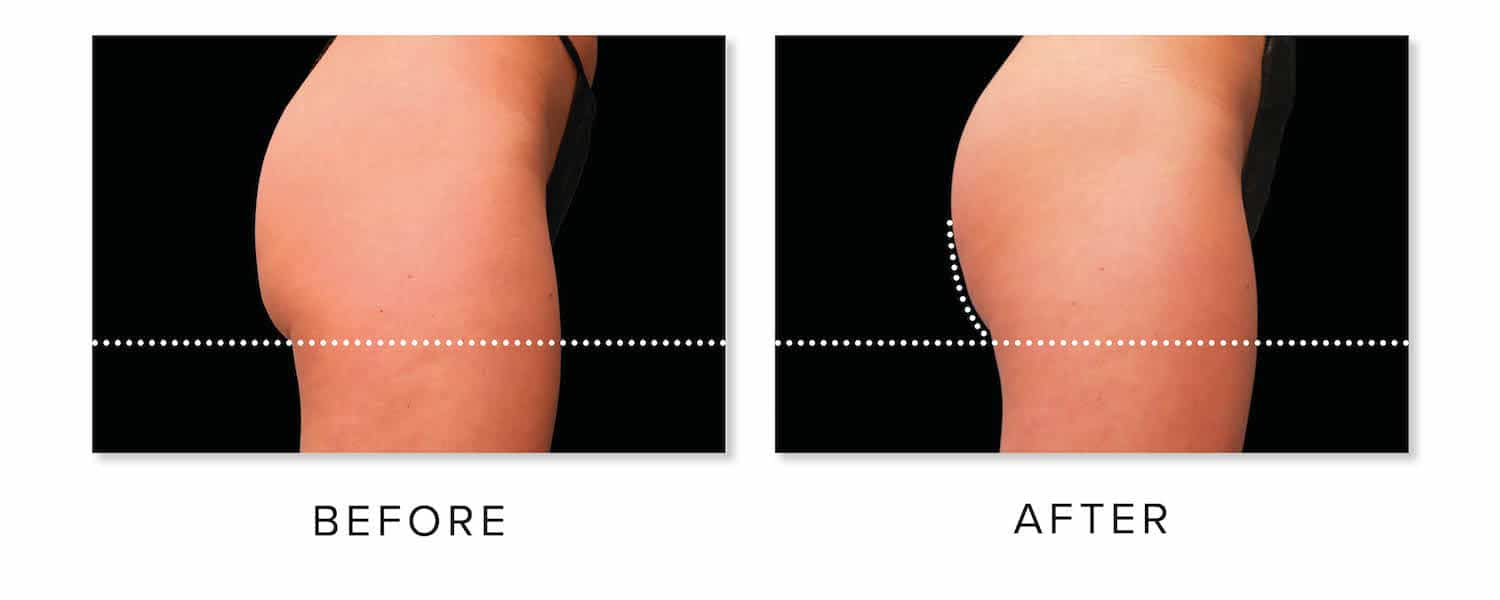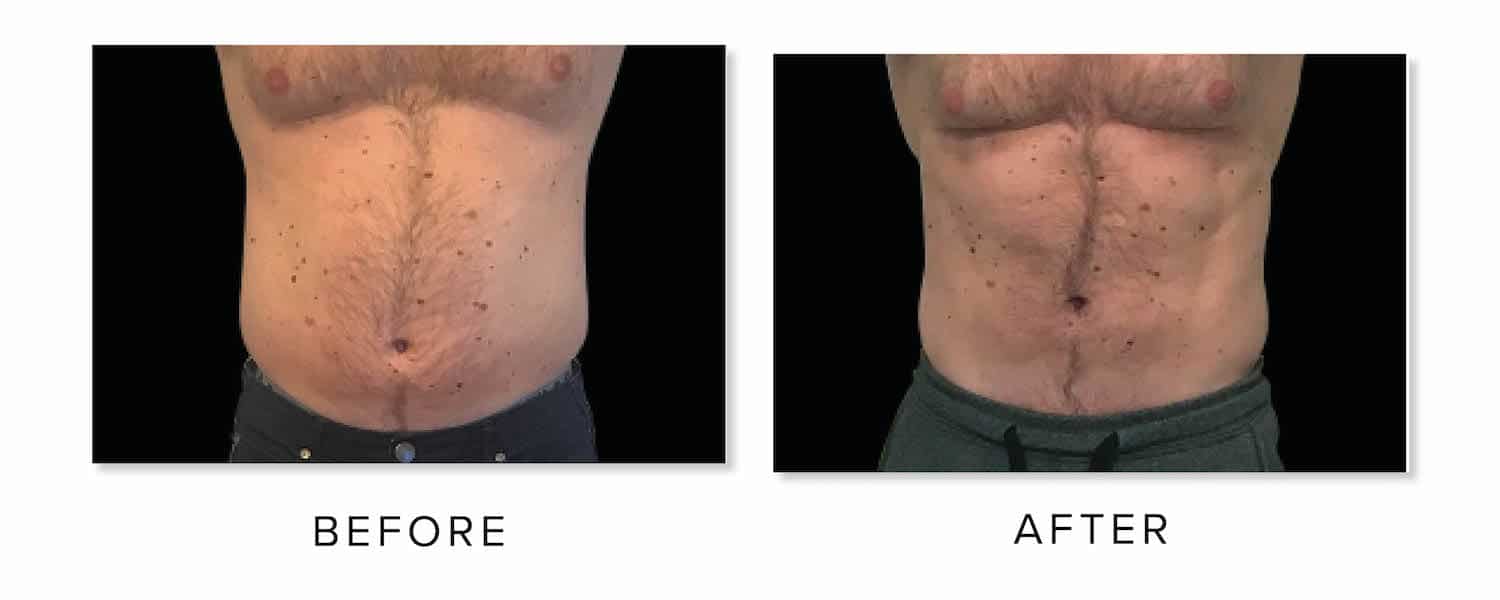 Where can I get it?
Project Skin MD is proud to be the flagship provider of EMSculpt® for Western Canada!
EMSculpt is a pillar treatment offered through the The Body Project at Project Skin MD – a treatment menu to empower self + body. Contact us to learn more about The Body Project.
Be among the first to try it. Book your EMSculpt® consultation today.