Each February, we see a heightened curiosity around lip injections, and how to achieve your most kissable lips – no surprise during this month of love! That being said, many individuals have their hesitations around treatment with dermal filler, having seen outcomes that look unnatural or overdone.
At Project Skin MD, our injectable artists focus on lip injection treatments that enhance your natural beauty in a subtle and flattering way. In our latest episode of IGTV, Business Director Vanessa Grutman connected with Dr. Janet Ip, for a lip injection round up of her very own patients' results!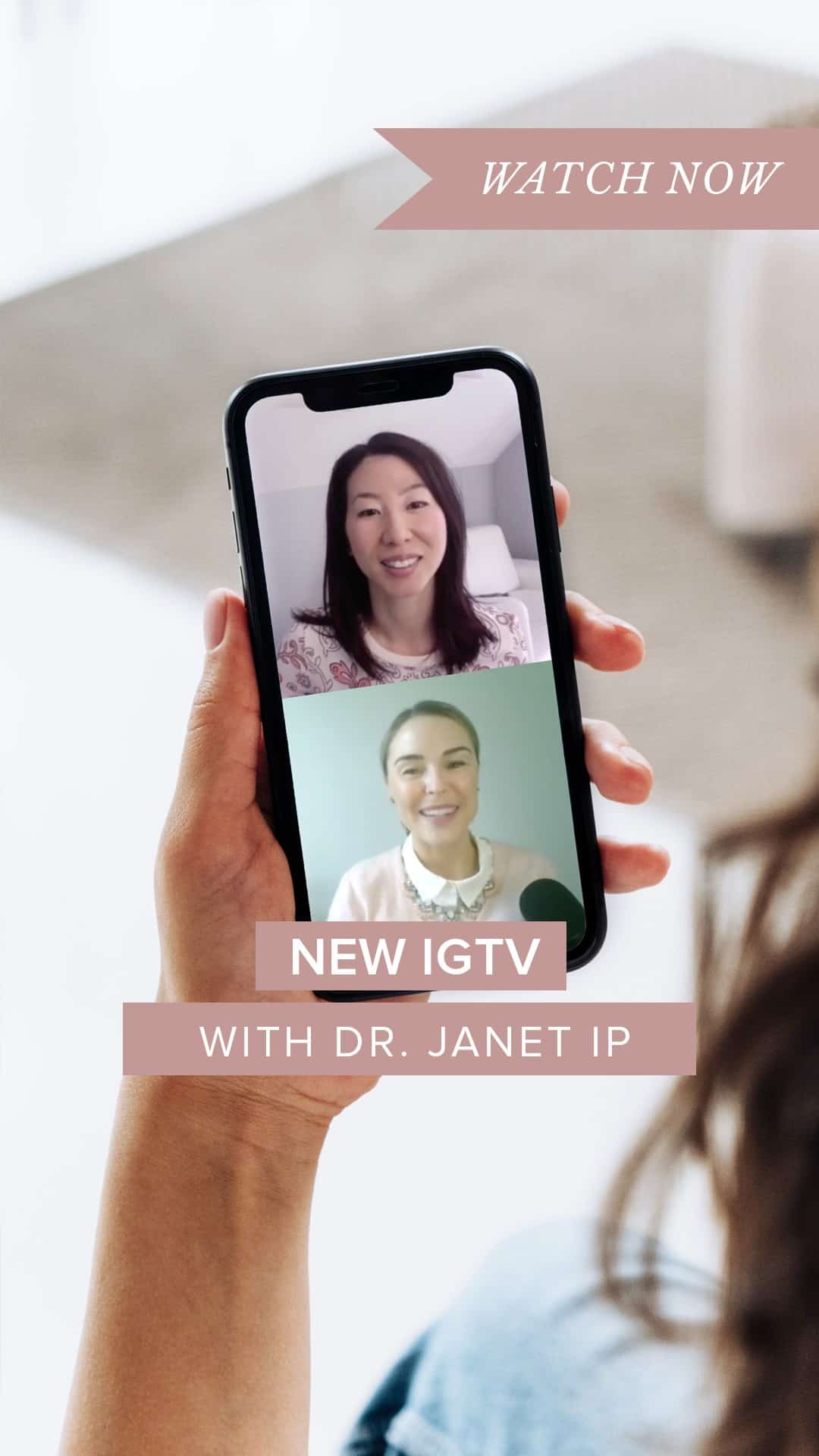 The Mini Lip Treatment
A mini lip treatment is the perfect choice for patients looking for a subtle outcome, or to take a step-wise approach with lip filler. This treatment, in which no more than 0.5cc (or ½ a syringe) of dermal filler is carefully injected into the lip, is used to correct lip asymmetry and achieve a very natural outcome.
There is a natural lip ratio that Dr. Ip is conscious to maintain in her lip treatments. While this is 1:1.6 for the top to bottom lip in patients of Caucasian decent, it is closer to 1:1 in patients with African American heritage. Maintaining a natural lip ratio and contouring a flattering lip profile is part of the artistry that goes into creating an aesthetically pleasing result.
The Full Lip Treatment
In a full lip treatment, 1cc (or 1 syringe) of dermal filler is injected into the patient's lips. This treatment is a great option for those looking to add a little volume to their lips, minimize vertical lines that result from dehydration and restore lip bordering that diminishes as we age.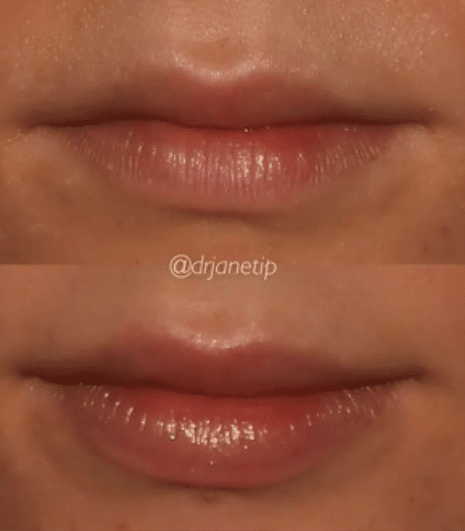 The above before and after photo shows how Dr. Ip uses filler to volumize the lip in a way that looks natural. Composed of Hyaluronic Acid (HA), dermal fillers help restore moisture and reduce vertical lines on the lips.
One of the advantages of dermal filler is that you can see the results in real time during the treatment. While the above patient had initially requested a mini lip treatment, she was so happy with the natural improvement with 0.5cc of product that she decided she wanted to build more volume, completing a full lip treatment!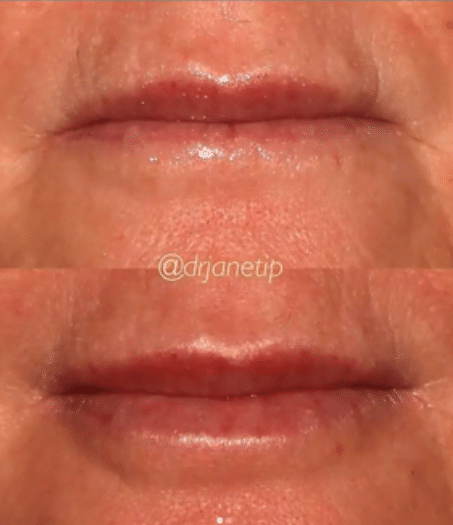 The above before and after is a great example of how dermal filler can be used to restore a youthful lip border, defining the edges of the lips as we see here. In this patient, who received a full face treatment with dermal filler to restore and lift the midface as well as the lips, you can see how dermal filler was used to enhance the upper lip, bring out the lower lip, and even how the mid-face treatment lifted the corners of the mouth into a resting smile!
The results from a typical lip filler treatment will last between 9-12 months, however, since dermal filler stimulates innate collagen production, further treatment will build upon the natural enhancement that follows.
Dr. Janet Ip offers her services at our Project Skin MD Vancouver location. For more of Dr. Ip's lip results and patient journeys, visit her on Instagram: @drjanetip and follow the hashtag #iplipflip for a range of patient outcomes!
Disclaimer: The photos included above are published for information purposes only to provide information on the nature of the treatment. They do not constitute a guarantee of results and are taken from our patient file photo management system with permission.