All to often, our efforts to nurture our skin and slow the signs of aging are solely face-focused. Our necks, however, are exposed to same internal and environmental aggressors that contribute to skin aging as our faces, and need some TLC to keep us looking and feeling youthful.
We've lined up our favourite treatments and products that address neck laxity, texture, fine lines and wrinkles.
Top Treatments for the Neck:
Ultherapy®
Ultherapy is the gold standard when it comes to non-surgical skin tightening of the neck and jawline. This treatment uses ultrasound technology to signal your body to start producing collagen. As new collagen forms, the skin lifts and tightens, continuously improving over 3-6 months with results lasting upwards of a year. We suggest repeating the treatment every 1-3 years, to maintain and support new collagen production overtime. If you are looking for a needle-free, natural solution to boost your own collagen production, Ulthera is the one!
Beauty Booster Injections
To boost skin hydration, smooth fine lines and increase luminosity, Beauty Booster Injections are our best kept secret. This treatment introduces hyaluronic acid (as a skin humectant rather than a filler) as well as vitamins and antioxidants into the skin through precise microinjections with an injection device. It takes 24-48 hours for the product to fully integrate into the skin, at which point it will look incredibly smooth, plump, and radiant. 3 treatments performed every 4-6 weeks are recommended for results that last 12-18 months.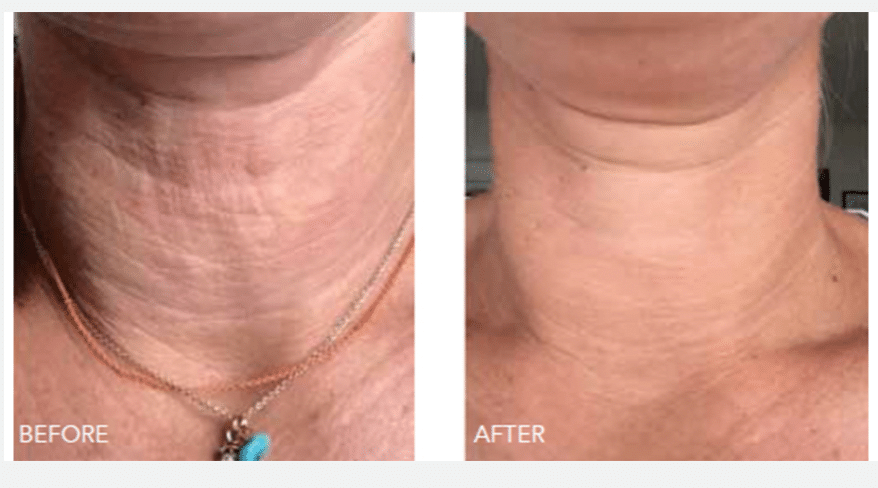 Volite
To target unwanted necklace lines, Juvederm Volite is a fabulous option. Volite fills fine lines with hyaluronic acid, for skin that appears instantly smoother, hydrated more radiant, and results that last for 9-12 months after a single treatment.

Colorescience Pep Up® Collagen Renewal Face & Neck Treatment
Colorescience Pep Up® provides a miracle mix of ingredients to support collagen production within the skin and defend against visible signs of aging. Blending peptides and antioxidants, this product firms, hydrates and tones the skin for a rejuvenated look.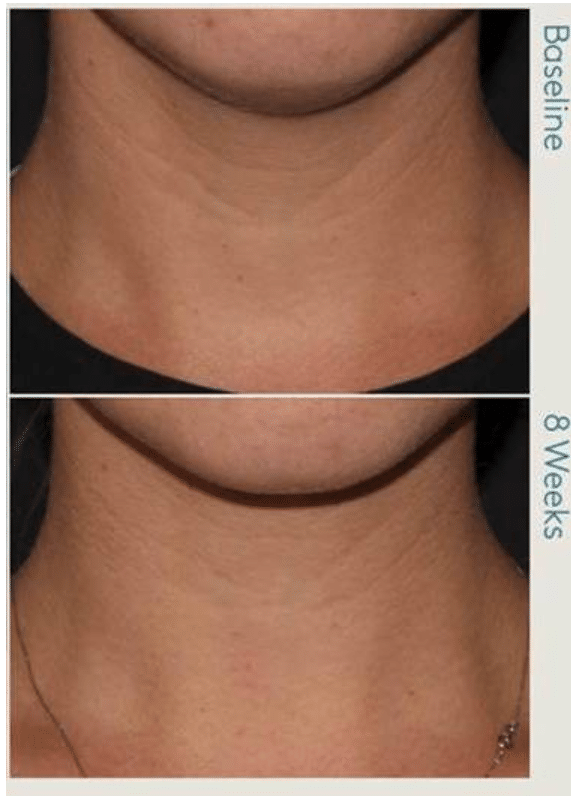 Curious to learn more? Contact us to schedule a personalized consultation today!