Summer has finally arrived!
While we love the warmer weather, we find our skin needs a little extra help to keep hydrated and protected from the sun as we enjoy more time outdoors.
Here are our 3 skincare favourites to keep your glow going all summer long:
Bend Beauty Anti-Aging Formula with UV Defense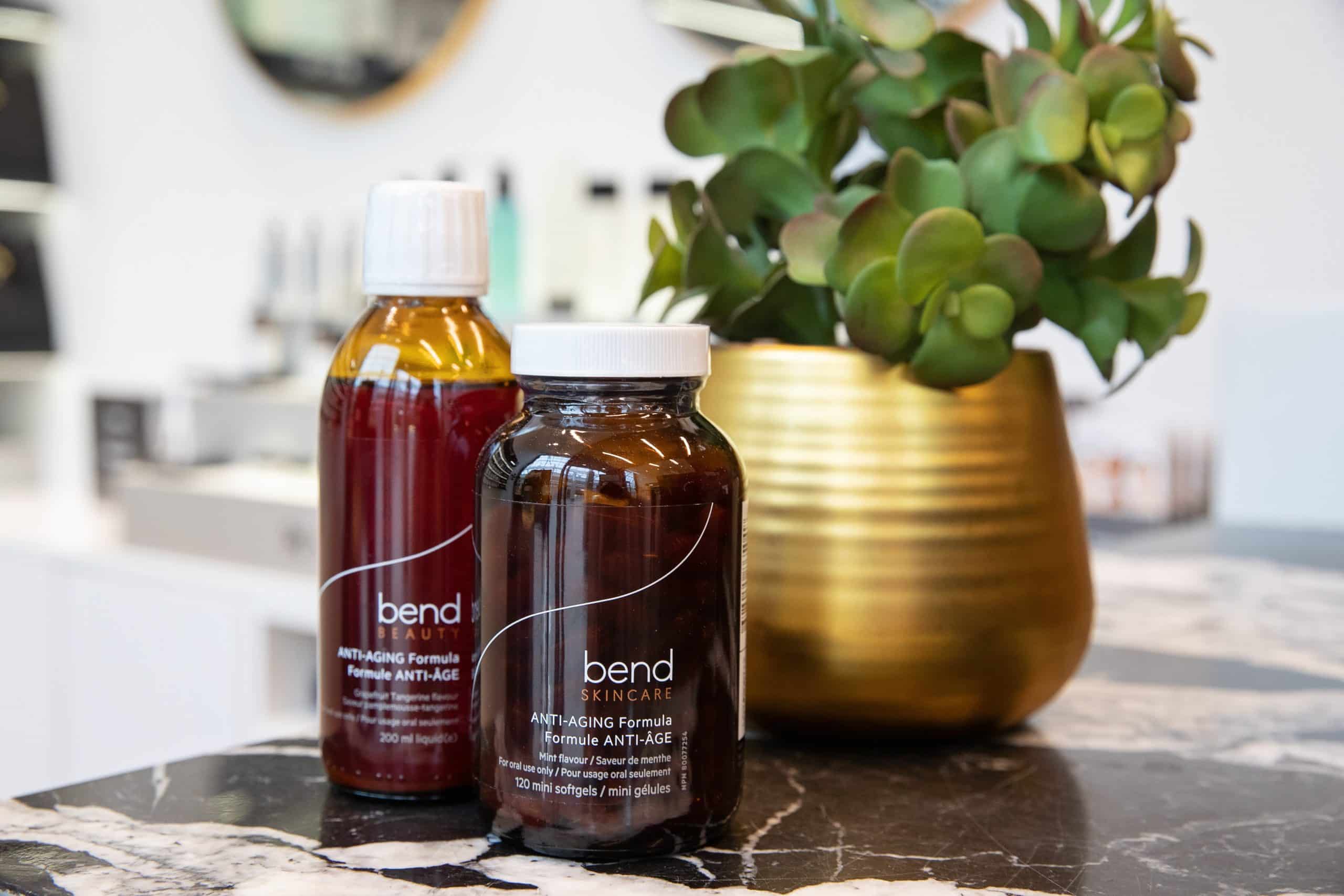 Anti-Aging Formula with UV Defense builds your glow and protects your skin from the inside out. Just 1 teaspoon or 4 softgels daily of this formula provides the synergistic benefits of fish oil (for Omega-3 fatty acids EPA and DHA), borage oil, vitamin D, lutein, and zeaxanthin to:
Reduce skin sensitivity to UV induced sunburn
Improve skin hydration
Improve skin elasticity and firmness
Improve roughness and redness
Provide antioxidants for skin health
Colorescience Enviroscreen Protection Body Shield SPF 50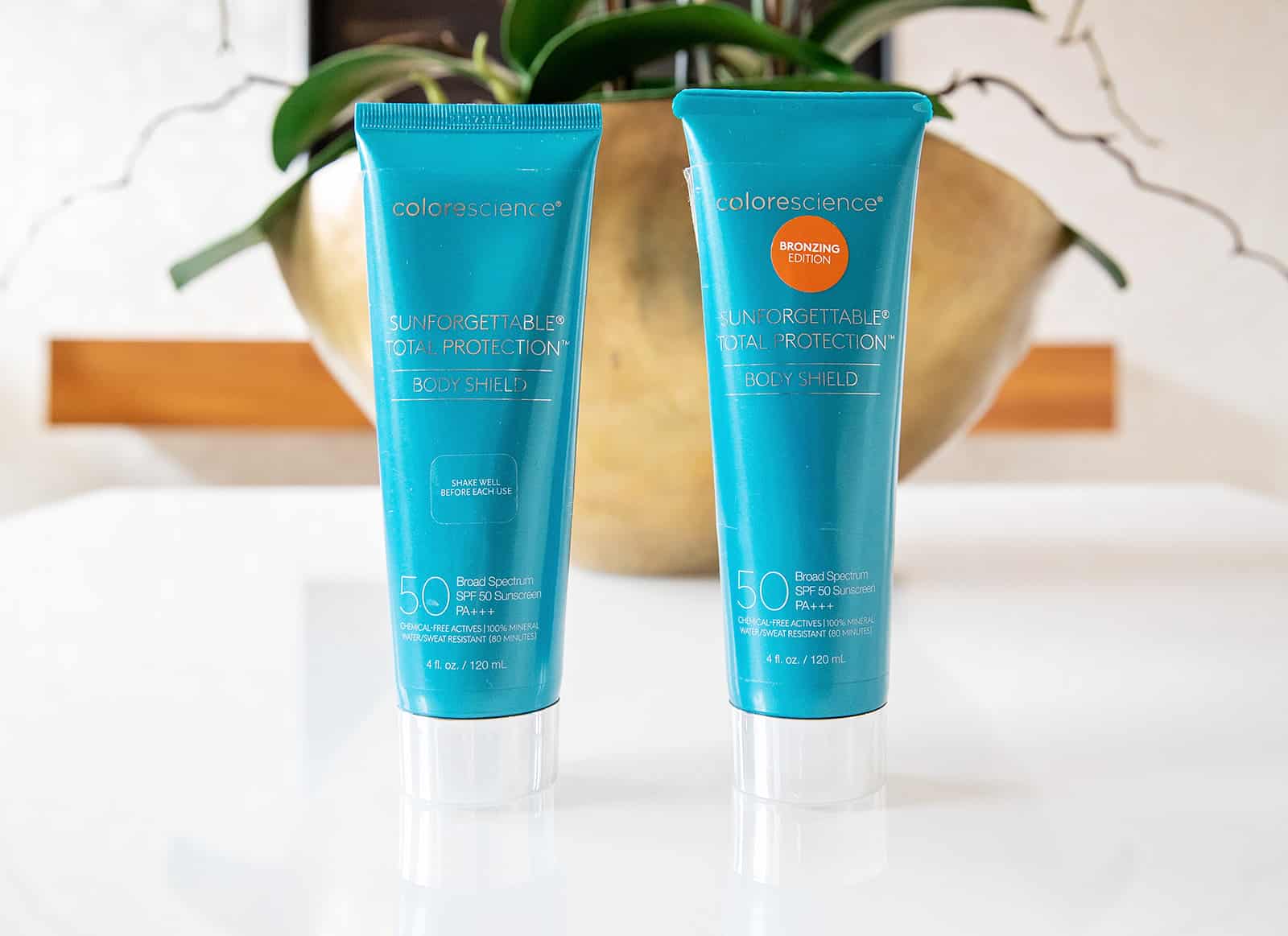 Body Shield SPF 50 is designed with EnviroScreen™ Technology, providing 100% mineral protection from environmental aggressors above and beyond the suns UVA/UVB rays. This multitasking cream also protects against pollution, blue light, and infrared radiation. The Sheer formula blends invisibly into the skin while the Bronze formula offers a uniform and elegant tint to the skin for a safe tan option. Bonus: it is water/sweat resistant up to 80 minutes!
Skinceuticals Physical Matte UV Defense SPF 50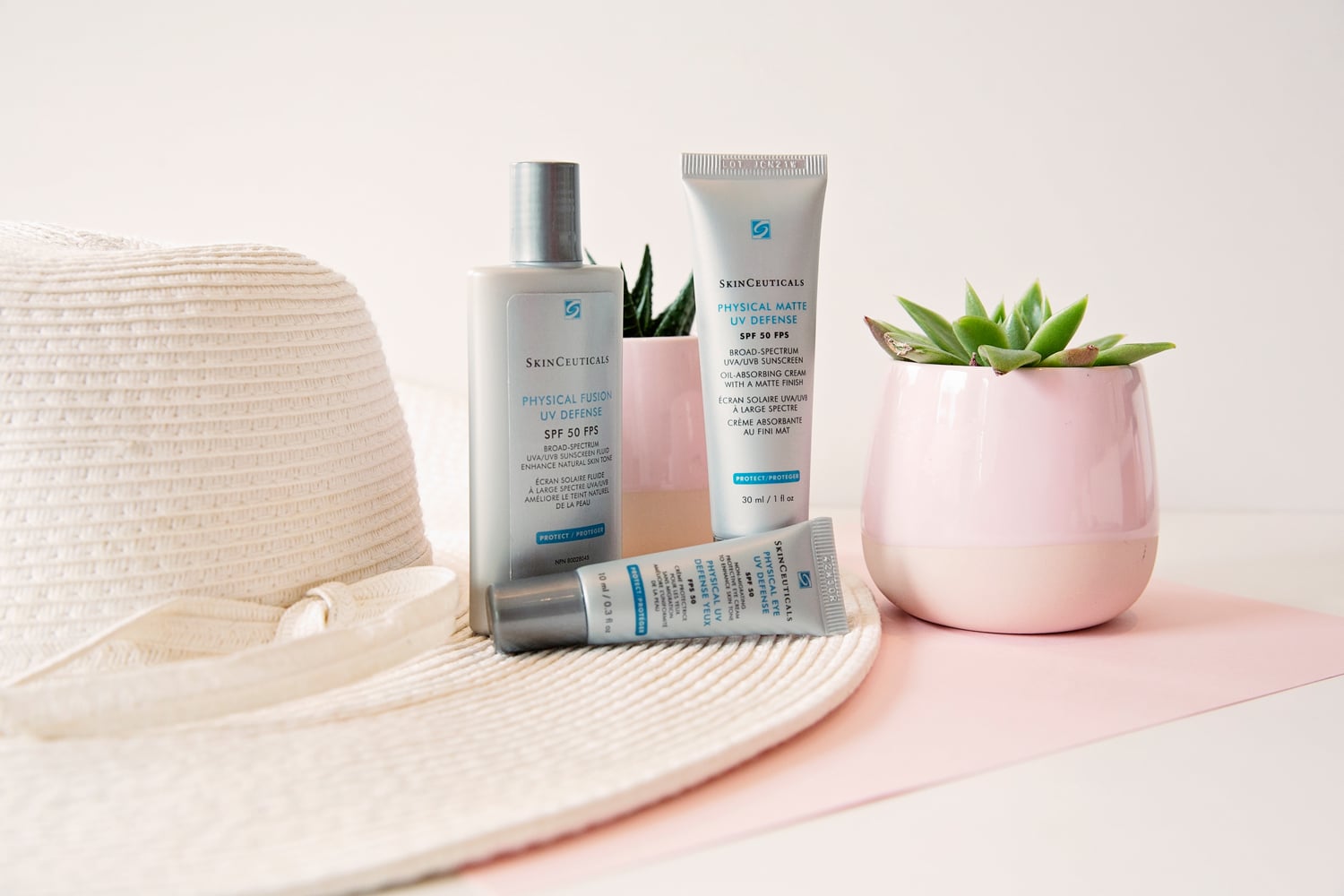 Physical Matte UV Defense SPF 50 gives us the protection we need while maintaing the elegant matte finish we crave even in hot, humid conditions. We love it for it's 100% mineral broad spectrum UVA/UVB protection, ability to smooth skin texture, minimize the appearance of pores and it's non-comedogenic and non-acnegenic formula that is ideal for all skin types, especially oily/combination skin!
We are here to support and empower you to feel your best in your skin. Contact us to book your complimentary consultation to tailor a skincare plan uniquely for you, that is aligned with your goals – and your budget!