We understand that your skin is unique – how you care for it should be too.
That is why when SkinCeuticals launched Custom D.O.S.E in 2019, an in-clinic service that uses data from a skin assessment to formulate a personalized serum on the spot, our Medical Director Dr. McGillivray was thrilled to introduce this service at Project Skin MD.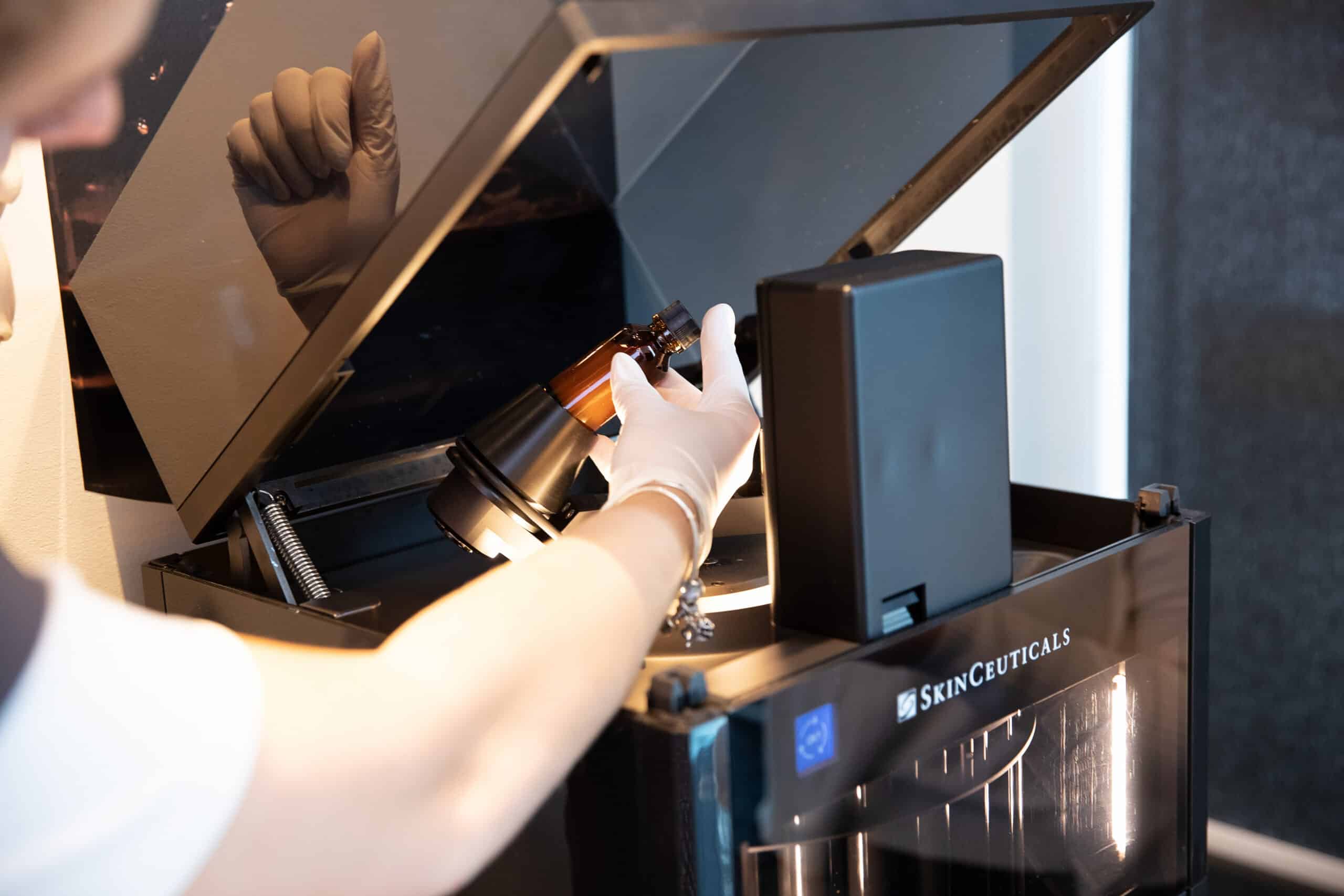 With thousands of potential combinations, your custom D.O.S.E is formulated to treat your unique concerns, including:
Signs of aging such as fine lines, wrinkles and uneven texture
Discolouration due to sun spots, brown patches and acne scars
Skin imperfections and blemishes to improve skin clarity
The device uses hermetically sealed ingredients that we know can be combined practically and therapeutically. There are no superfluous ingredients—everything is there for a reason.
– Dr. William McGillivray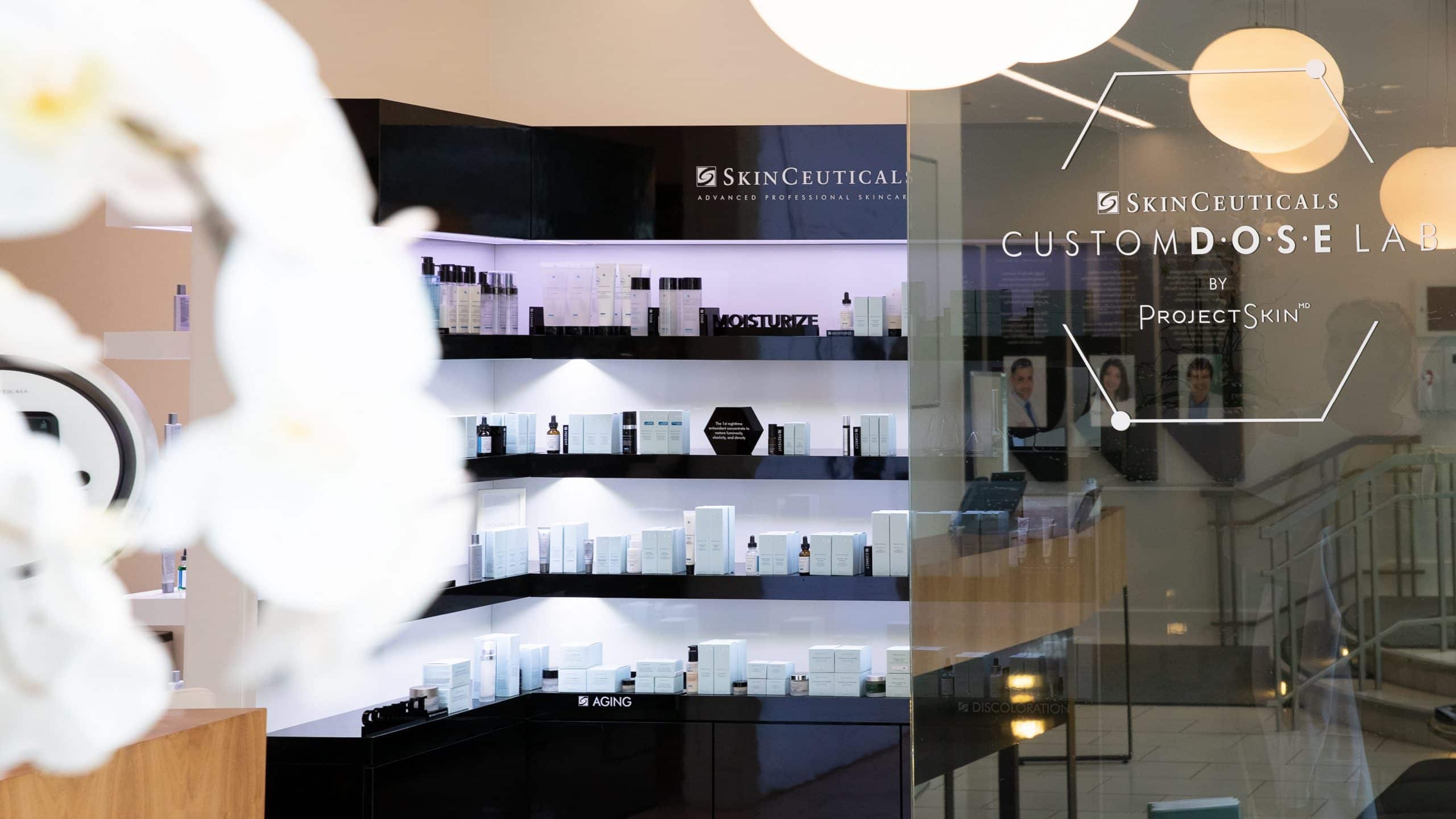 As customized skincare gains popularity, media are turning to trend-setters like Dr. McGillivray for their expertise:
D.O.S.E is like the 'farm-to-table' experience of skincare!
– Dr. William McGillivray
You can read more on Dr. McGillivray's recent feature on the future of skincare in NUVO magazine here.
Ready to create yours? We are here to support and empower you to feel your best in your skin. Contact us to book your complimentary consultation to tailor a treatment plan uniquely for you, that is aligned with your goals – and your budget!