March 11th, 2021 marked the Project Skin MD x SkinCeuticals PR Launch of the NEW SkinCeuticals antioxidant for acne-prone skin: Silymarin CF – now available for purchase in-clinic or from our PS Online Store!
During our PR Event, 17 wonderful women were invited to a virtual breakfast, courtesy of the Lazy Gourmet, for a morning of self-care while learning all about this powerful Vitamin C serum. Dr. McGillivray, Project Skin MD Medical Director, and Chloe Smith, SkinCeuticals Master Educator, shared their knowledge and answered questions about this new product. You can check out our fun Instagram video recap of the event and read on for a summary of the 5 top questions that were discussed: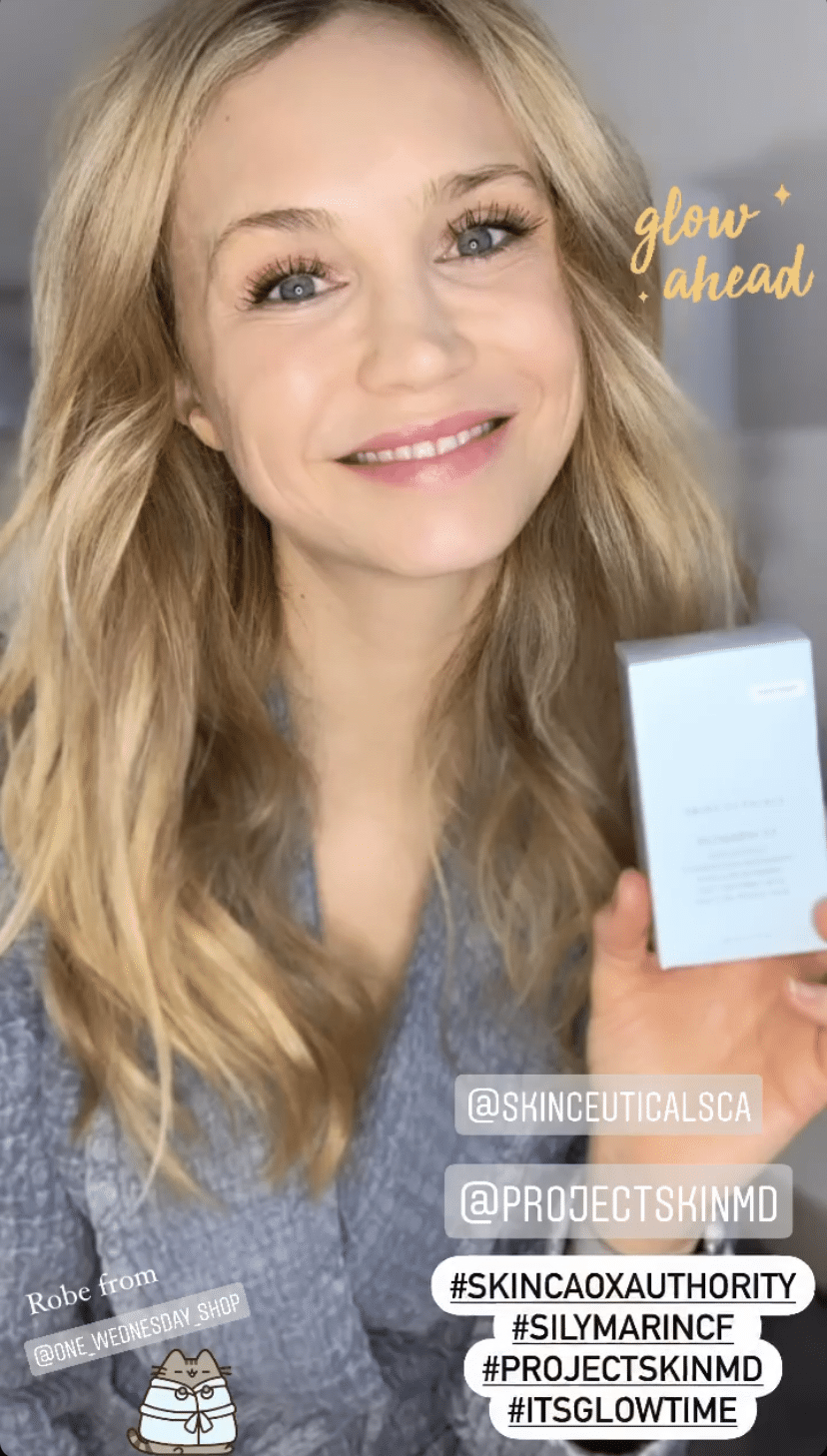 Should I use this treatment as a spot treatment for blemishes?
You can, however, like Chloe Smith explained, to increase compliance it's probably easier to use it everywhere on the face and avoid layering another product. As Silymarin helps to prevent the formation of blemishes in the first place, using it over the whole face is beneficial as a preventative measure. Dr. McGillivray also brought up the fact that this product may offer some beneficial brightening so you might as well use it over the whole face to ensure an even complexion.
I have combination skin with an oily T-Zone, should I use this product?
You can if oil control is your main concern. If you find it too drying, you would want to use the Phloretin CF instead. Chloe Smith added that if you are a product junkie like her – and can afford it – you could also alternate between Silymarin CF and Phloretin CF every other day.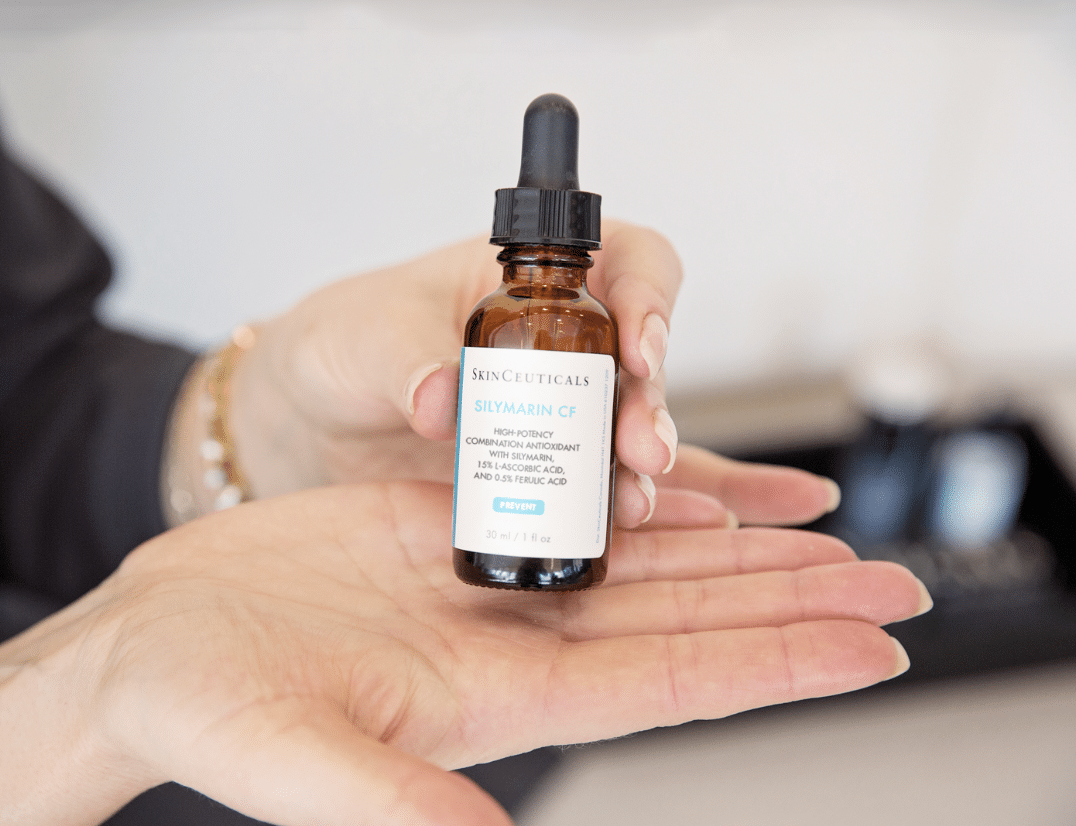 I have sensitive skin but I want to use Vitamin C for all its benefits – what's my best option?
If you consider yourself sensitive, we recommend you start with the Serum 10 which is the gentlest formulation of them all.
Pigmentation is my main issue and I get the odd breakout – should I be using Silymarin CF?
If pigmentation is your main concern, we suggest to stick with Phloretin CF as it will give you the best brightening results.
Can I use this serum if I'm pregnant or breastfeeding?
Given that there is salicylic acid in the product, Dr. McGillivray recommended that it's best to wait after breastfeeding. Clarifying Clay Masque can be used to help keep oil at bay.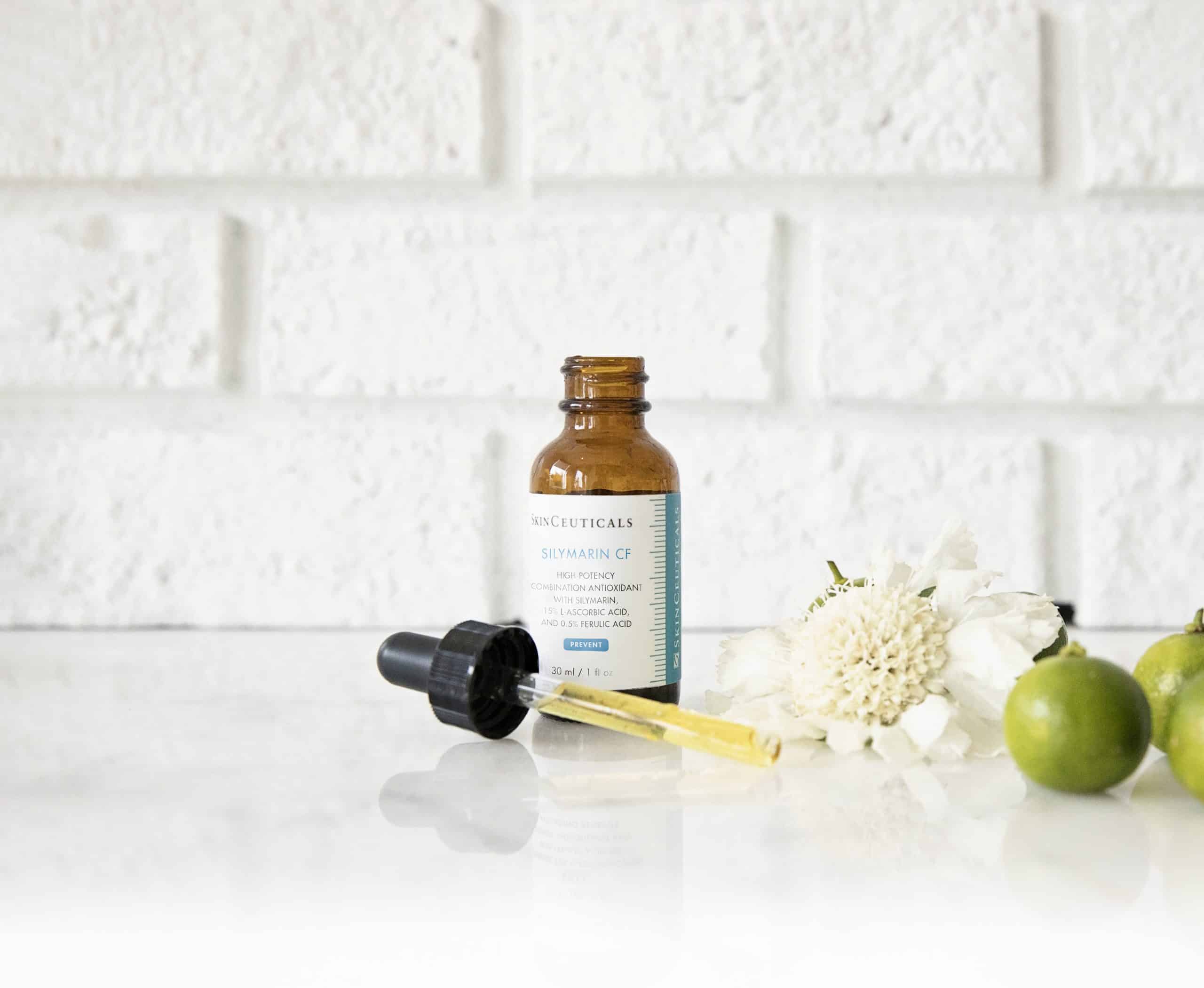 We are excited to offer this breakthrough antioxidant as an option for those with acne-prone and oily complexions.