Retinol is a skincare staple for our team and patients at Project Skin MD. At its essence, retinol keeps the skin healthy and functioning properly, however, it can seem intimidating for new users who do not know how to properly incorporate it into their routine.
We are here to help! From February 1-28, we will be hosting a PS x SkinCeuticals Retinol Challenge, where we invite you to join us in a fun journey to discover your unique retinol routine. We will be sharing tips and tricks along the way.
You can find all the details here, or in our latest episode of IGTV, where Business Director Vanessa Grutman connected with SkinCeuticals Master Educator, Chloe Smith!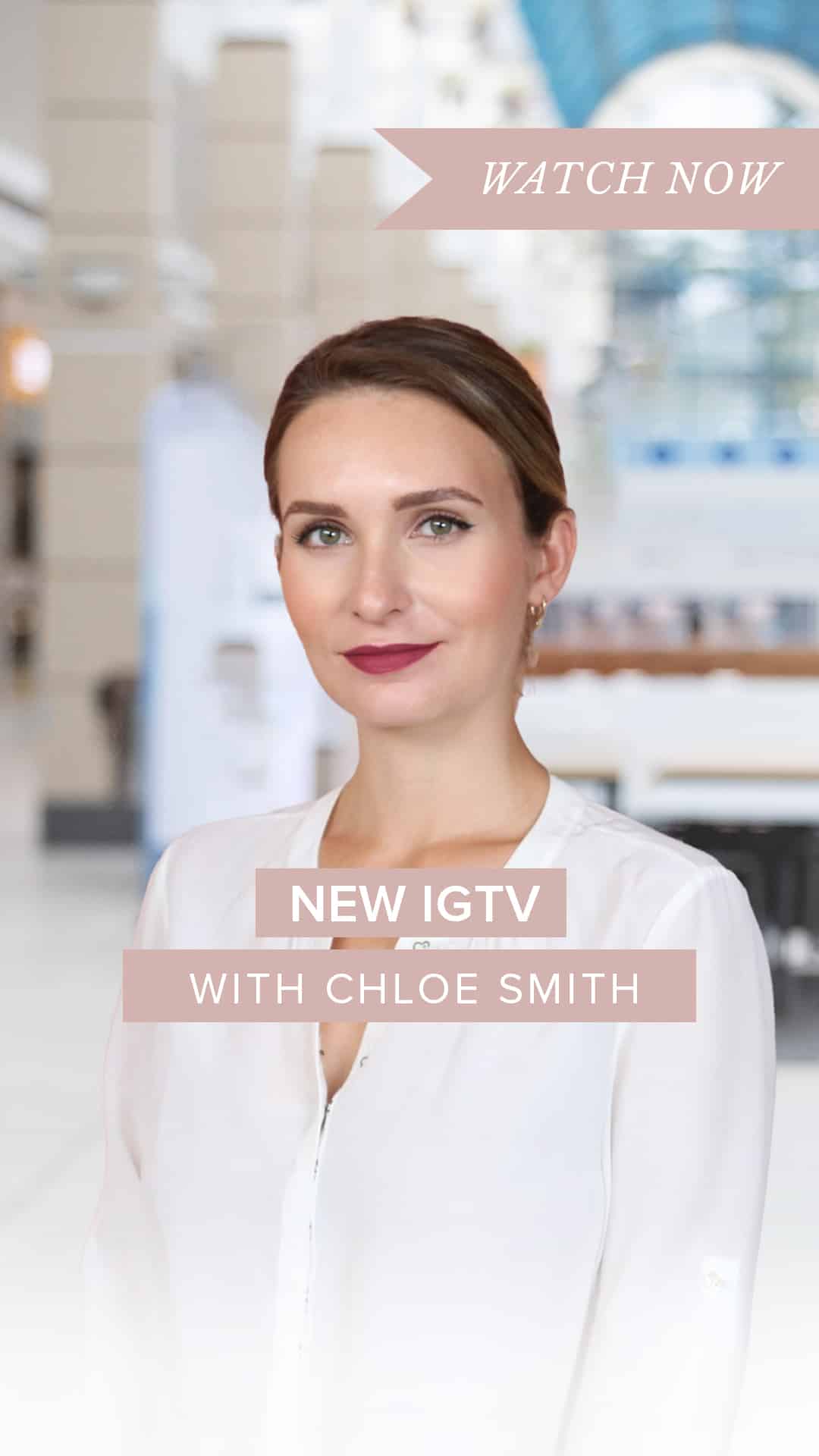 First and foremost, what is retinol?
Retinol has become one of the gold standard active ingredients in the Dermatology Industry, with research on the molecule dating back to the 1920's! Retinol is a form of Vitamin A that the skin can use, and encourages healthy skin production by stimulating fibroblasts, which are the cells responsible for developing firm, healthy skin.
What can retinol do for me and my skin?
We like to refer to retinol as the ultimate glow-booster. In addition to increasing skin radiance, the benefits of retinol are 3-fold: (1) it minimizes the signs of aging by reducing fine lines and firming the skin; (2) it corrects pigmentation and evens skin tone; and (3) it helps to regulate acne blemish formation and clear up existing breakouts.
How should I introduce retinol into my skincare routine?
We recommend you book a consultation with to one of our Skincare Advisors prior to introducing retinol into your routine to determine skin's sensitivity level. Retinol should be used exclusively at night, since the molecule is photounstable, which means it begins to break down when it comes in contact with light. Additionally, although we always recommend applying sun protection each morning, this is particularly important when using retinol, as the molecule increases your skin's photosensitivity. We do not recommend using retinol if you are pregnant or breastfeeding.
We recommend those with very sensitive skin mix retinol with a cream before applying to the face to slow its absorption. Those with mildly sensitive skin can apply retinol with a cream layered on top, and some individuals can tolerate applying retinol on its own for maximum absorption.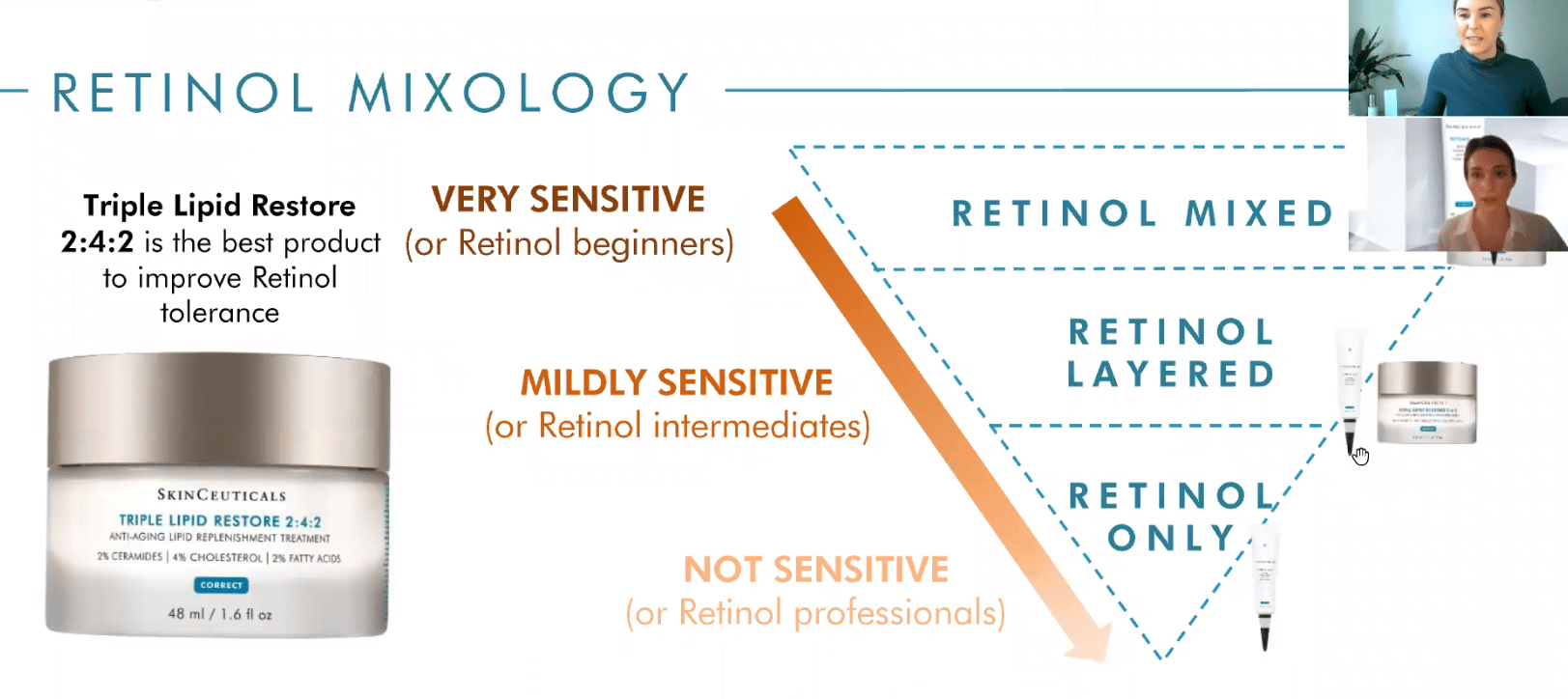 #PSTip: SkinCeuticals Triple Lipid Restore 2:4:2 cream contains lipids that comprise the skin barrier (namely ceramides, cholesterol and fatty acids), making it a perfect choice to soothe the skin and address minor irritation and other normal side-effects when introducing retinol into your routine. We recommend a 2:1 cream-to-retinol ratio – typically a pea-sized application of retinol to a dime-sized dollop of cream.
While SkinCeuticals offers 3 concentrations of Retinol: Retinol 0.3, Retinol 0.5 and Retinol 1.0, we recommend all first-time users start with Retinol 0.3. We do not recommend moving to a higher dosage unless your skin can tolerate daily application of the given dosage without any side effects.
How can I take part in the PS x SkinCeuticals Retinol Challenge?
Our retinol challenge is meant to provide a fun and simple plan to introduce retinol into your skincare routine and reap the benefits! The Number Method is an easy-to-use tool – we will match the number of weekly retinol applications with the week of challenge!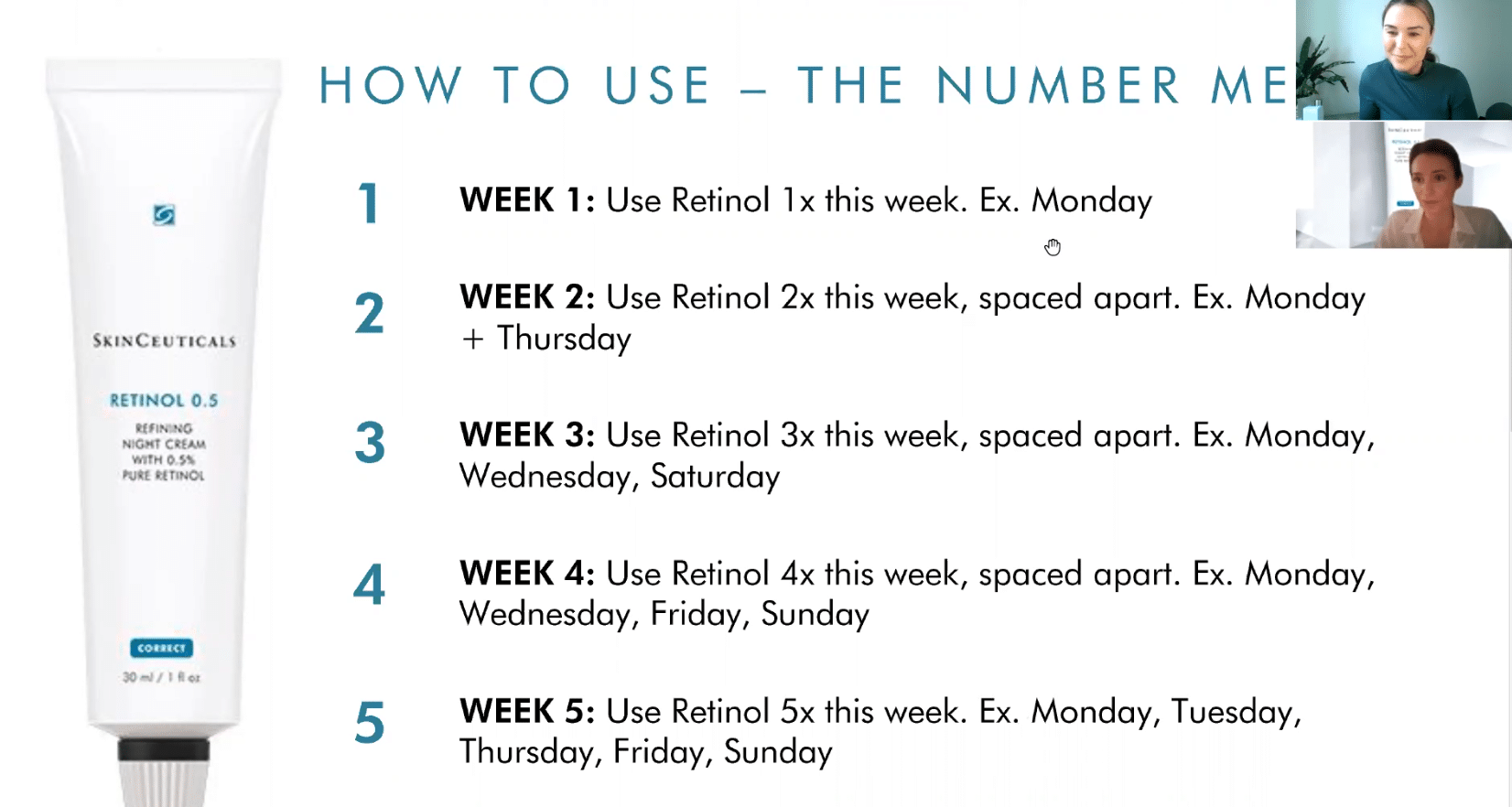 By starting with only one application in the first week, you will be able to better understand your skin's sensitivity levels. Redness, peeling and mild itching are considered to be normal side-effects, and typically appear 2-3 days after retinol application. Pain or burning, during or after application, are signs to back-off, and refrain from further usage until your symptoms fully resolve. Treatment with a mild anti-inflammatory cream may help address your symptoms if you have gone too far – but do not hesitate to contact us, we are in this together and here to help you!
We recommend you only progress from one week to the next if you do not experience any side-effects. Not everyone will move through every phase of the challenge, and there is nothing wrong with that! The goal is to discover what retinol can do for you and your skin, and regardless of where you plateau in the challenge, you will see benefits!
Shop the PS x SkinCeuticals Retinol Challenge here and use code RETINOL for FREE shipping!
#PSTip: For seasoned retinol users, you may wish to start the challenge at the week that matches your current application frequency. Feel free to continue on past Week 5 up to nightly retinol usage if you do not experience any side effects!
For those looking to take the challenge even further, here are a couple more ideas to try:
Give your neck some love with SkinCeuticals Tripeptide-R Neck Repair, which contains retinol at a concentration of 0.2%. Since the skin on the neck is more sensitive than the face, we do not recommend using your face retinol on your neck.
Boost your glow between retinol applications by incorporating SkinCeuticals Glycolic Brightening Renew Overnight, which will further increase radiance and skin exfoliation. Make sure to work up to this, and not to introduce at the same time as your initial retinol introduction to avoid irritation. Additionally, make sure you do not glycolic products on the same nights as retinol products – this will be too harsh on your skin!
We hope you join us in our PS x SkinCeuticals Retinol Challenge this February 1-28! Stay tuned for updates from our team, including @drjanetip, who will be sharing their experiences, tips and tricks along the way. We are on this journey with you – aging gracefully, together!