If you ask us, there is no better place to seek out tips and tricks for all things skin than our amazing team of experts that make up the #PSFamily.
So, without further ado, we are excited to introduce our PS Expert Feature Series and our first resident expert, Gwen De La Costa!
Role: Senior Medical Aesthetician
Location: Project Skin MD Vancouver
In the #PSFamily since: 2014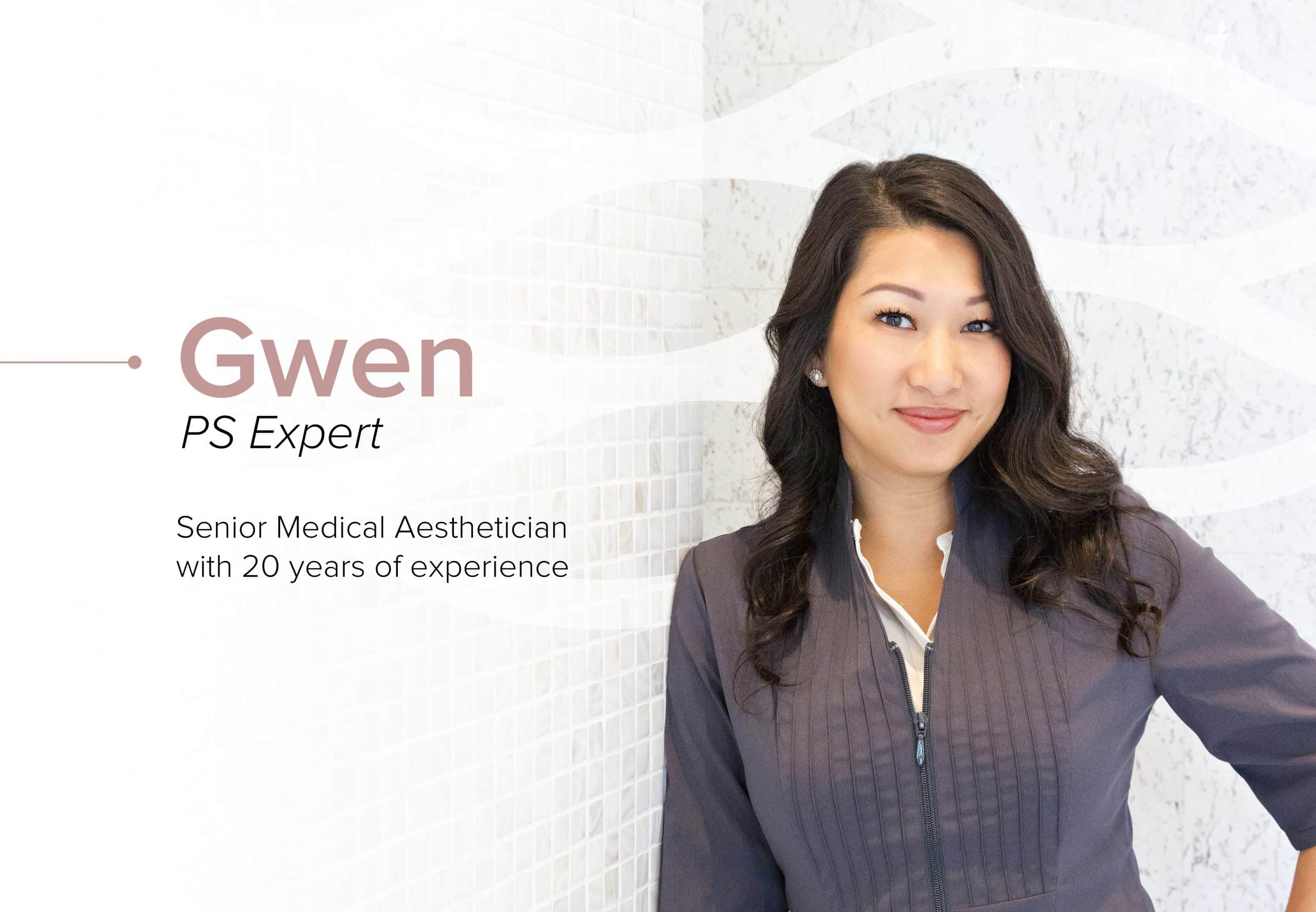 If you have visited our PS Glow Room, it is likely you have had a chance to meet our wise and wonderful Senior Medical Aesthetician, Gwen. With over 20 years experience in Medical Aesthetics, Gwen knows what it takes to give your skin the ultimate glow, with her magic touch that will put your mind at ease in her services.
Even behind a mask, it is hard not to notice Gwen's own radiant skin. What's her secret? We connected with Gwen on the skincare products she comes back to, again and again, to keep her skin looking it's best.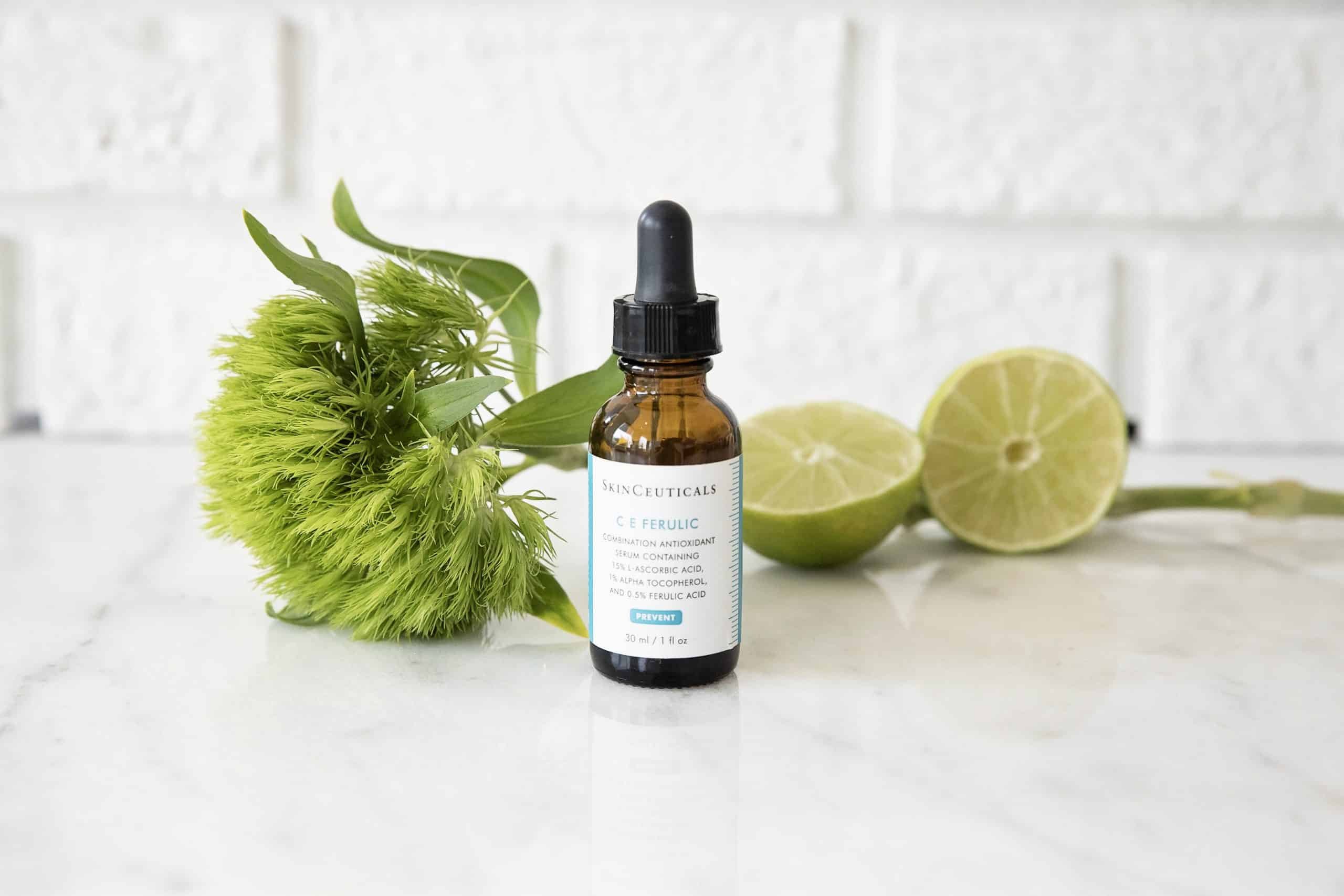 The details:
A powerful, award winning daytime vitamin C serum
Offers visible anti-aging benefits, including the improvement of the appearance of lines and wrinkles and loss of firmness
Brightens skin's complexion, corrects dullness and evens skin tone
Enhances environmental protection against environmental damage and premature signs of aging caused by free radicals from UVA/UVB, infrared radiation (IRA), and ozone pollution (O3)
"I've been using this for about 8 years daily and I honestly know that this is what is keeping me looking young. The glow from this product cannot be beat. I often have clients say that they have tried to switch to other brands but always come back to this because they can really tell the difference in how bright the skin is."
The details:
A first-to-market acid blend which is a targeted, oil-free approach for aging skin prone to breakouts
Improves the appearance of blotchiness, blemishes, fine lines, wrinkles and uneven skin tone
Diminishes visible signs of aging
Decongests clogged pores and reduces the formation of acne and excess sebum production
"I use this once a week all over to help balance my oil production. I do have other products that I alternate with for exfoliation but I find that this really keeps any breakouts away. The mixture of BHA and AHA plus the addition on dioic acid works amazing as a spot treatment as needed for acne. I do have to wear a mask for over 8 hours most days and I really think that this is helping keep my skin clear from the "maskne"."
The details:
Volumizing lip serum clinically proven to visibly plump the lip contour and diminish the appearance of vertical lines
Restores lost moisture and restructures the lip surface for maximum fullness and shine
Formulated to provide an instant plumping effect with cumulative results in as little as 30 days
"This product gives you that healthy hydrating shine without the stickiness. I find that it also brings out the natural pinkness of your lips. I'm not showing off my lips at all these days but I find that this has helped my lips look less dry and crepey under the mask."
The details:
UV Protective Foundation that nourishes the skin and evens complexion
Improves the appearance of skin tone with multi-vitamin complex, peptides, ceramides and milk lipids
Delivers non-chemical UVA/UVB sunscreen and environmental protection with zinc oxide and titanium dioxide
Hydrating whipped formula that feels like bare skin at its best
"I cannot leave the house without applying this on my skin. I usually mix a bit of this with my SkinCeuticals Physical Fusion SPF 50. It creates the perfectly even and sheer coverage that I need without feeling heavy."
You can check out Gwen's complete product recommendation on our PS Online Store.
Elevate your GLOW with a treatment by Gwen – Contact us to book yours today!