Beauty Booster Treatments have become widely popular – and with good reason! This treatment, which restores hydration, elasticity and radiance to the skin, can help with skin woes ranging from lightening acne scarring to smoothing fine lines on the face and neck, and so much in between.
In our latest episode of IGTV, Business Director Vanessa Grutman hosted a virtual Q&A with Dr. Jacky Lo, our resident Beauty Booster expert and Cosmetic Physician at Project Skin MD Richmond, to shed some light onto this buzzworthy treatment.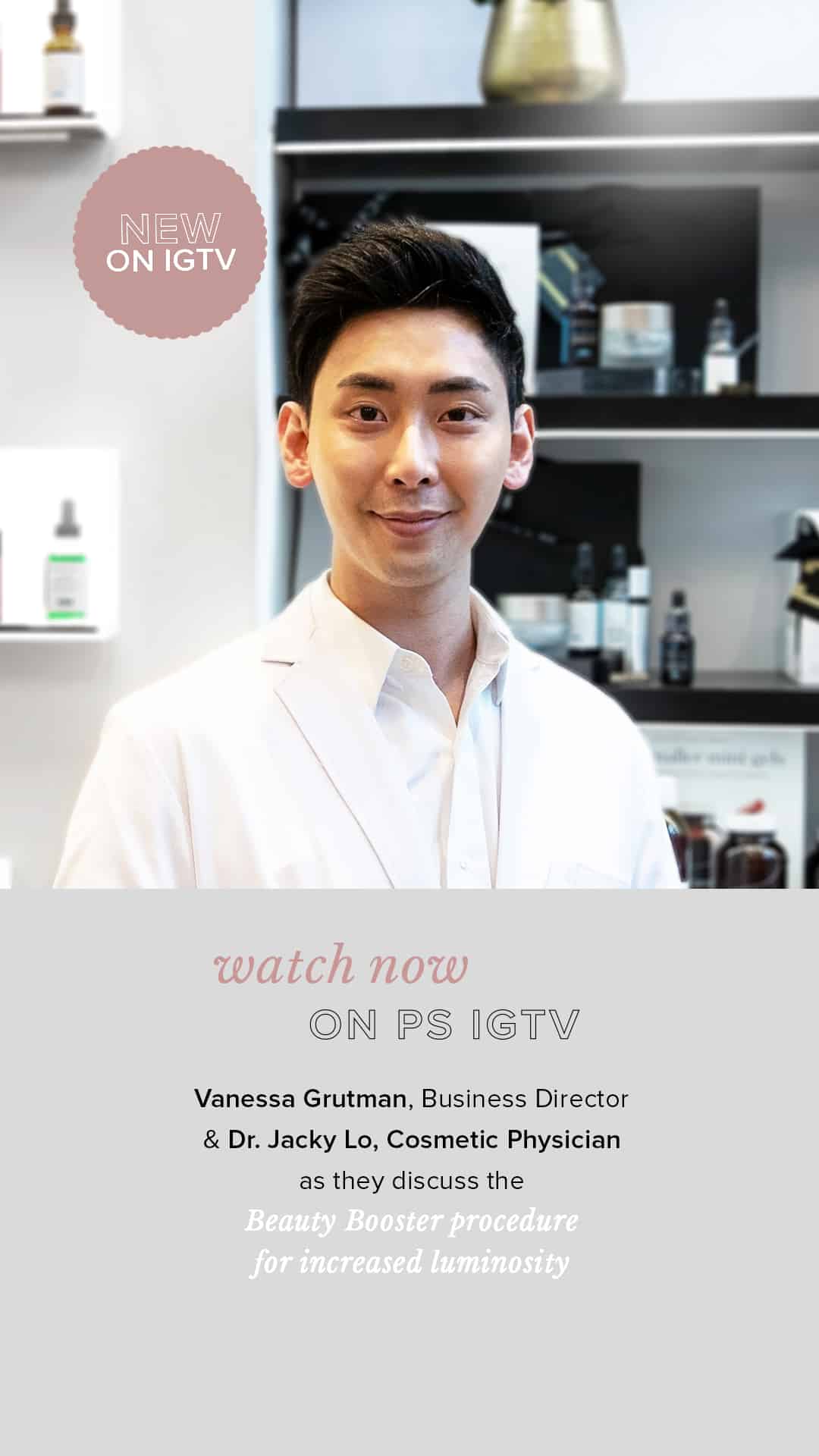 So really, what is a Beauty Booster Treatment?
Beauty Boosters are an injectable treatment designed to improve skin quality, texture and radiance. Unlike other Dermal Fillers, Beauty Booster Injections are not meant to change the shape of your face or build volume. Beauty Boosters are made up of a product called Redensity I which contains Hyaluronic Acid (HA) – a humectant that is naturally occurring in our skin – as well as a selection of vitamins, minerals and antioxidants to nourish the skin. Redensity I is a non-crosslinked HA, which is why it does not build volume but disperses in the skin, providing diffuse hydration and boosting radiance. Most other Dermal Fillers are made up of crosslinked HA, which is more robust and why they can be used to create structure and restore volume in the treated areas. Beauty Boosters can be thought of as an "injectable moisturizer" as Dr. Lo explained, to enhance the results of other treatments, and your skincare regimen.
What does a Beauty Booster treatment look like?
Beauty Booster Injections can be carried out in 2 ways: using an Injectable device (i.e. the Beauty Booster 'Gun') or by-hand by your injector. Dr. Lo typically prefers to use the injectable device in his treatments, which offers a uniform distribution and precise depth of the injection points where the product is administered into the skin.
Dr. Lo recommends applying a topical numbing in-clinic 30 minutes prior to the treatment to minimize discomfort. The treatment consists of multiple injections over the face, sometimes compared to mesotherapy or if you were to have microneedling with an injectable product. The process takes approximately 15-30 minutes, depending on the treated areas.
Some patients may experience minor bleeding or grid marks at the injection sites after treatment, which typically dissipates within a matter of hours. Occasionally, there may be swelling or bruising after treatment, which should dissipate within a few days.
How many treatments will I need?
Dr. Lo typically recommends a series of 3 treatments, spaced one month apart. Undergoing a series of treatments also helps to build collagen within the skin. After completing the series, a maintenance treatment every 6 months can help maintain the results.
Who can benefit from this treatment?
Beauty Boosters are widely popular with for patients who are not ready to try Dermal Fillers but want to build luminosity and hydration within the skin. It is a great treatment to try before a special event, as Beauty Boosters create a youthful glow to the skin.
This treatment is also a great option to smooth fine lines on the face and neck by hydrating the skin, as well as to even out the completion and reduce the appearance of acne scarring.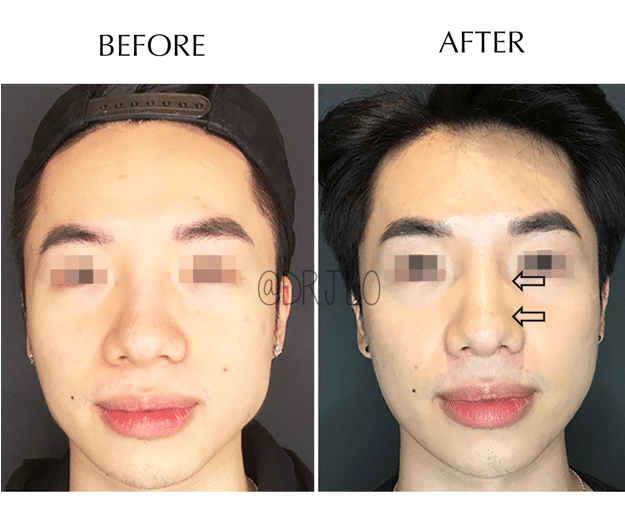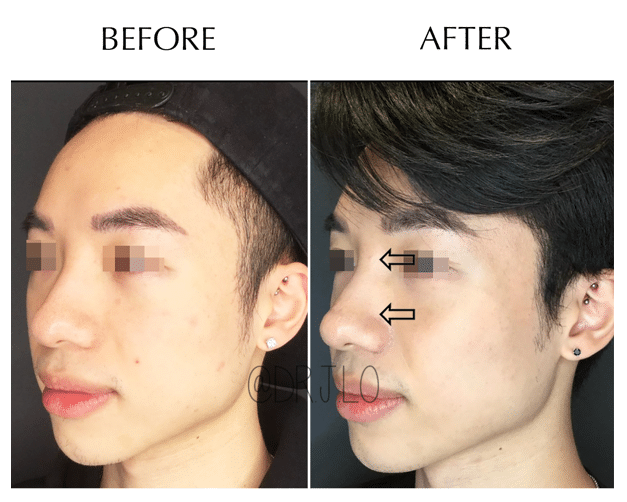 The above Before and After photos from a patient of Dr. Lo shows increase in luminosity and fading of acne scarring after one Beauty Booster treatment. This patient also received a Dermal Filler treatment on the bridge of the nose.

The above Before and After photos were provided by the supplier and not a Project Skin MD Result
Are Beauty Boosters the right choice for me?
We recommend booking in for a consultation to determine if Beauty Boosters is the right treatment for you. Other similar treatments (like Juvederm Volite, for example) may be a better option based on your skin concerns and availability for treatment (treatment series vs. a single treatment).
Beauty Booster Treatments start at $750 for a single session, or $1995 for a package of 3 treatments. Book your consultation – available virtually or in person – to design your treatment plan today!