At PS, we're true skincare junkies
.
We study it, celebrate it, and work hard to stay ahead of every innovation and trend. We're passionate about taking your skin beyond what you dream it could be.
That's why we're excited about Colorescience!
It's rare that a product line intrigues and inspires us this much. Well researched, effective skincare can make a real difference. Read on to find out why Colorescience meets and exceeds our lofty skincare standards.
• It's innovative!
At Project Skin MD we prioritize innovation and love being ahead of new developments and skincare research, right as it surfaces. Colorescience invests in research and innovation, which helps set their products apart from the competition. Clinically tested, potent ingredients that hold up to the test!
• Protection is a priority.
Beyond feeling great, Colorescience products combine EnviroScreen® Technology with UVA/UVB Broad Spectrum protection to protect skin from harmful rays, environmental factors, free radicals, and other potential damage. Great water resistance and staying power too!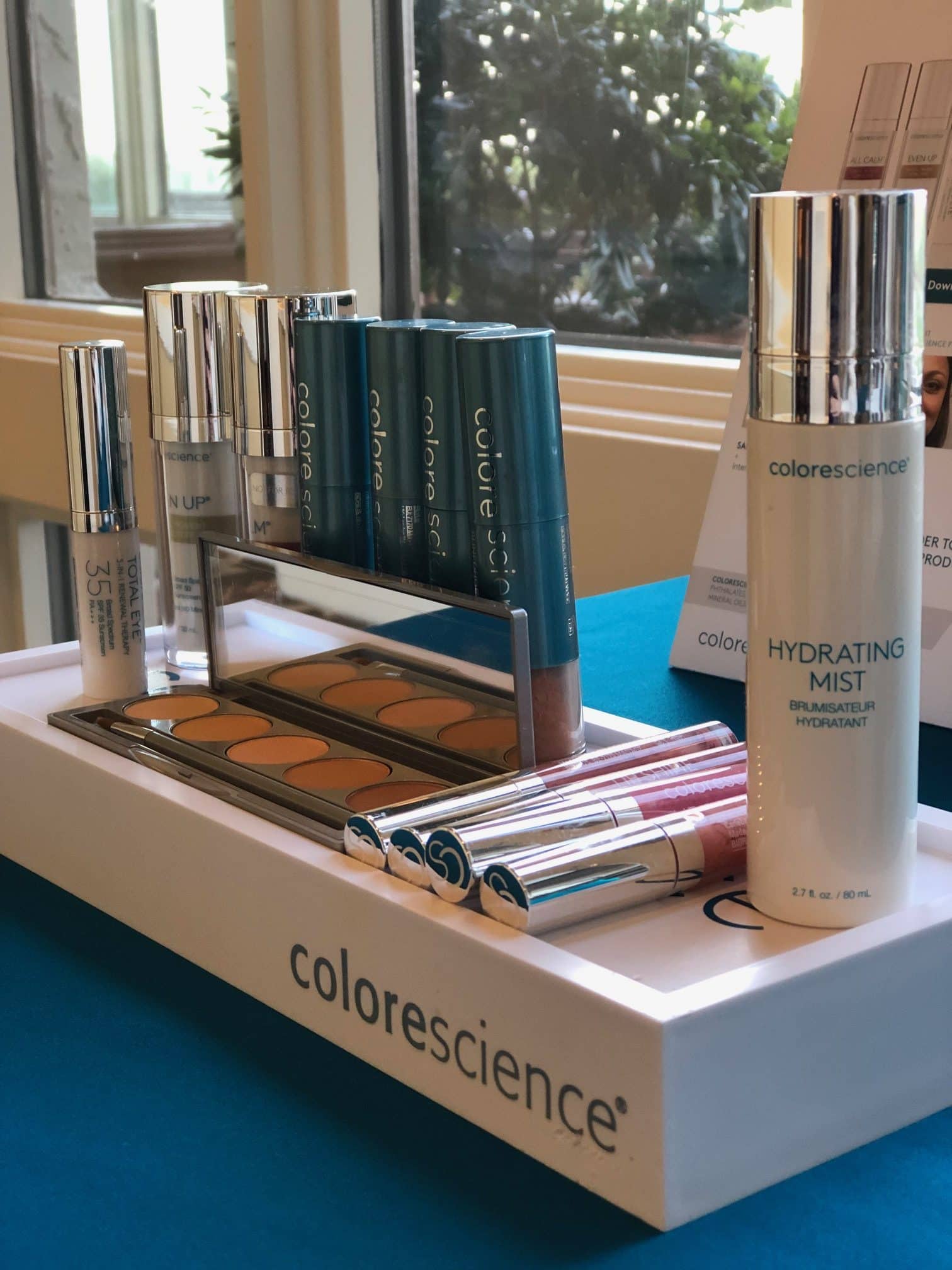 • Clean Ingredients.
Mineral-based products create a shield to protect your skin from sunlight and free radicals without forcing your dermis to drink in chemicals with the potential for long-term harm. We can rest easy knowing that Colorescience creators use 100% pure mineral, botanicals, and antioxidants in their products.
• These products multitask.
Get yourself a product that does it all. We were smitten with Colorescience products from the first moment we tried one of their popular Sunforgettable brush-on sunscreens. Our patients are often thrilled to realize that the same sunscreen that brushes on easily over makeup is also effective enough to use on their kids at the beach! Just chase them down, brush on, and they're free to carry on building that sandcastle. Another bonus many people don't know: the bristles are antimicrobial to help protect the brush and maintain its freshness.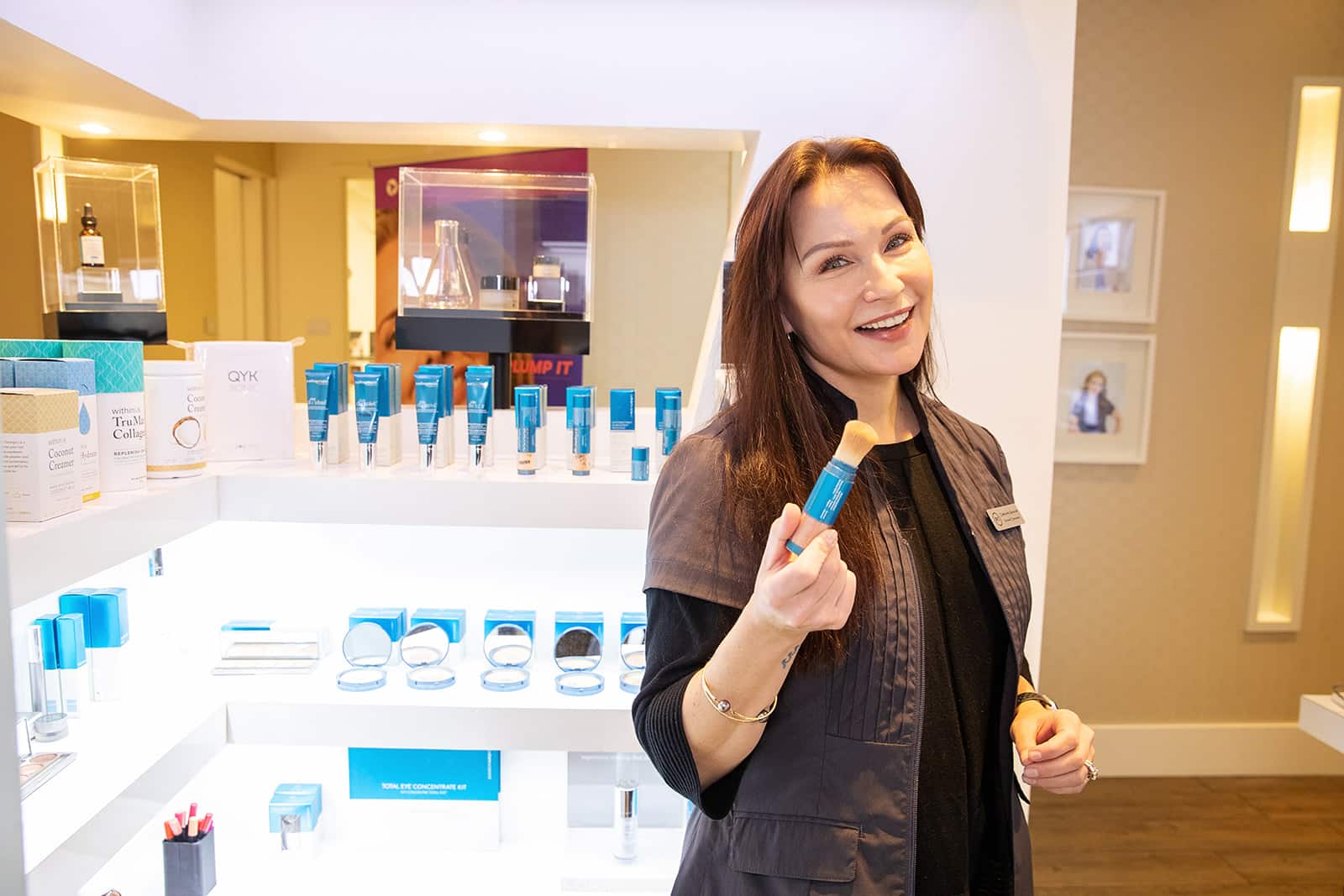 We often hear the question, "How do I know I've applied enough powder from my Sunforgettables brush?" Colorescience's VP of Research & Development, Patricia Boland, weighed in for us:
"It can be tricky sometimes! All Sunforgettable shades are designed to perfectly match everyone's skin tone. Our shades are very forgiving which is great, but the flip side is that because they match so well, people aren't sure if they have enough coverage. I can give you a couple tips: I always reload the brush every time I use it. Turn it upside down with the cap on and give it 3-5 good shakes in the palm of your hand (remember, the brush is solely gravity fed). Once the powder is loaded into the brush I usually apply several passes around my face and more on areas of concern (hello melasma!). You'll know you have enough when you see a mattifying effect and your skin tone looks more even. I also recommend running your finger against the bristles of the brush: seeing that plume of powder coming out confirms that product is being applied on your skin."
Wondering where to start with Colorescience?
Patricia let us in on some of her personal favourite products – you can shop all her picks and more on our online store.
"Total Eye answered all my eye needs, so I look forward to applying it in the morning as much as I look forward to my cup of coffee! The Mineral Corrector Palette goes everywhere with me. Since having my kids, I have melasma and have more recently developed rosacea – so my skin changes all the time, even throughout the day. I call it my "confidence in a palette", as I can touch up my redness or darkness in no time during the day. Obviously, Even Up and All Calm are also superstars for me!"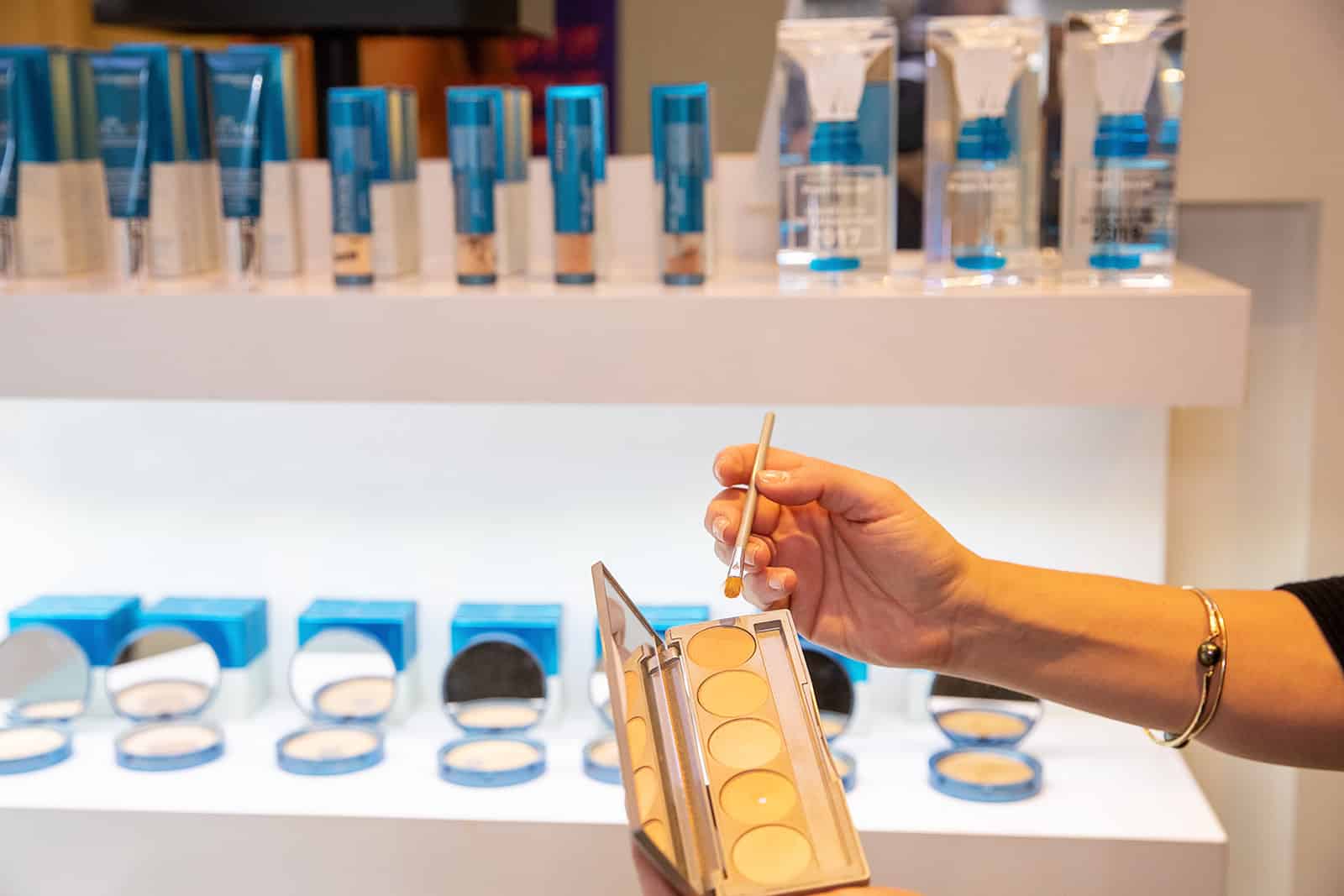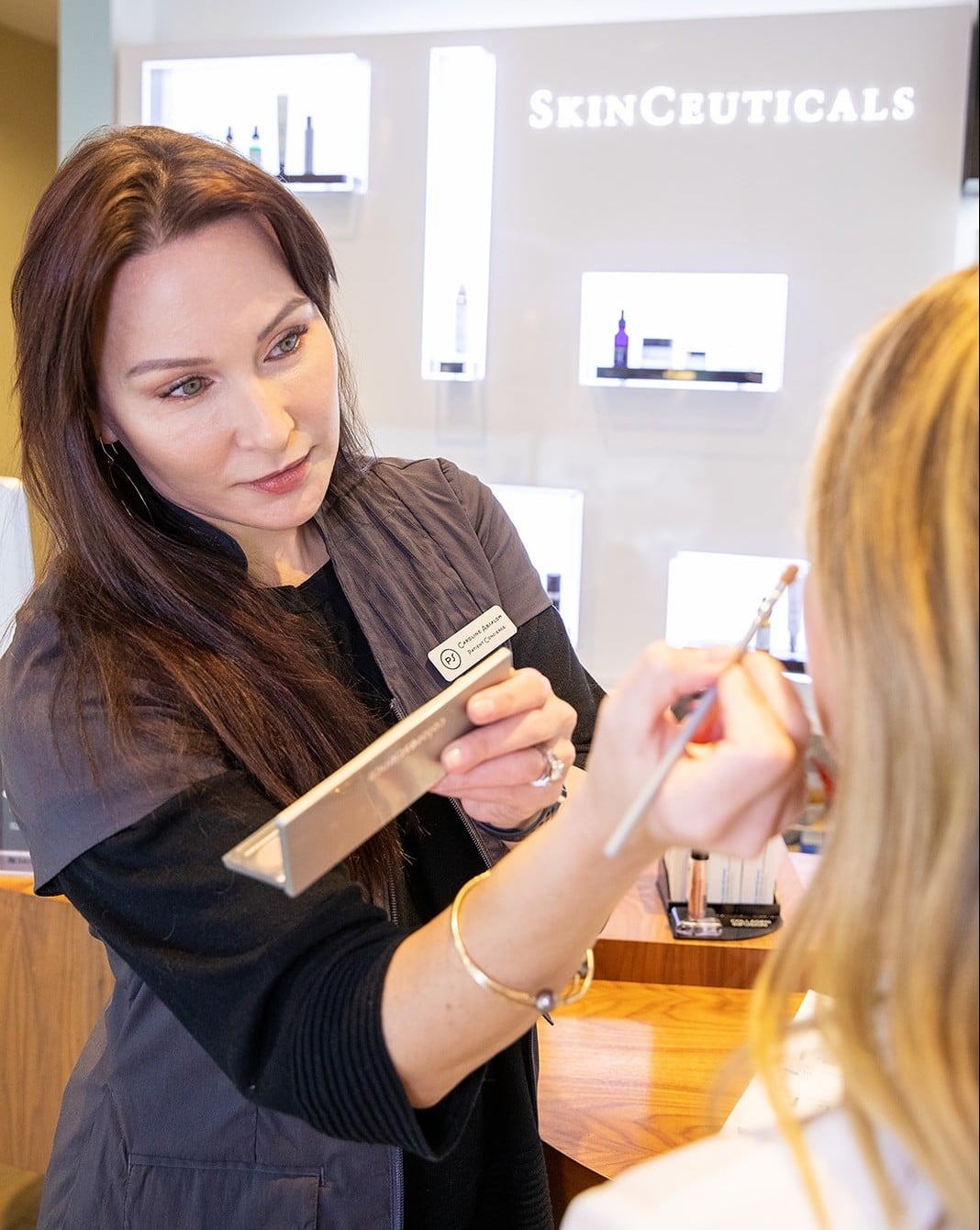 Above: Skincare Advisor Caroline touches up a patient's skin with the Mineral Corrector Palette.
Book a skincare consultation today! We'd love to help you create a skincare plan for better skin, every day.