We love the PicoWay® laser for its ability to treat a broader range of skin types and address a wide variety of skin concerns. With less treatments and minimal downtime, it is the perfect choice for our busy-bees looking to get their glow on!
In our latest episode of IGTV, Business Director Vanessa Grutman connected with our Cosmetic Physician Dr. Janet Ip, to discuss what makes PicoWay special and why it is one of her go-to treatments for patients.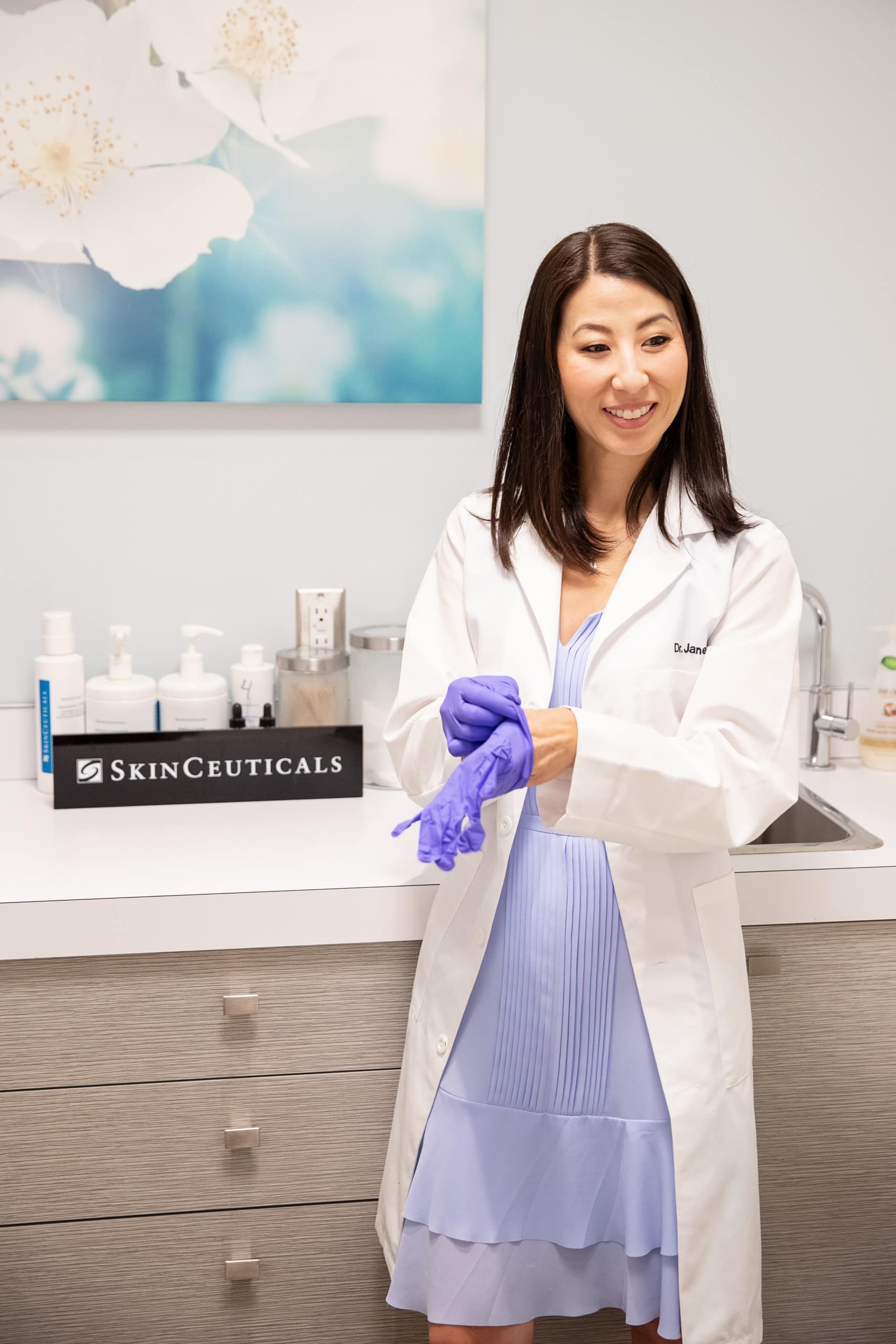 What is PicoWay?
PicoWay is a picosecond laser that treats benign pigmented lesions (dark spots), acne scars, wrinkles, and improves skin quality. It offers a safer option for higher Fitzpatrick skin types (darker skin types), requires less treatments and provides results with minimal discomfort and downtime.

Before and After 2 Treatments. Photo courtesy of Lee Sung Ju M.D. for Syneron Candela.

Before and After 2 Treatments. Photo courtesy of Lee Sung Ju M.D. for Syneron Candela.
How does it work?
A PicoWay treatment use the shortest laser pulses available, entering and exiting the skin in a picosecond – i.e. one trillionth of a second – which leads to a "photoacoustic" rather than a "photothermal" effect. The speed of delivery avoids heating the skin, which limits side effects, minimizes discomfort and results in little to no downtime after treatment.
The ultra-short laser pulses surpass the outer layer of the skin to break up pigment beneath the surface or stimulate collagen and elastin in the dermis depending on the treatment plan.
What does it treat?
PicoWay uses different handpieces and laser wavelengths to address sun damage, freckles, acne scars, wrinkles, and skin texture. The Zoom handpiece is designed to target dark spots and pigment (it is also used for tattoo removal). The Resolve handpiece treats acne scars, wrinkles and boosts collagen production.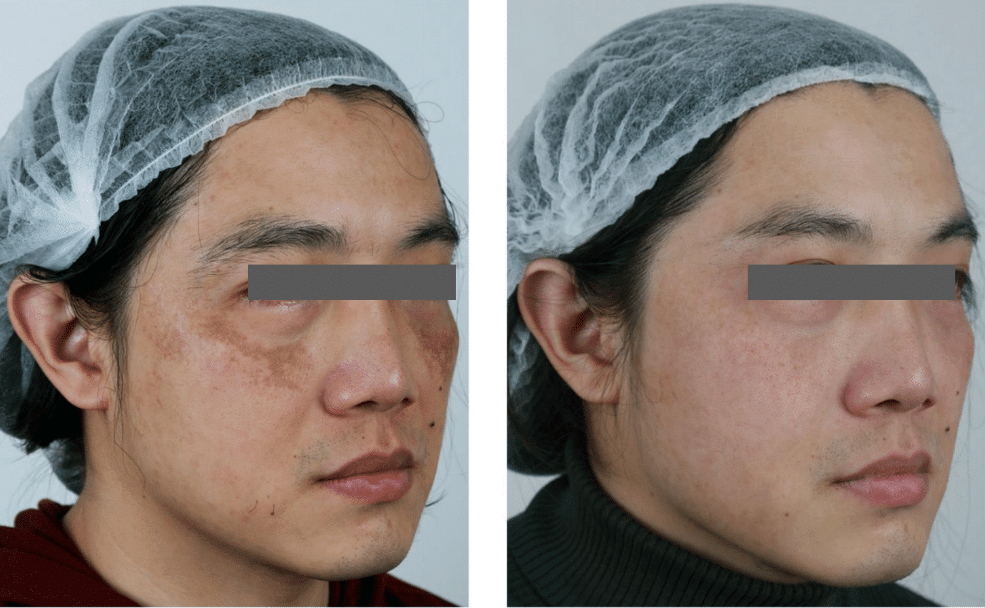 Before and After 3 Treatments. Photo courtesy of Dr. Carl Cheng for Syneron Candela.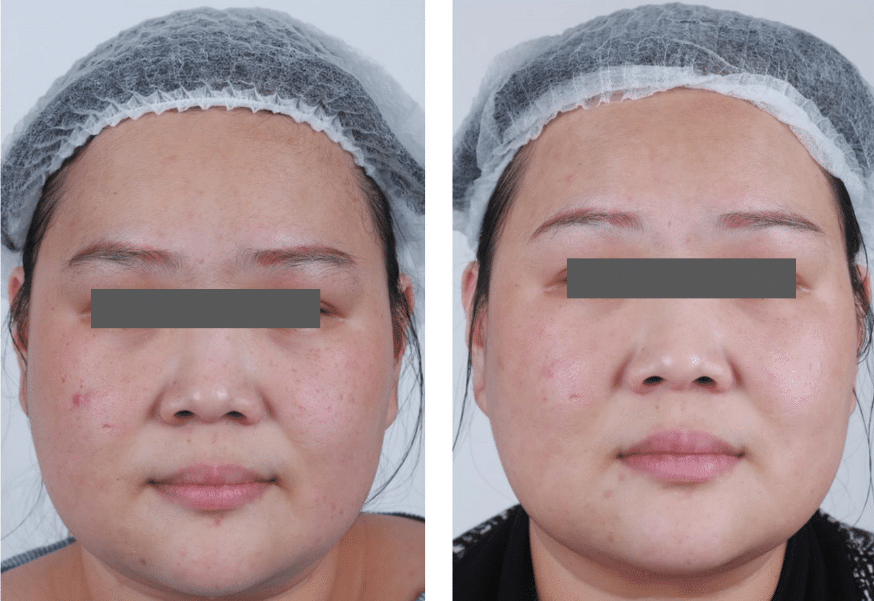 Before and After 3 Treatments. Photo courtesy of Dr. Carl Cheng for Syneron Candela.
Who should receive treatment with PicoWay?
Since there is minimal heat delivered to the skin during treatment, PicoWay offers a safer laser alternative for darker skin types and is a favourite amongst our Asian patients, who naturally have a higher Fitzpatrick skin classification. It can also be used to treat patients with melasma, who are more likely to experience post-inflammatory hyperpigmentation. Dr. Ip uses milder settings in all her patients' first treatment, to monitor the skin reaction.
Does it hurt? What does the recovery look like?
Discomfort is minimal and most individuals do not require numbing prior to treatment. You may experience minor redness for 1-2 days after treatment, or initial darkening of pigmented lesions that subsequently flake off. Many patients do not require any downtime after treatment.
How many treatments will I need?
Often, only 2-3 treatments are required for optimal results, spaced 4-6 weeks apart. We recommend you book a complimentary consultation with one of our PS Consultants, available virtually or in person, to determine a treatment plan that is right for you. A Physician Consultation with Dr. Janet Ip is also available for $200, redeemable towards any service booked with Dr. Ip for $350 or more.
PicoWay treatment by physician is available starting at $995. Package discounts for series of 3 or 6 treatments are also available.
Contact us to learn more today!
For more on Dr. Ip, before & after results and patient journeys, visit her on Instagram: @drjanetip.