These tried-and-true treatment combinations can be performed back-to-back for a multifaceted approach to address your most common skin woes.
For Skin Aging: Ultherapy® and Thermage® Eyes
To prevent and correct the signs of skin aging, there is no better combination than Ultherapy® and Thermage® Eyes. While Ultherapy® tightens and lifts to correct skin laxity on the face, neck and chest, Thermage® Eyes can be performed directly on the delicate eye area to firm skin and reduce fine lines. Both treatments stimulate the production of collagen beneath the skin surface, resulting in a more youthful and refreshed appearance that improves over 3-6 months following a single treatment.
Skincare to boost your results: Add SkinCeuticals® C E Ferulic, Triple Lipid Restore 2:4:2 and Retinol into your routine to enhance your treatment results, prevent and correct signs of skin aging.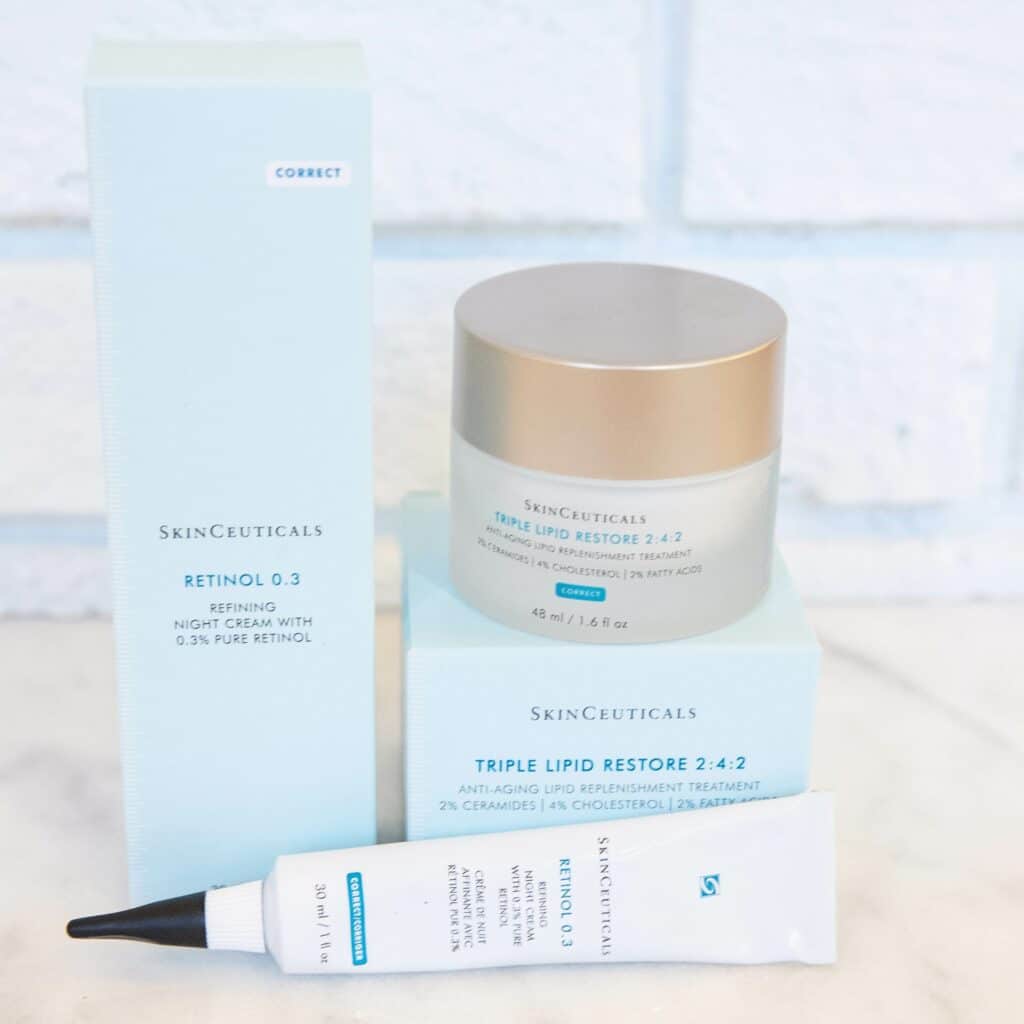 For Discolouration & Pigmentation: Clear + Brilliant® and Microneedling
Clear + Brilliant® uses laser energy to lift pigmentation and even out skin tone while remaining gentle enough to perform directly before microneedling. Without the use of heat, microneedling promotes wound healing to rejuvenate the skin and minimize discoloration from scars, among other benefits.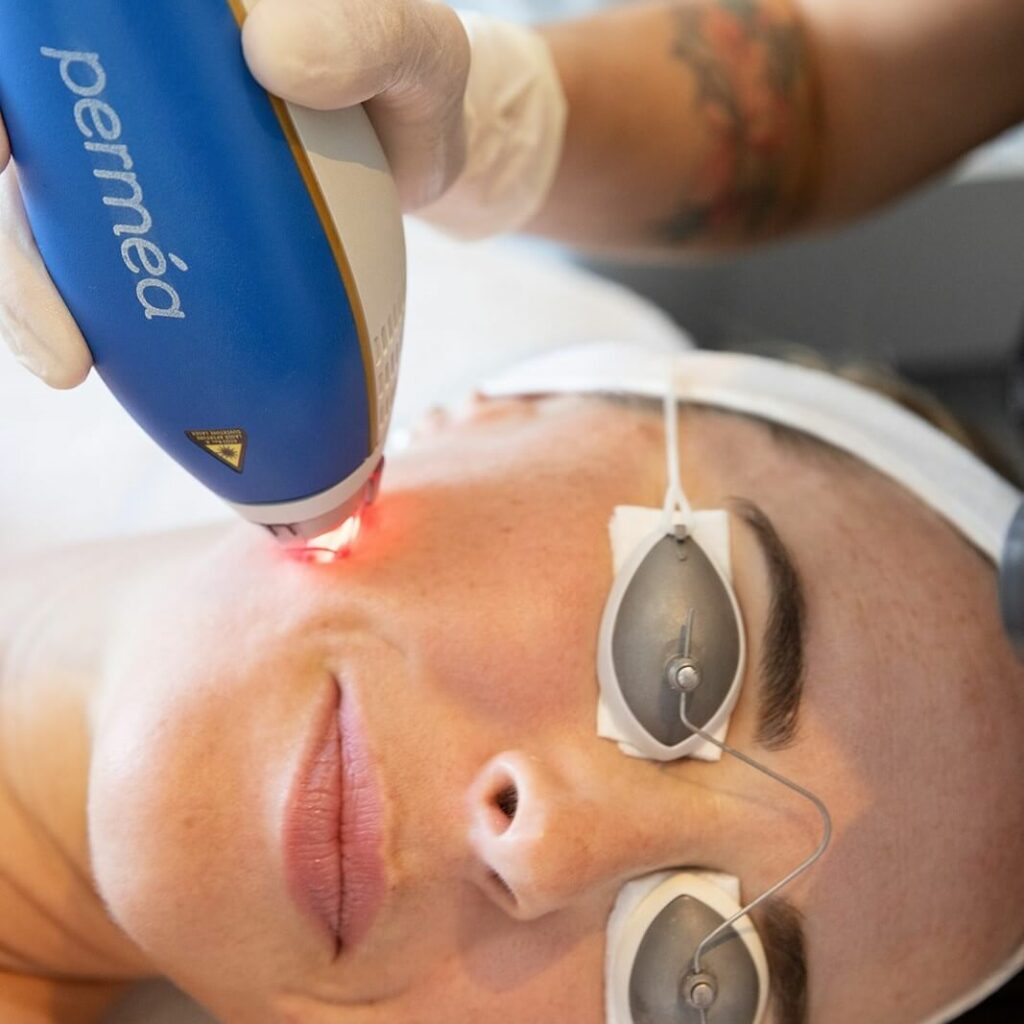 Skincare to boost your results: Add SkinCeuticals® Phloretin CF, Discoloration Defense and Colorescience Even Up® Pigmentation & Skin Spot Corrector SPF 50 into your routine for the ultimate even complexion!
For Sensitive & Reactive Skin: Customized Glow Facial and MAX+ LED
Within the walls of the PS Glow Room, our Customized Glow Facial is tailored to your skin need at every step. The SkinCeuticals® cleansers, exfoliants and masques used during your treatment are personalized to your skin's unique needs, using professional-grade products for optimal results. Acting much like a multivitamin for the skin, our MAX+ LED protocol for sensitive skin will nourish and restore balance to compromised skin.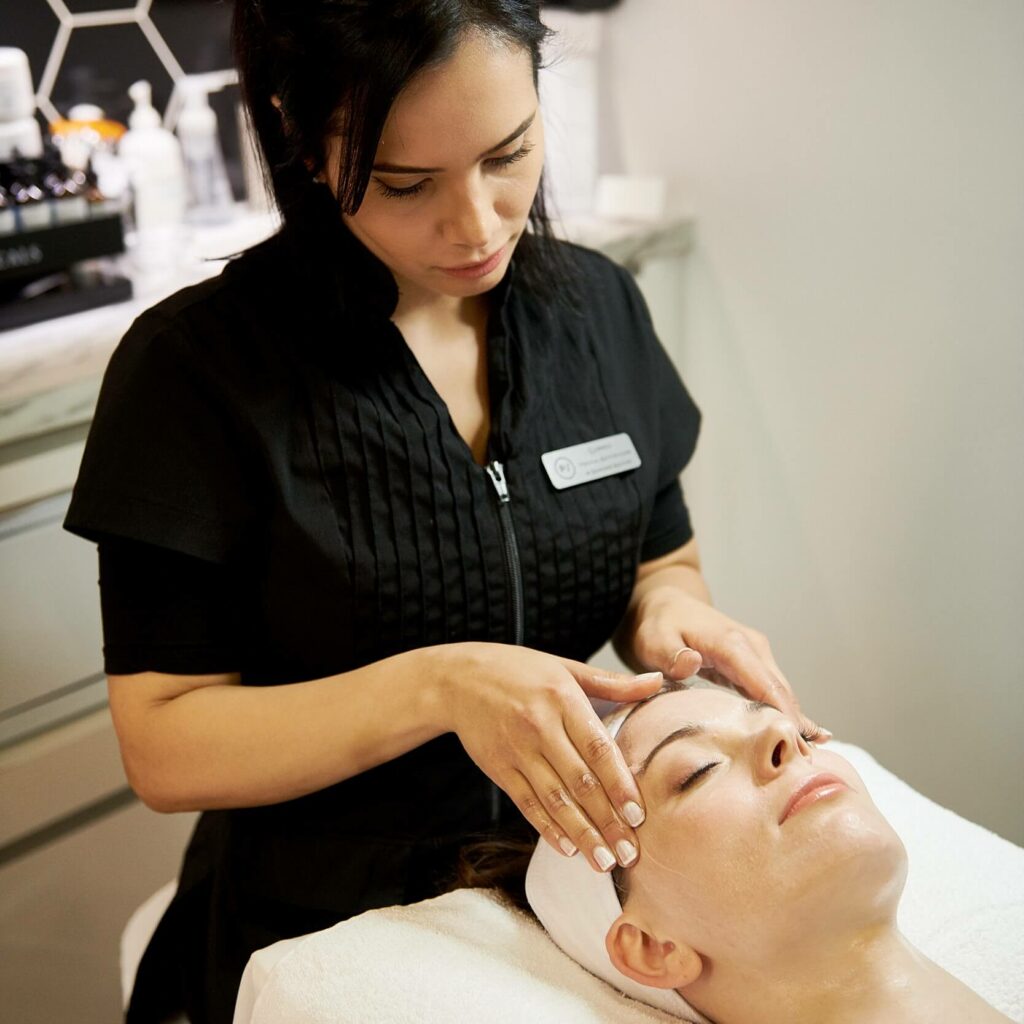 Skincare to boost your results: Add SkinCeuticals® Soothing Cleanser, Phyto Corrective Masque, Colorescience All Calm® Clinical Redness Corrector SPF 50 into your routine to reduce redness, irritation, and calm sensitive skin.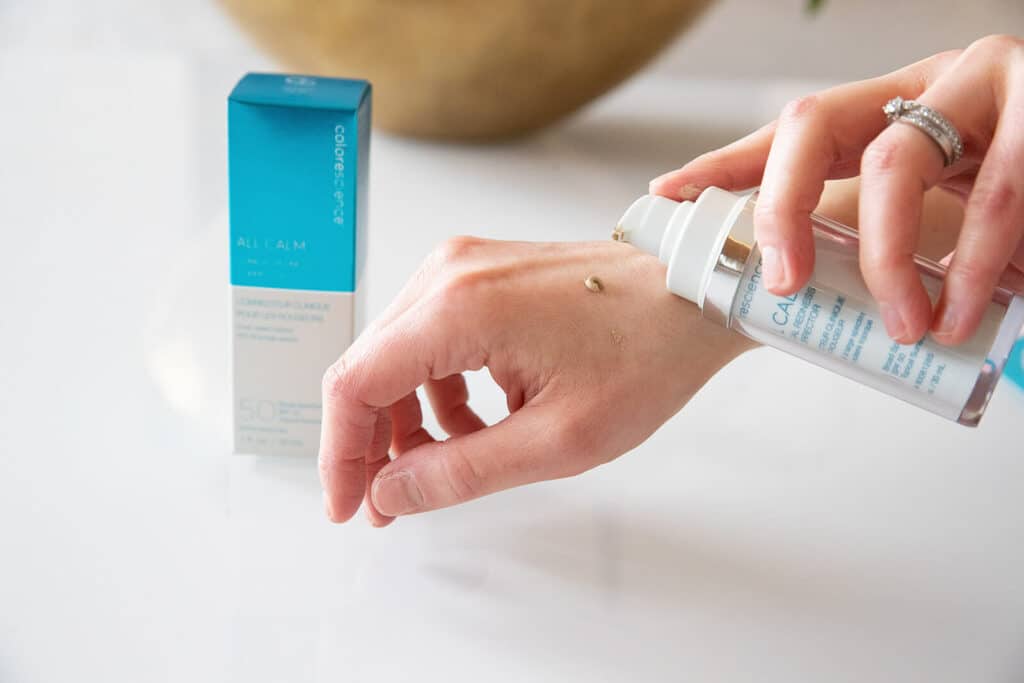 For Redness and Rosacea: Vascular Lasers and IPL Photorejuvenation
Vascular lasers including the Excel® V+ and VBeam® Perfecta target red, purple and blue facial veins to reduce the appearance of vessels and veins while managing symptoms like flushing and blushing. Combining vascular laser with non-invasive IPL Photorejuvenation further reduces flushing symptoms from rosacea all while targeting and correcting sun spots and brown pigmentation.
Skincare to boost your results: Add SkinCeuticals® Redness Neutralizer, Phyto Corrective Gel and Phyto Corrective Essence Hydrating Mist into your routine to minimize redness, hydrate and calm your skin. #PSTip: Add SkinCeuticals® Phyto Corrective Masque into your routine – letting it sit on your skin overnight – for the ultimate redness reduction!
For Acne & Blemishes: Bela Glow and MAX+ LED
A unique skin solution that combines medical-grade dermabrasion, advanced serum infusion and hydrogen water infusion, our Bela Glow acne protocol is tailored to remove dead skin cells, unclogs pores, reduce excess oil, clear congestion and reduce skin inflammation. Following this treatment with our MAX+ LED acne protocol rebalances compromised acne-prone skin, kills acne bacteria and promotes skin healing.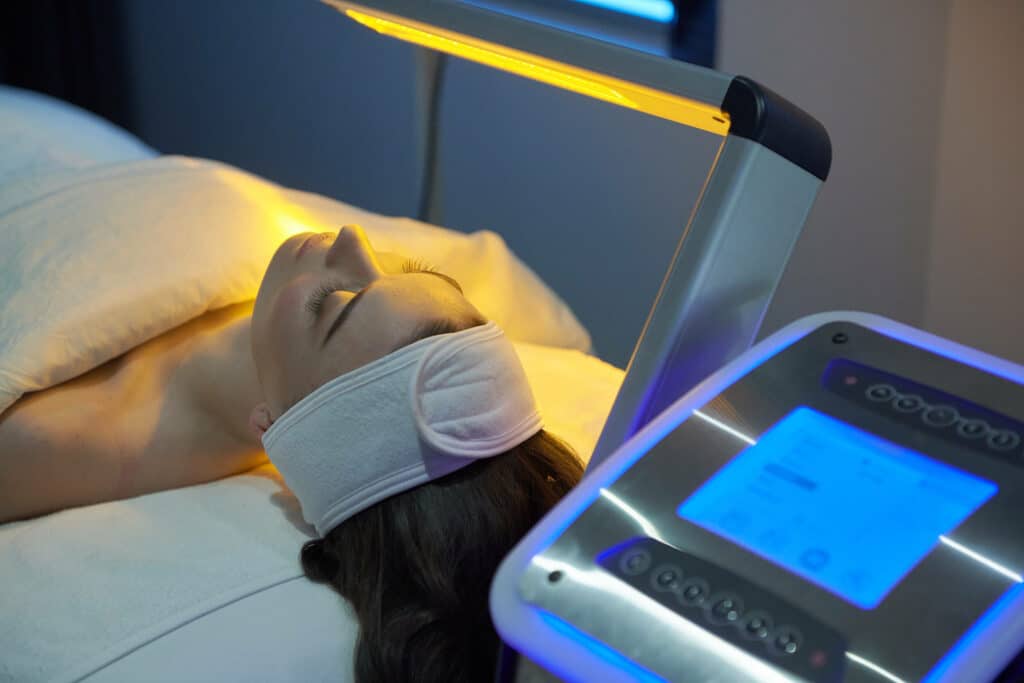 Skincare to boost your results: Add SkinCeuticals® Silymarin CF, Blemish + Age Defense and Clarifying Clay Masque into your routine to further detoxify, clear and restore balance to acne-prone skin.
We are here to support and empower you to feel your best in your skin. Contact us to book your consultation to tailor a skincare plan uniquely for you, that is aligned with your goals – and your budget!