Give loose skin a lift with Ultherapy.
How can Ultherapy® work to smooth my jawline?
As you age, your skin naturally loses firmness and may become more droopy and higher in laxity. Many people notice this most in the loose skin that forms along the jawline. Since the loss of collagen as we age can contribute to this effect, the collagen-triggering effects of Ultherapy can offer a great solution to this concern. Ultherapy uses non-invasive ultrasound energy to heat the deeper layers of your skin, triggering collagen production and tightening the connective fibres deep within your skin.
To schedule a consultation, click Book Now at the top of the page or email us at our Vancouver or Richmond locations. Let's make a treatment plan you'll feel excited about!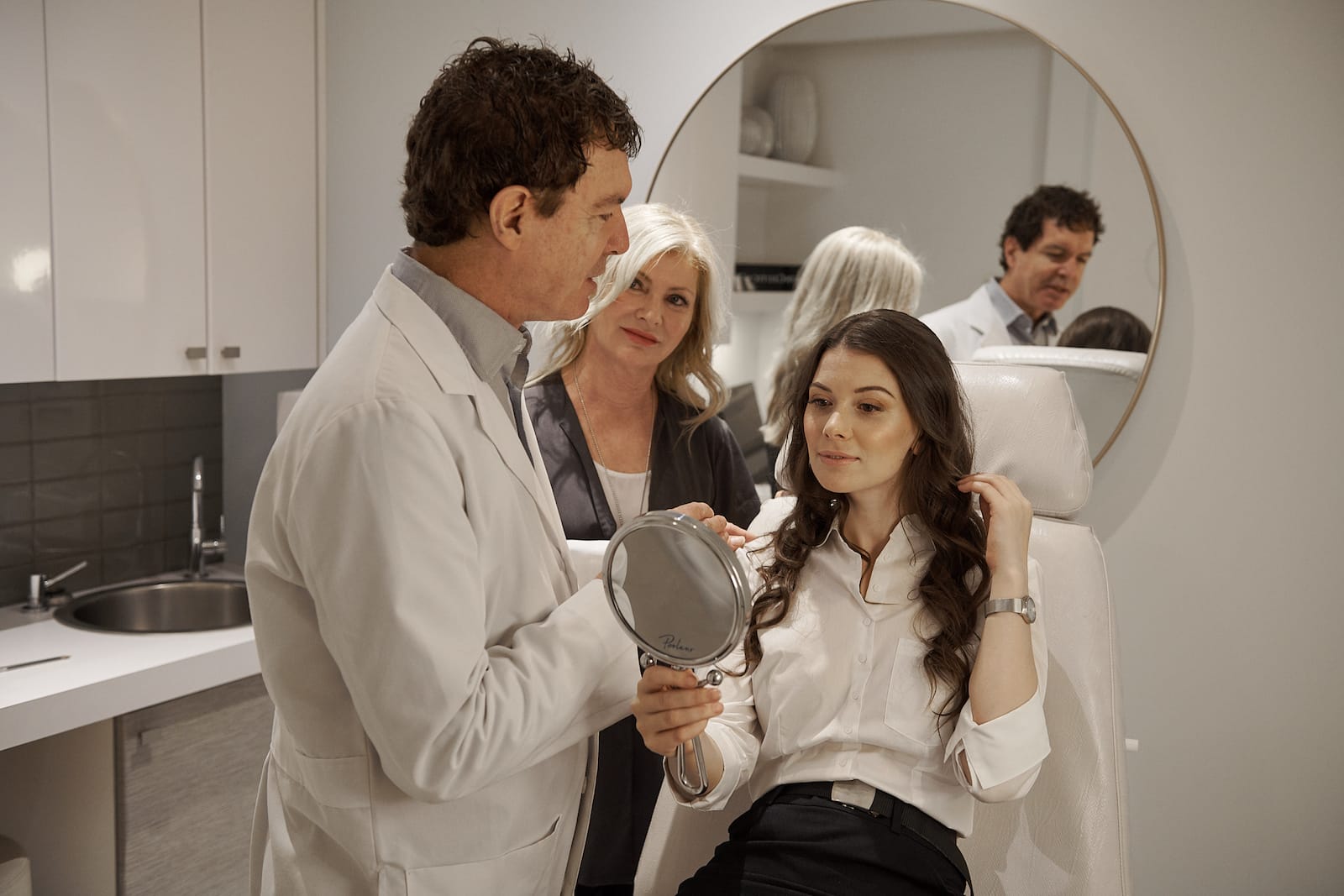 Can Ultherapy® fix my loose skin or double chin?
Ultherapy works best on loose skin with some degree of laxity, which is generally more evident in those 30 years or older. If you also have lines or wrinkles on your chest, you are likely a good candidate for Ultherapy treatment.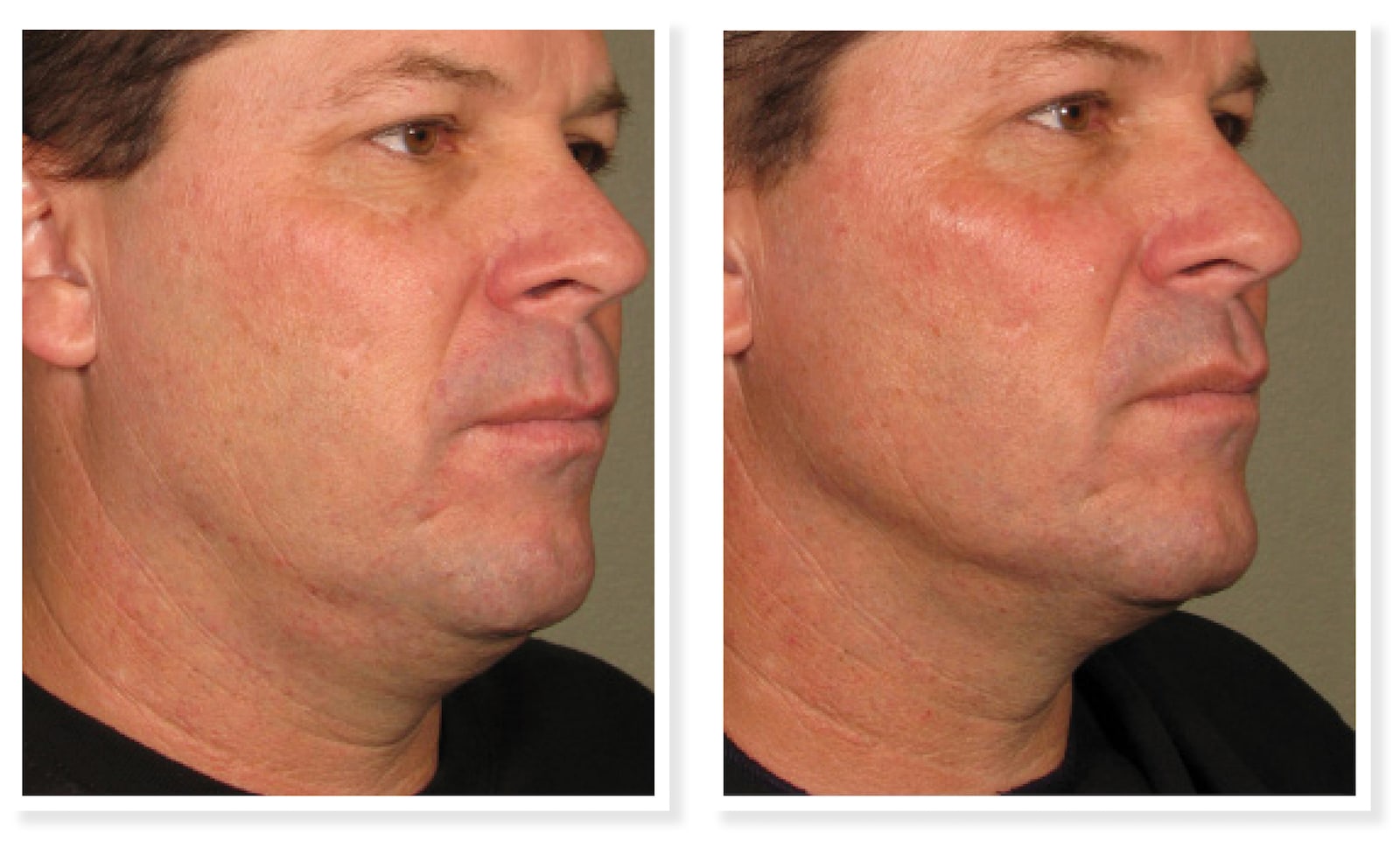 Left: Before, Right: 3 Months Post-Treatment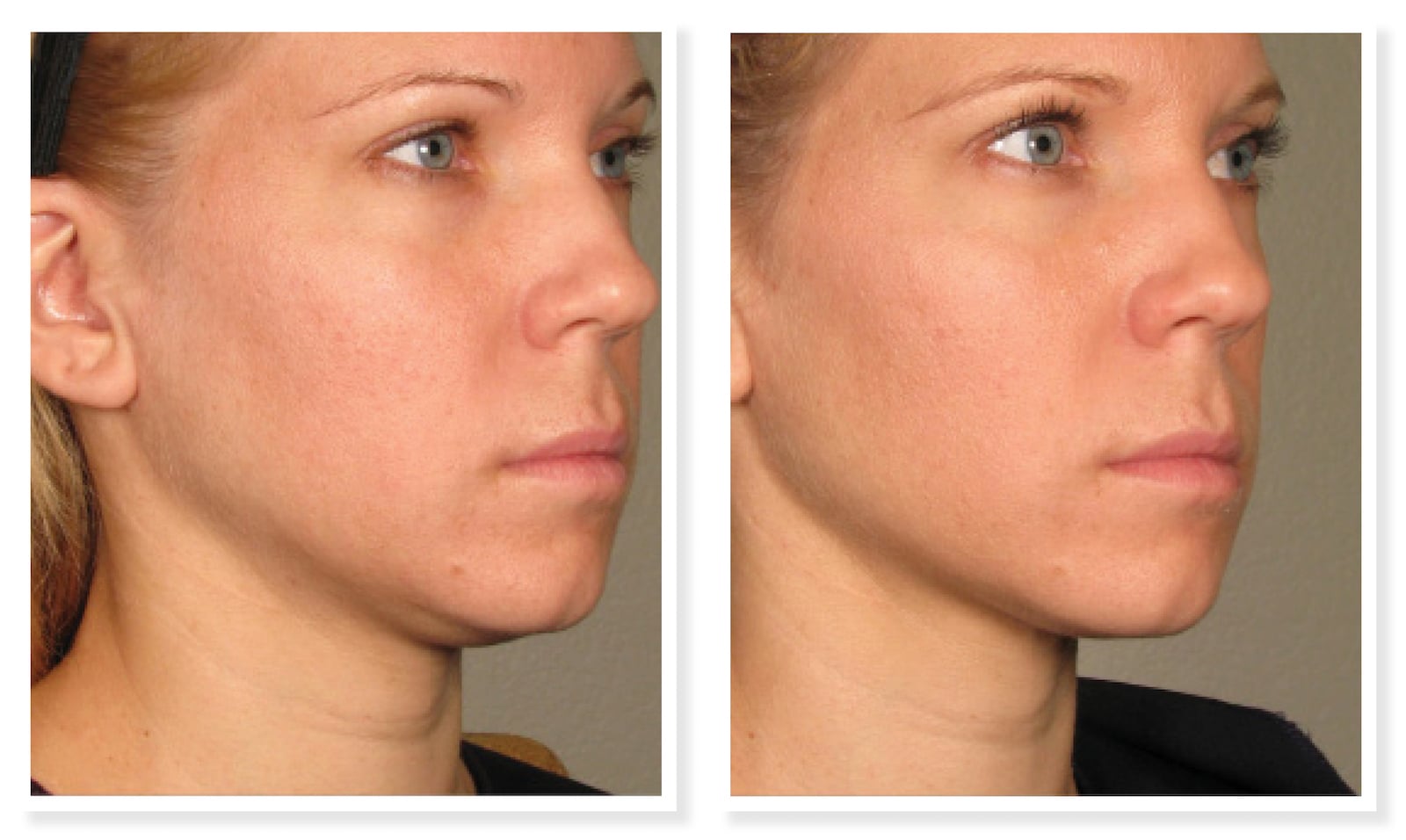 Left: Before, Right: 6 Months Post-Treatment
What can I expect?
» Your neck and jawline may feel tender following an Ultherapy treatment, but you can return to your regular activities immediately – no downtime required!
» We want you to feel comfortable during treatment and offer an oral analgesic pre-treatment.
» Some patients experience bruising, but this fades away in about 7 days – and unlike some other treatments, you can use makeup to conceal while you heal.
» The effects of collagen production may be evident right away, but will continue to take effect in the weeks following treatment. At 3-6 months after treatment, you'll see the full result of your treatment – the jawline lifts as existing fibres tighten.

Left: Before, Right: 3 Months Post-Treatment
Left: Before, Right: 3 Months Post-Treatment
Why do people choose Ultherapy® for hanging neck skin or jowls?
Our patients often appreciate that they can dramatically alter the appearance of a double chin or jowls without undergoing surgery or committing to extensive downtime. Ultherapy isn't a replacement for a facelift, but it can be a great option for someone who is ready to make a change without undergoing surgery; it addresses the deep foundational layer of the skin similarly to cosmetic surgery. Most patients only need one treatment and experience noticeably tightened skin, improved skin tone, and smoother, more taut skin definition along the neckline after one Ultherapy session. Since there's no downtime required with Ultherapy, some patients also combine treatments or other procedures with this treatment.