On May 23rd, our Business Director Vanessa Grutman had the chance to virtually sit down with wellness influencer Sophie Collins to discuss her self-care routine, favourite products and go-to treatments. Sophie, who is obsessed with feeling her best, shared her wellness rituals and secrets for aging gracefully. Here at Project Skin MD, supporting you on your aging journey is what it is all about, and Vanessa provided some insightful tips in the discussion. We are excited to share a summary of the inspiring convo with you here!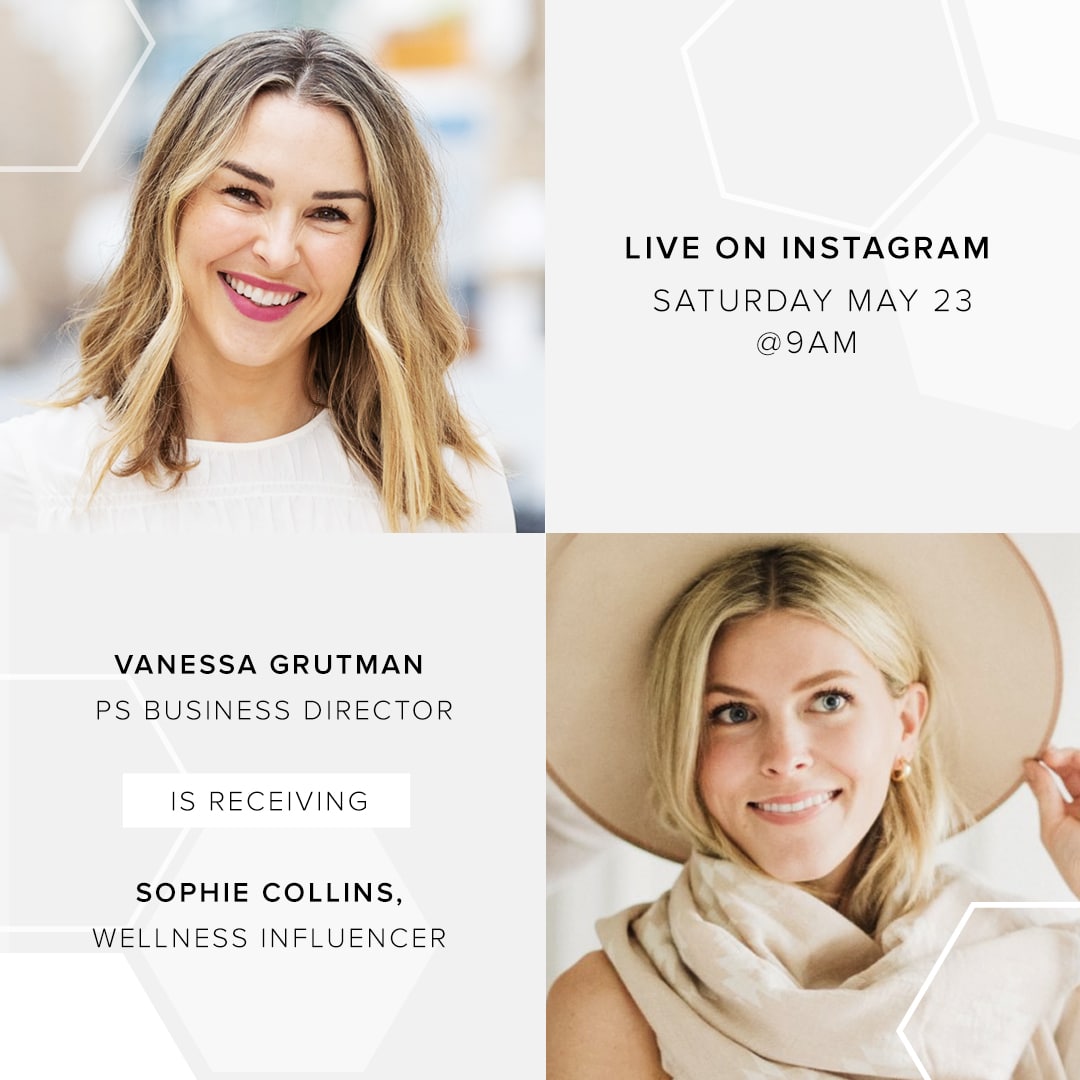 Sophie's Morning Rituals:
Sophie starts her day at least an hour before waking her son, Liam, at 7am. She uses this time to complete her morning routine, which looks like this:
Drink water – for Sophie, it is a (very big) glass of lemon water with Himalayan sea salt
Meditate – right now she is loving Gabby Bernstein's 21-Day Meditation Challenge
Exercise – often a virtual Pilates class (which Sophie is also learning to teach!) with Melissa Wood Health
Dry Brush – hellooo lymphatic drainage
Shower – hot shower, cold finish
Apply Skincare – la pièce de résistance of the morning, with her favourite #PSProducts:
Now, it is time for coffee with withinUs Coconut Creamer + TruMarine™ Collagen – daily collagen intake is a non-negotiable for Sophie, and this particular product is her current pick, providing essential amino acids for collagen production within the body and healthy fats for sustained energy, as well as making a yummy latte-inspired morning drink!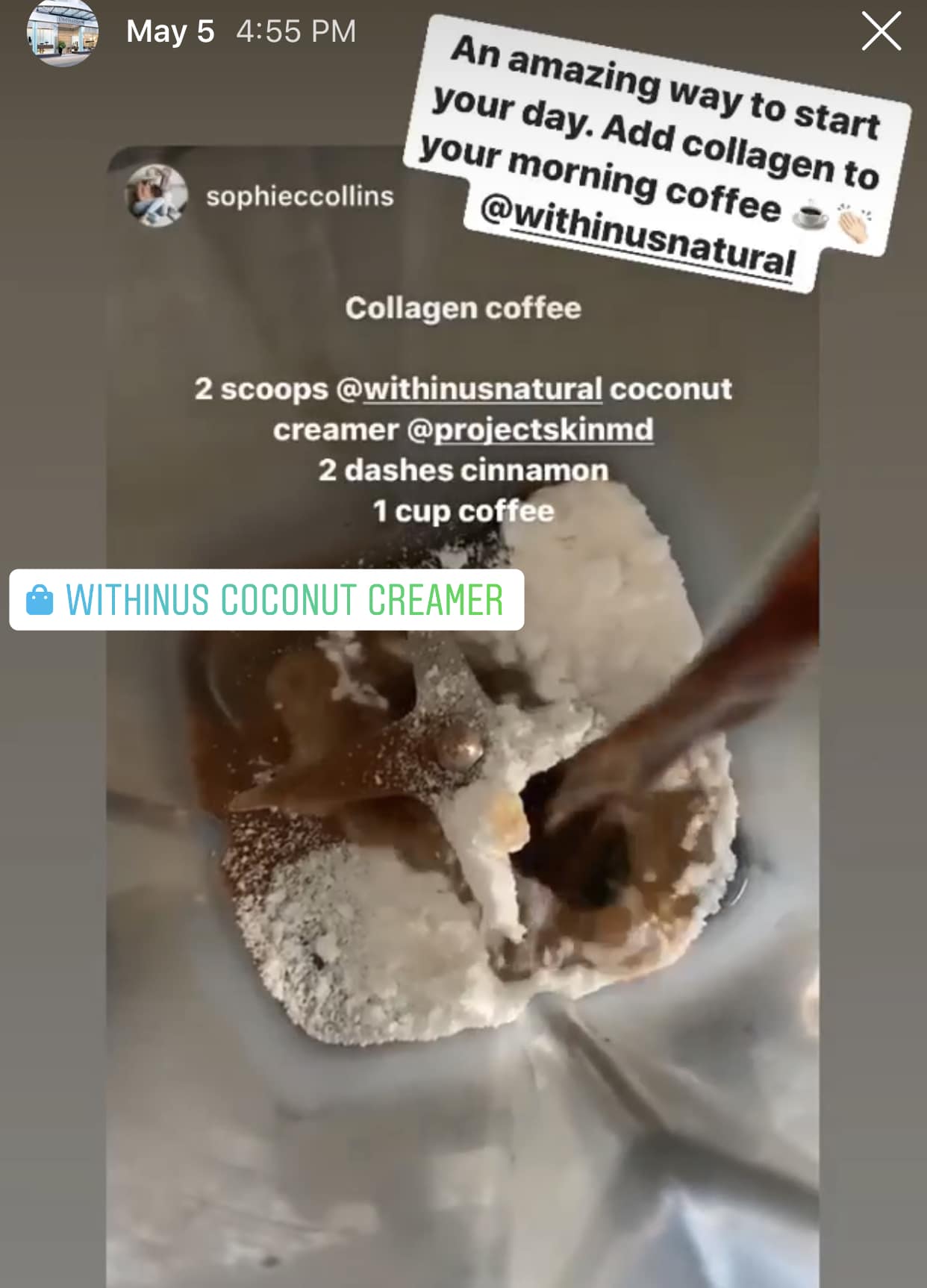 Sophie's Evening Rituals:
Sophie likes to be in bed by 9pm, to read and unwind. Before she hops in, she completes her evening skincare regime, using the following: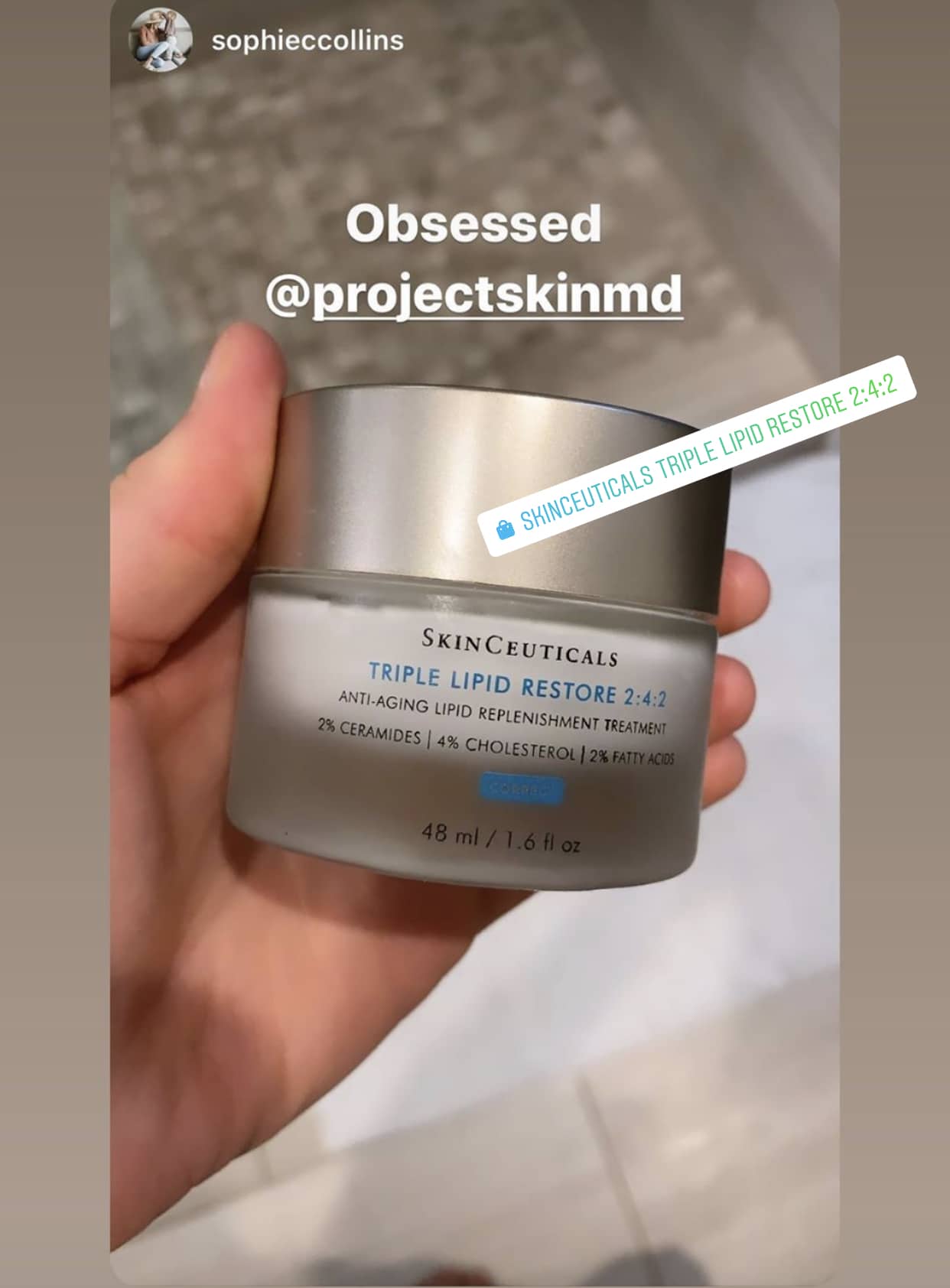 Sophie shared her favourite Beauty Treatments at Project Skin MD:
To stimulate collagen and slow the signs of aging, Sophie turns to Microneedling and Clear + Brilliant treatments in the PS Glow Room
For exfoliation, she loves our Dermaplaning treatments
Although Sophie shared that she found preventative BOTOX

®

Cosmetic treatments to be very effective in eliminating fine lines and wrinkles, she is has decided to explore more natural alternatives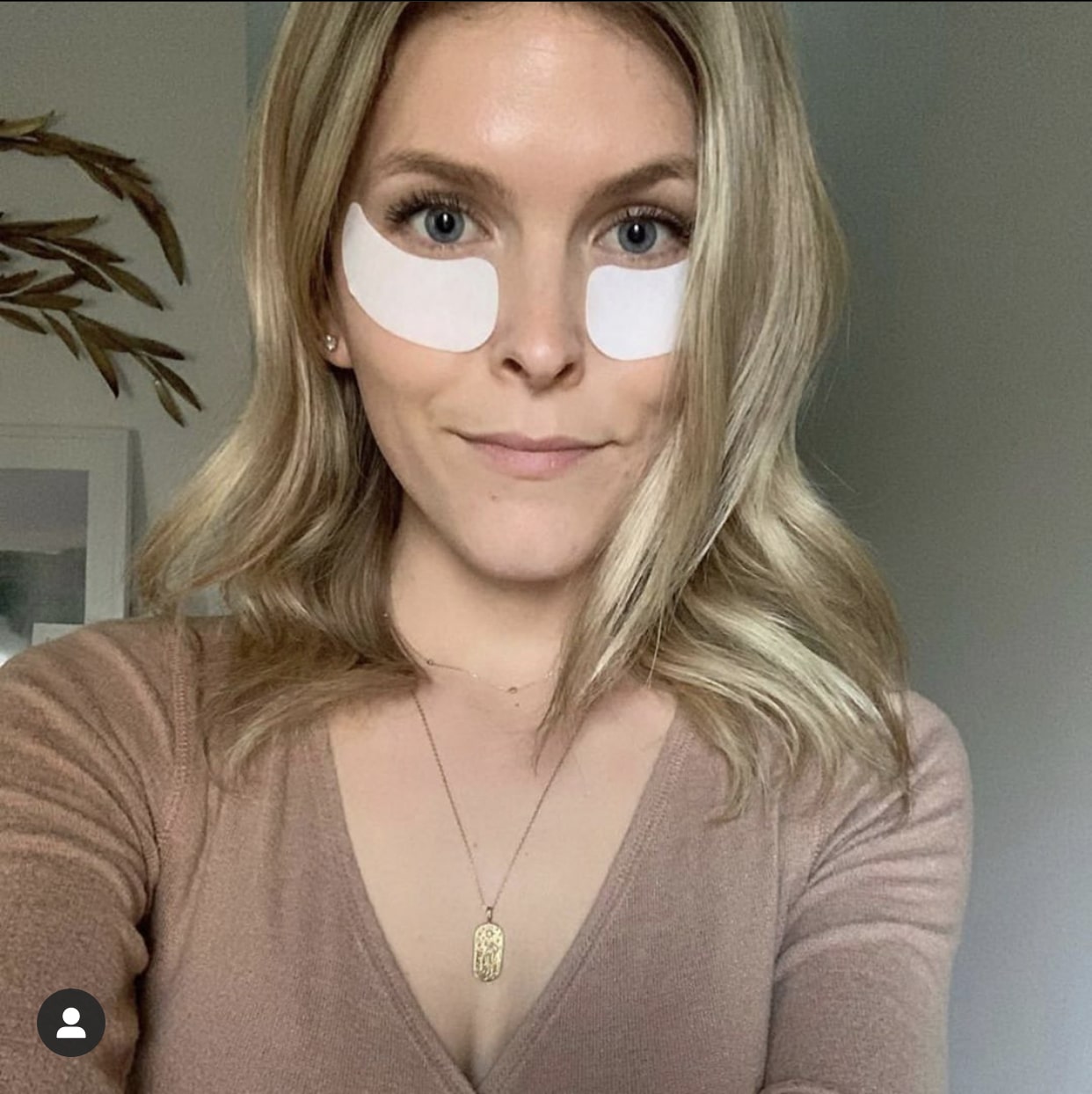 Vanessa provided some insightful #PStips for our listeners:
Because SkinCeuticals is a medical grade skincare line, products should not be mixed before applying, but instead layered from thinnest to thickest
For those with an oily complexion, SkinCeuticals Phloretin CF may be a preferred Vitamin C Serum alternative
Colorescience Total Eye 3-in-1 Renewal Therapy SPF 35 is an amazing addition to the Total Eye Concentrate, providing tinted coverage and SPF protection in addition to the other eye-improving benefits
Microneedling can be augmented at home with an at-home roller, but be sure to use a device that is medical grade
Finally, she shared that a Vitamin C Serum, Retinol Serum, and mineral sunscreen are the foundation of any effective anti-aging skincare routine. You can shop these tried-and-true favourites in our value-added SkinCeuticals Anti-Aging Kit.
We are so grateful for Sophie in sharing her inspiring wellness rituals!
For assistance in building your own personalized skin regime, contact us to book a free virtual consultation today.
P.S. You can view the full interview here ♥