Is your screen time aging your neck?
We are all spending more time on our devices these days. And while constantly looking down at our screens can accelerate the development of fine lines and wrinkles on the neck, we typically don't give our necks as much TLC as we do our faces. With SkinCeuticals newest product launch, Tripeptide-R Neck Repair, that all changes.
Read on for how Tripeptide-R Neck Repair can help keep neck aging at bay: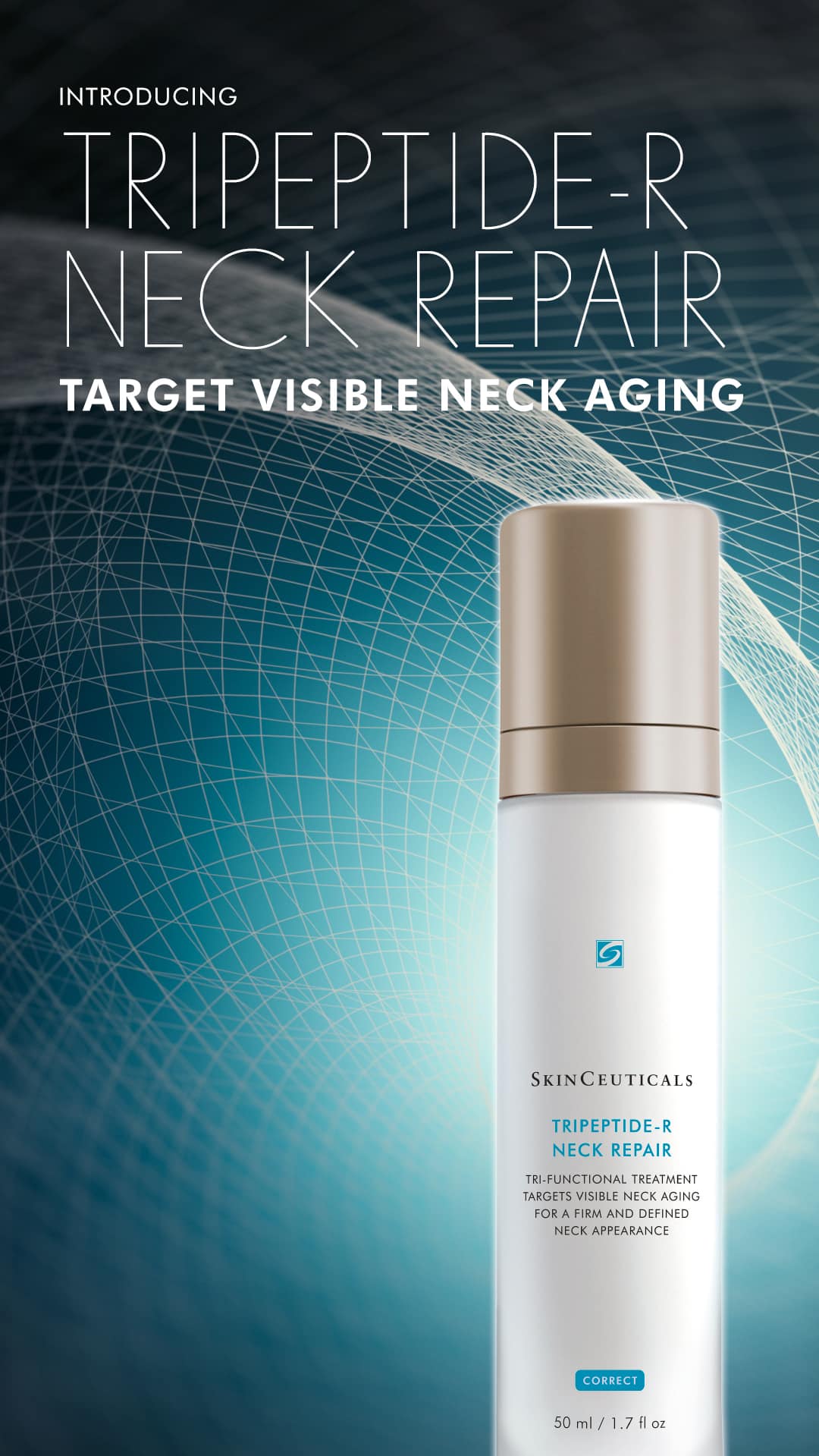 We trust SkinCeuticals for their comprehensive and effective products, backed by science.
Tripeptide-R Neck Repair is no exception to SkinCeuticals commitment to research, innovation, and products that really work!
What is Tripeptide-R Neck Repair?
Tripeptide-R Neck Repair is a tri-functional corrective product to address early to advance signs of neck aging.
How does it work?
0.2% Pure Retinol improves the appearance of line and wrinkles at a neck-specific dose that is safe for daily use
2.5% Tripeptide Concentrate builds resilience and firms neck skin
5.0% Glaucine Complex supports the skin's resistance to visible neck aging – it is an alkaloid derived from poppy plants!
What type of results can be achieved with daily use?
A 16-week clinical study carried out on 50 females between the ages of 40-60 found:
16% improvement in visible horizontal neck lines and skin firmness
27% improvement in crepiness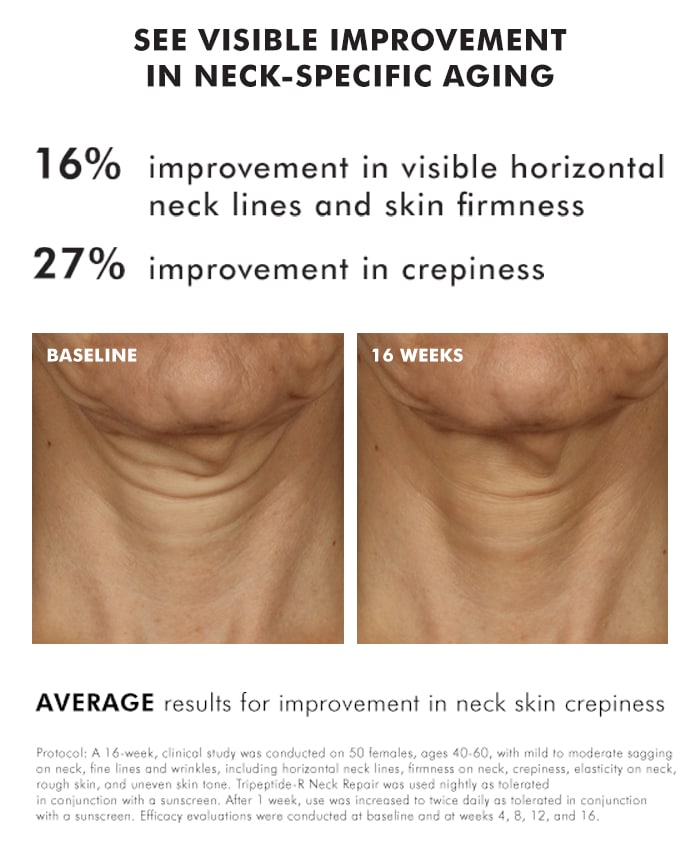 Are there treatments that would compliment Tripeptide-R Neck Repair in reaching my skincare goals?
Yes! Ultherapy non-surgical skin tightening, Beauty Booster Injections or Dermal Filler Injections with Juvederm Volite are perfect compliments to firm, hydrate and smooth the delicate skin on the neck. You can read more on these treatments in an earlier post on the PS Life Blog here.
Are you as excited as we are?
Shop this new product in our online store for only $160 + tax or book your personalized consultation today to learn more!