Treat and protect with Colorescience products you can count on!
Want to know what's most important to us when choosing a skincare product for our patients? Efficacy. Our patients come to Project Skin MD because they want solutions, advice and results they can be sure of – that's why we love finding products like Colorescience that we can count on. This skin-first luxury brand is backed by science and integrates seamlessly with our procedures and treatments. These products are all multi-taskers (just like you). They each target multiple concerns and do it well – treating symptoms and the source of skin concerns at the same time.
Contact us to purchase your Colorescience products at our Vancouver or Richmond locations!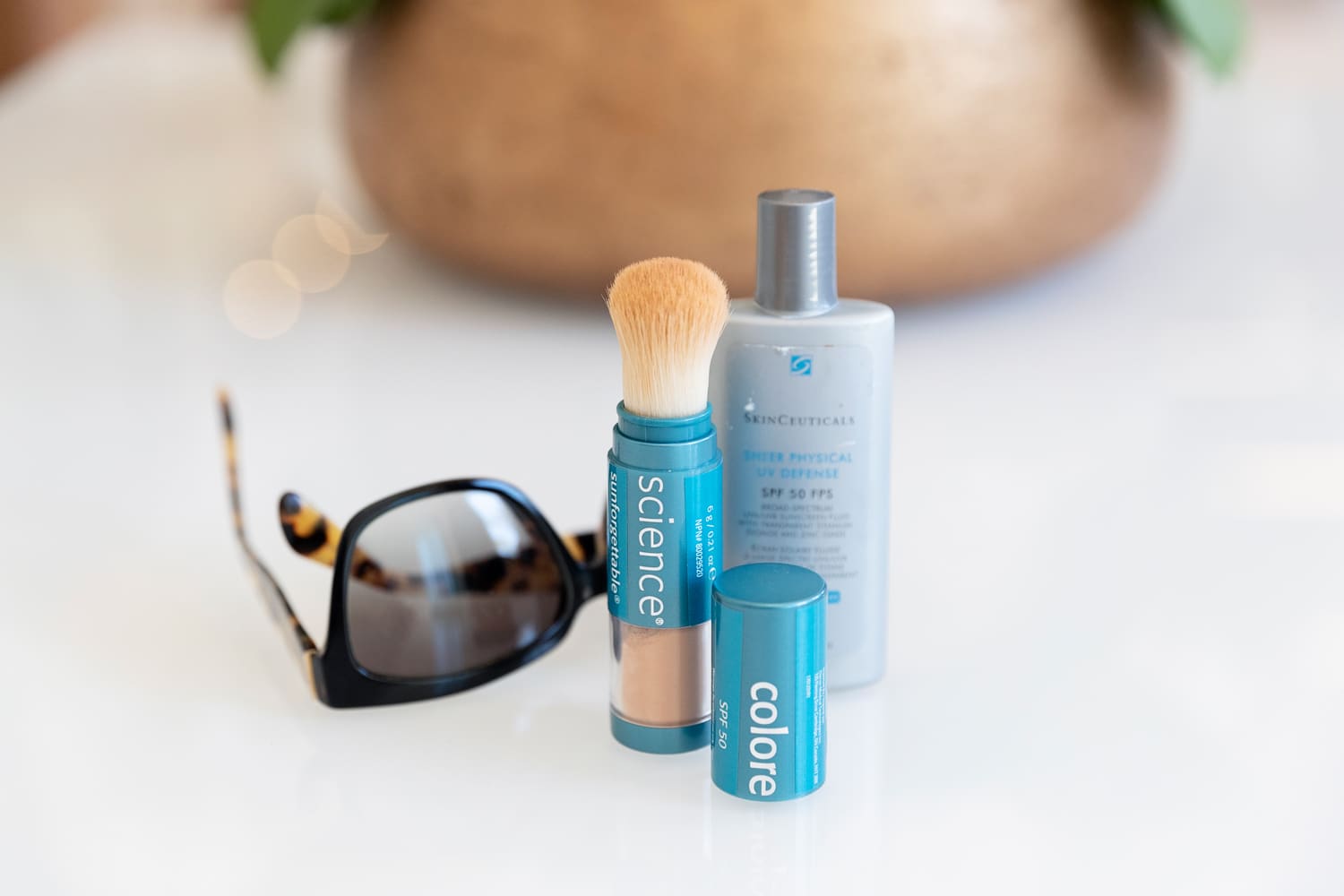 Sunforgettable® Brush-On SPF Shield
This hassle-free mineral powder product was our introduction to Colorescience and it was love at first brush. It blends seamlessly into your skin and your schedule; you can wear it over makeup, on bare skin, after a procedure, or on the go. It's a complete physical barrier for the skin and is water-resistant too. It shields your skin from UVA/UVB rays – but this proprietary blend of ingredients also defends against pollution, blue (HEV) light, and infrared radiation. Our Clinic Visionary Bev McGillivray points out that this is great for kids too, especially if they're resisting cream application because they just want to get in the water! This product comes in SPF 30 and 50. Carry it in your purse for touch-ups so you can protect and beautify any time.
Even Up® Clinical Pigment Perfector® SPF 50
We all have discolouration and brown spots that appear on our skin uninvited. Take control again! Correct, protect, and brighten with this lightly tinted broad spectrum sunscreen. It blurs stubborn brown spots and protects you from future sun damage with SPF 50 protection. The perfect addition to your spring skincare bag.
Total Eye™ 3-in-1 SPF 35
Ready for some serious renewal? We get it. Protect, lighten, and brighten your under-eye area with clinical powerful ingredients. We like that it gets to work right away – lightening dark circles, addressing puffiness, and smoothing fine lines and wrinkles. But you're also protecting the delicate under-eye skin against photoaging with 100% SPF 35 mineral sunscreen.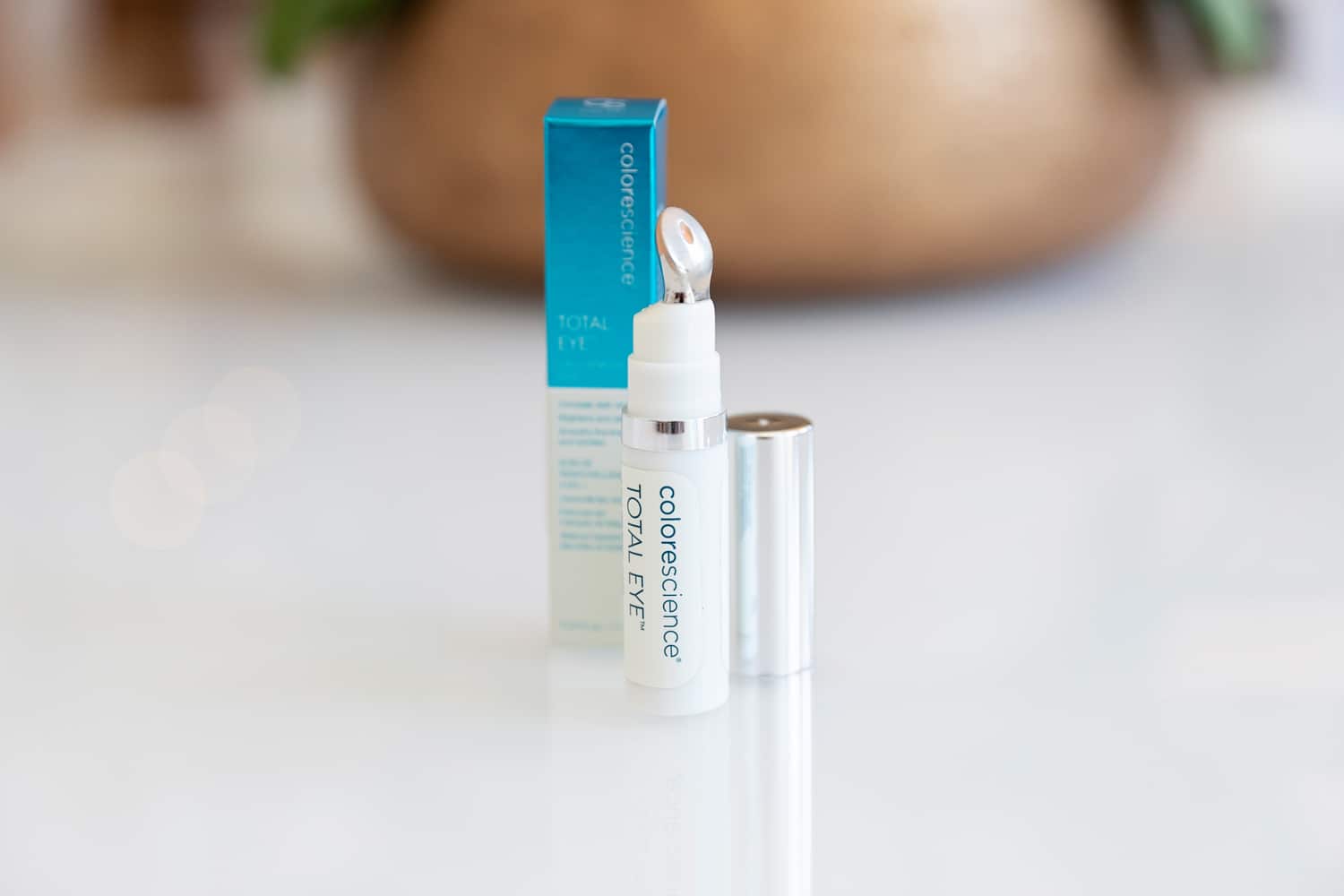 All Calm® Clinical Redness Corrector SPF 50
Seeing red (skin?) This innovative product uses BioSolace™ complex to relieve sensitivity and diminish the appearance of redness. Neutralize, soothe, and calm your skin with a moment that's just for you – to rebalance your skin and yourself. Subtle green undertones correct, mineral defense shields against the #1 trigger for rosacea and redness, and BioSolace™ complex soothes and calms.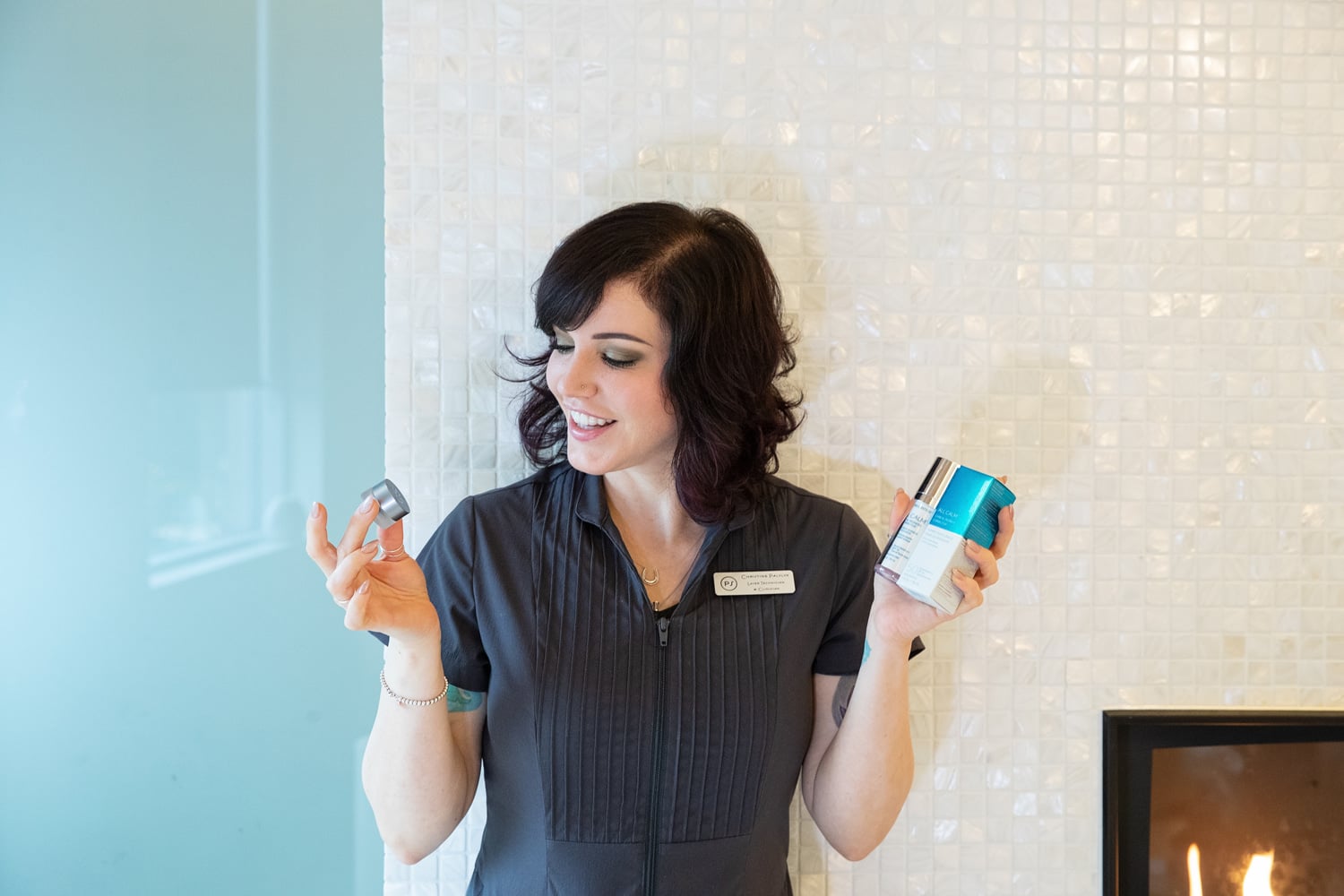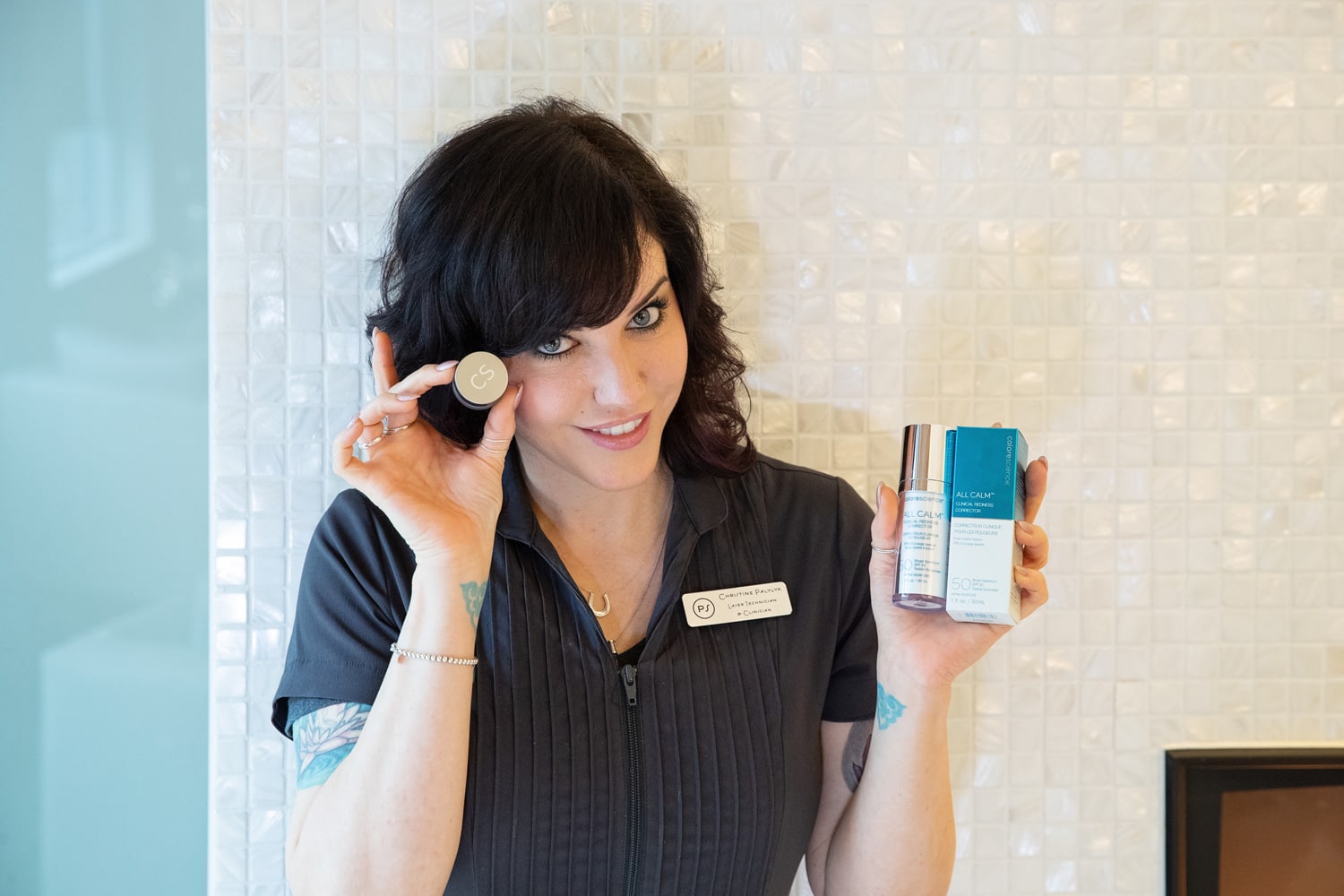 Since we've tried (and loved!) them all, these are a few of our favourites to try first. Come visit us to explore the full range of Colorescience products.