An in-depth skin assessment with one of our dedicated Consultants is an integral first step in supporting you on your aging journey. With your safety as our number one priority, we are proud to offer this service completely virtually, working with you to create a tailored treatment plan from the comfort of your home.
You can schedule your FREE virtual consultation through the book now link at the top of this page or by sending us an e-mail.
Wondering what the process might look like? We connected with Patient Concierge, Jeannie Kehoe, for all the details to share with you here: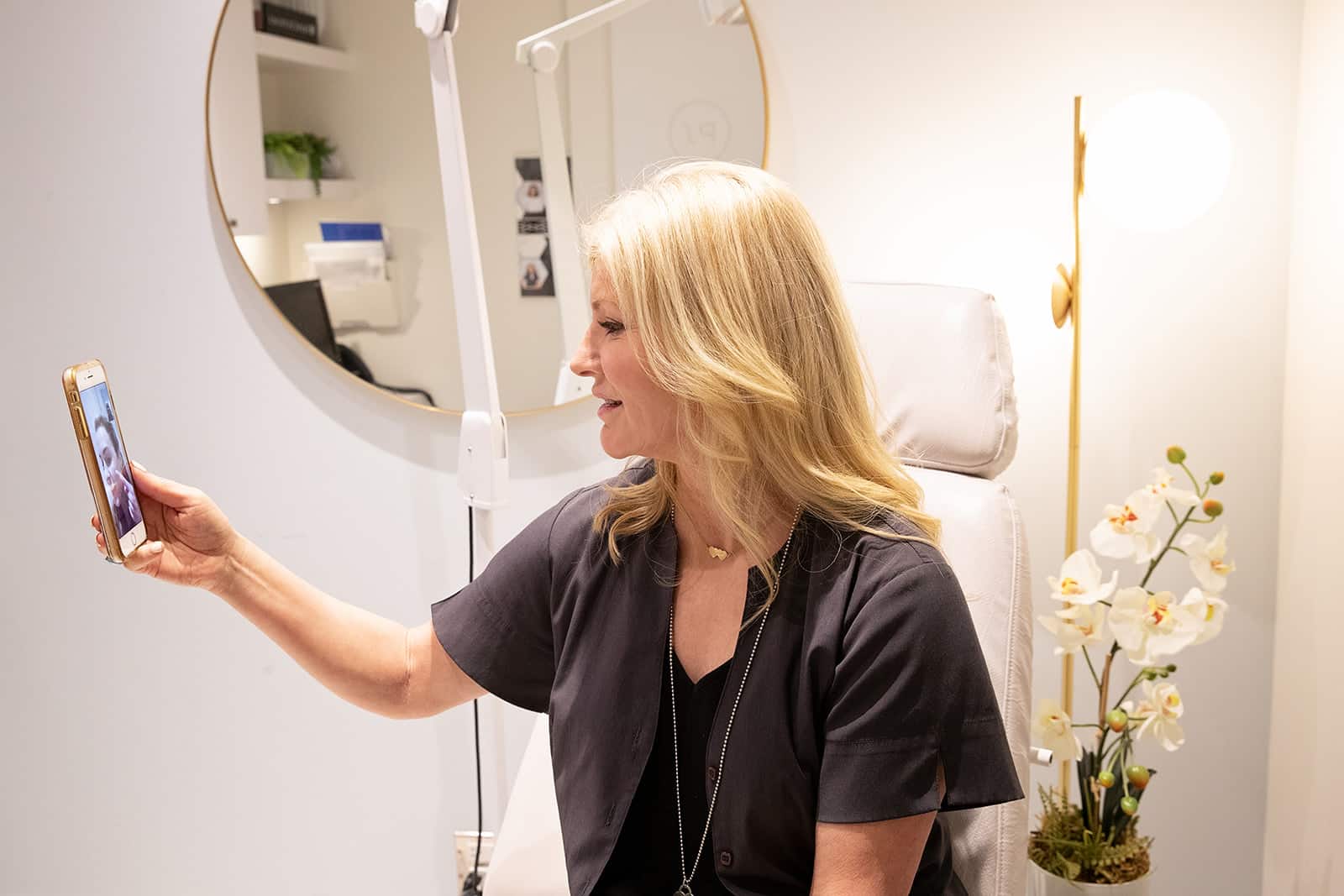 What should I expect leading up to my appointment?
You will receive an e-mail reminder with the time and date of your appointment 2 days before. The day before your appointment, you will receive an e-mail with a link for a Telus Business Connect Video Conference or alternately, your Consultant will make the arrangements to connect with you via FaceTime. Your appointment will be a video call, to make sure you receive all the benefits of the in-depth skin assessment from home.
How should I prepare for my appointment?
If you have a specific skin concern, we would love for you to send us some up-close pictures prior to your appointment that we can review during your virtual consultation. It is also great to see the products you are using when reviewing your home care regime, so you can have them nearby if it is convenient for you!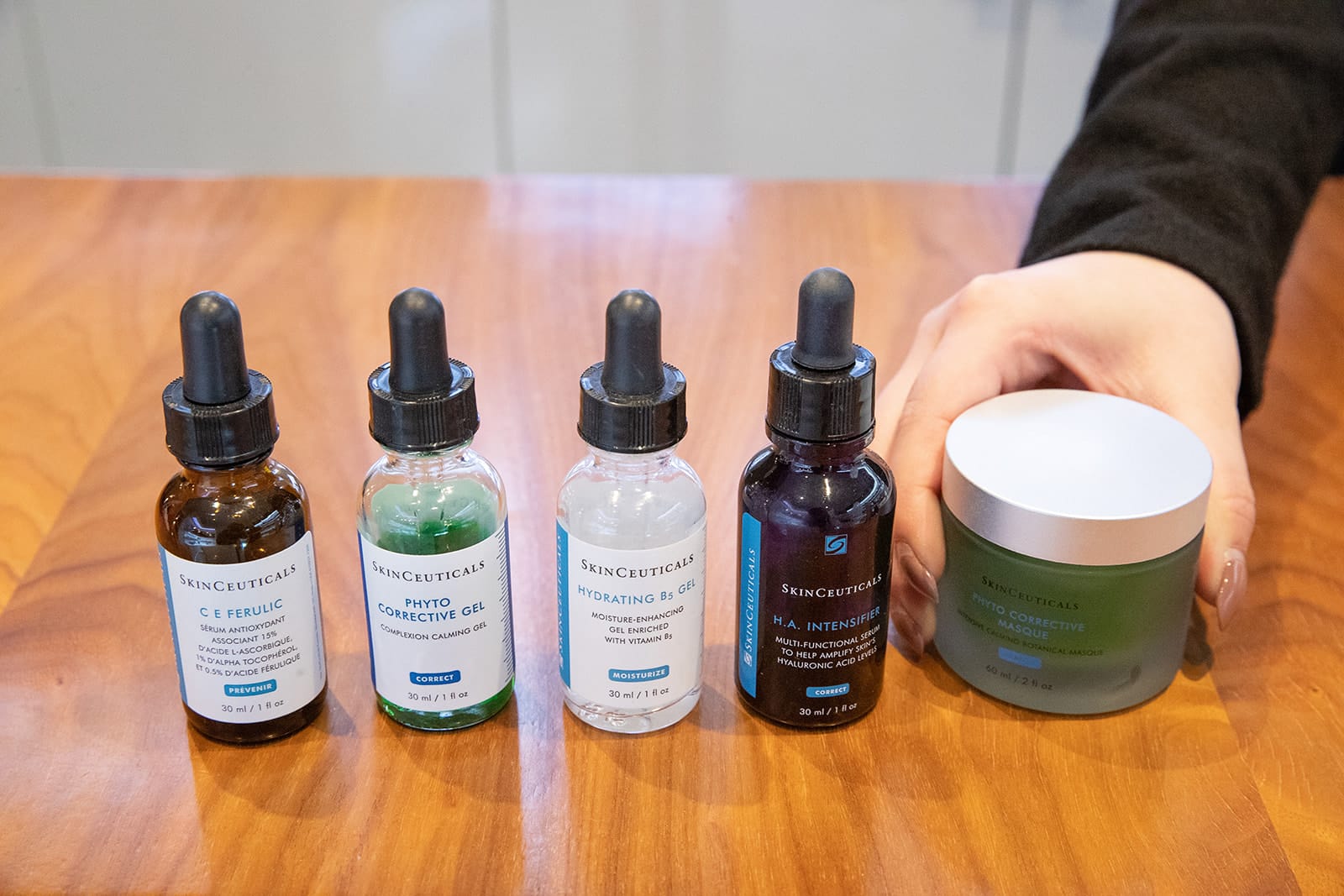 What will my appointment look like?
Find a comfy space to settle in for your 30 to 60-minute appointment. We will start by asking you to share what your main concerns are. This is your time to lay it all out there and there is no need to be shy – we're on this aging journey with you too! We will then go through the treatment options that are best suited to address your main concerns. We'll review how the treatments work, what to expect and whether downtime is involved. We will take the guesswork out of the process to ensure you feel informed on a treatment plan that is tailored uniquely to you.
What are the next steps?
Immediately after your consultation, you can expect to receive a detailed quote highlighting the number and types of treatments, as well as the costs associated with the treatment plan you discussed in the consultation. Both your Consultant or our Reception team will be happy to help answer any additional questions and book your treatment appointment when you are ready!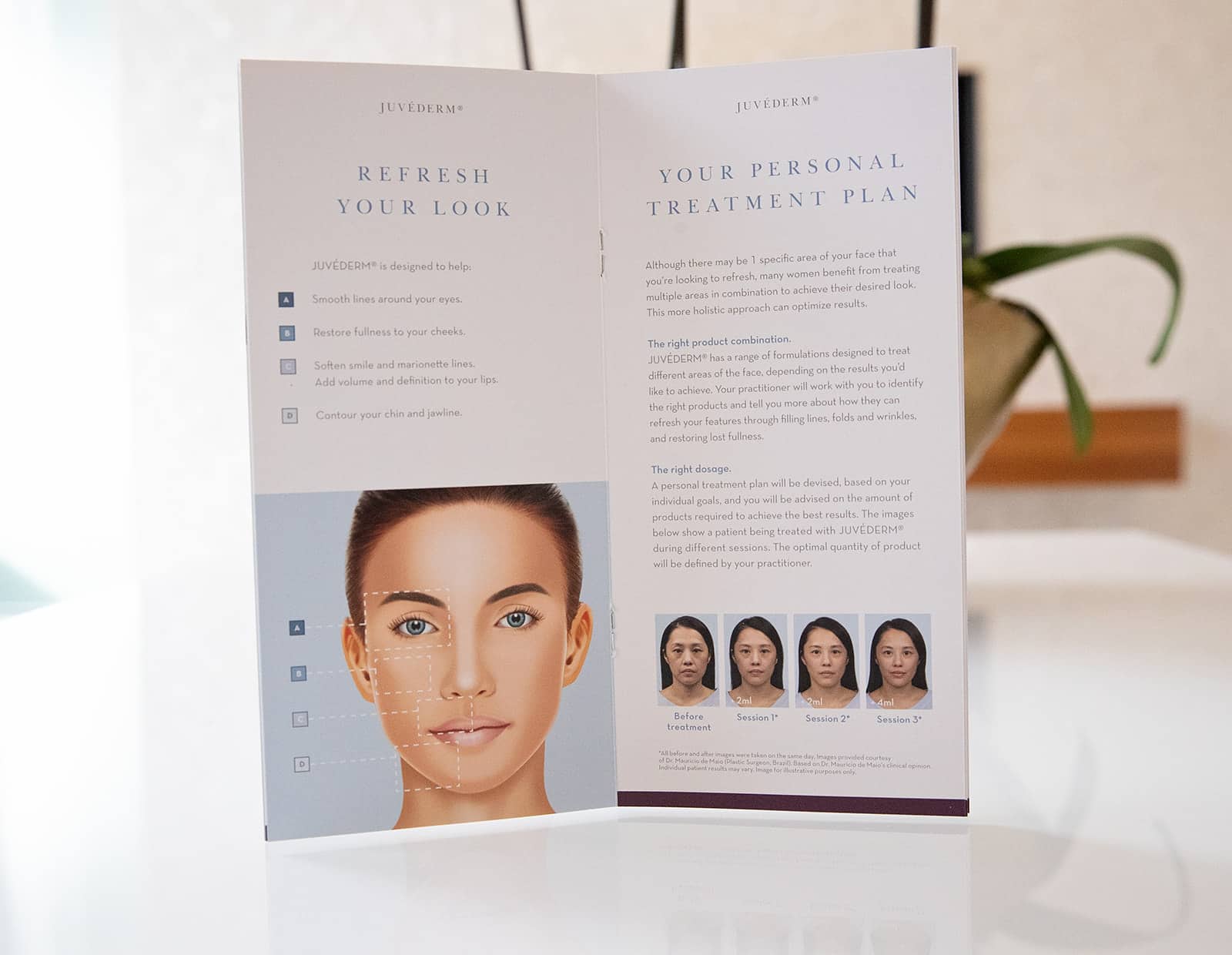 Our complimentary virtual consultation process allows us to design a treatment plan to tailored specifically for you, in a way you can #staysafe and #stayhome.